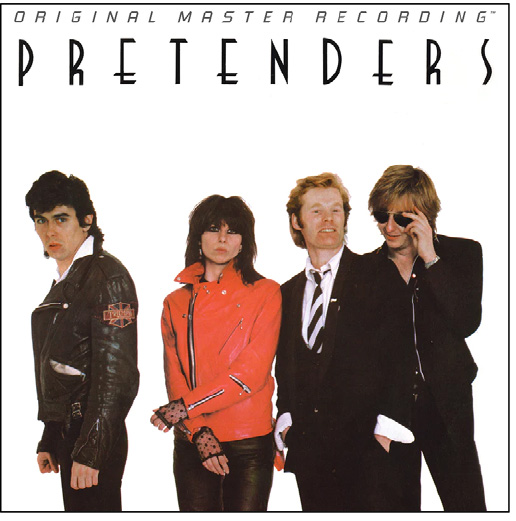 Has MoFi Been Pretending?
A lawsuit alleging a variety of deceptive practices by Mobile Fidelity Sound Lab, Inc. (Mobile Fidelity or MoFi), a major player in the premium analog vinyl record community, has been filed by premium vinyl record fan Adam Stiles. Stiles is bringing this case on behalf of himself "…and all others similarly situated against Defendent Mobile Fidelity Sound Labs, Inc."
Those whom he seeks to represent are all customers who purchased MoFi products since 2011 on the basis of the company's assurance of its products' pure analog, direct from the master tape, heritage. It turns out that this crucial selling point for the company is…allegedly…in many cases, a lie.
See more on the alleged deception by Mobile Fidelity Sound Lab
This lawsuit is seeking a class action status designation in order for the plaintiff to represent all customers of MoFi, to whom the plaintiff alleges that the company has lied about the pure analog production process of their album releases, which for years were sold on the basis of being produced in a pure analog domain from the original master tapes – making no mention of the use of DSD (direct stream digital) technology. Selling records labeled as "Original Master Recording" or others sold as "Ultradisc One Step" series, plaintiff Stiles says since 2011 the company "continued to misrepresent to consumers that it did not use digital mastering, or otherwise failed to disclose the use of digital mastering, while still charging the same price premium for the Records as if they were entirely analog recordings."
Let's Go Back to Last Month
Let's back up for a moment to give you some foundation for the actions taking place now. Last month, no less than the Washington Post broke the news that a record store owner from Phoenix, AZ discovered on a visit to Mobile Fidelity Sound Lab's headquarters in Sebastopol, CA, that the company was using a DSD step in the process of creating certain of their supposedly pure analog vinyl records.
This is something that has been running around the rumor mill for a while, and MoFi had very respected members of the audiophile press, such as Michael Fremer sticking up for them. Even competitors like Shane Buettner, owner of Intervention Records, said the rumor of a digital step in MoFi's process was completely untrue. It seems even the experts can sometimes be fooled.
A Record Store Owner Gets an Invitation from MoFi It Would Later Regret
Then Mike Esposito, owner of the "In" Groove in Phoenix made a YouTube video in which he declared that "pretty reliable sources" had informed him that MoFi uses digital files in their production process. There was an eruption of pushback from the audiophile community. Why? Because as Washington Post reporter Geoff Edgers notes:
However, John Wood, MoFi's Executive Vice President of Product Development – someone who knew the truth about MoFi's digital secret – made a fateful move he would later regret…he invited Esposito to visit the company's headquarters for a tour. During that tour, Esposito was given permission to interview on camera, and most importantly on the record, some of the company's engineers.
Mobile Fidelity Engineers Tell the Truth and Things Really Hit the Fan
And those engineers did what in my experience engineers always do – they told the truth. And that's when things really hit the fan. It's a fascinating tale and I recommend you read all the details in the Washington Post story at this link (subscription)…
All of which brings us to this lawsuit now. Adam Stiles was not mentioned in the Washington Post story, but the North Carolina resident asserts in this lawsuit that he has purchased several MoFi records over the years…most recently in February 2022.
Plaintiff Purchases 'The Pretenders' Record, But Who is Pretending?
That last purchase was a reissue of The Pretenders' debut album. Feels like a bit of irony here, as Stiles goes on to allege that Mobile Fidelity is really pretending that his Pretenders record was an all-analog production. Stiles said he paid $40 for the album, based in part on MoFi's representation that it was an "original master recording." Also, MoFi's website said that the Pretenders record was made using their "Gain 2 Ultra Analog System." That system, the website says, "only utilize[s] first generation original master recordings as source material."
Those words are music to an audiophile's ears.
Lawsuit Alleges Multiple Instances of Misrepresentation by MoFi
Although the lawsuit makes no mention of the Washington Post article that was posted on August 5th, it does say this, "In or about July 2022, Mr. Stiles discovered that his Record used DSD technology as part of the mastering chain."
The pleadings in the lawsuit go to great length to mention all instances where MoFi misrepresented certain series of recordings as pure analog productions. Not all MoFi products are pure analog, certain records carrying the "Mobile Fidelity Sound Lab" banner are understood to use DSD technology in their production. But others with banners such as "Original Master Recording" and "Ultradisc One-Step Process" were clearly presented as full analog productions.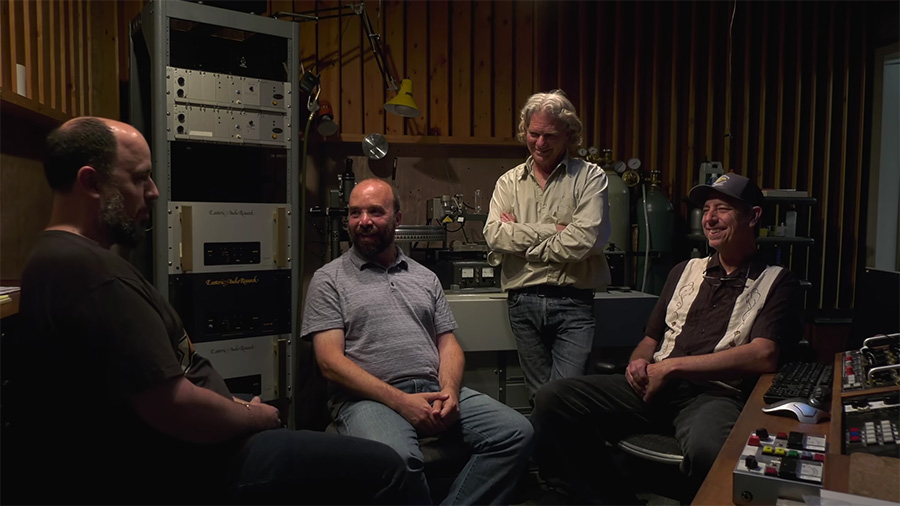 Things Changed in 2011, More Than a Decade Ago
This alleged misrepresentation is visible on the actual product packaging, on the company's website, as well as expressed in press interviews by various MoFi employees and executives. The company's customer service department sent emails to consumers in 2020, telling them "there is no analog to digital conversion in our vinyl cutting process. Any product that bears the ORIGINAL MASTER RECORDING" stripe on the jacket lets the customer know that the Original Master Tape was used to produce the release."
The company's materials claiming full analog production were largely correct in the period before 2011. However, in 2011 the company changed its process to begin incorporating DSD mastering in its production process. According to the lawsuit: "By the end of 2011, 60% of vinyl releases incorporated DSD, and MoFi's last non-DSD recording was in 2020.
'Instead, MoFi Intentionally Hid This Fact…'
But the company failed to disclose this change in production standards. "Instead, MoFi intentionally hid this fact from consumers until a July 2022 interview where MoFi's engineers revealed the truth…"
The lawsuit notes that since the truth has finally come out, the company has begun to take steps to correct its materials. While this may allow future purchasers of MoFi products to make a better-informed decision, it does nothing for the thousands of customers who purchased their products under allegedly false pretenses.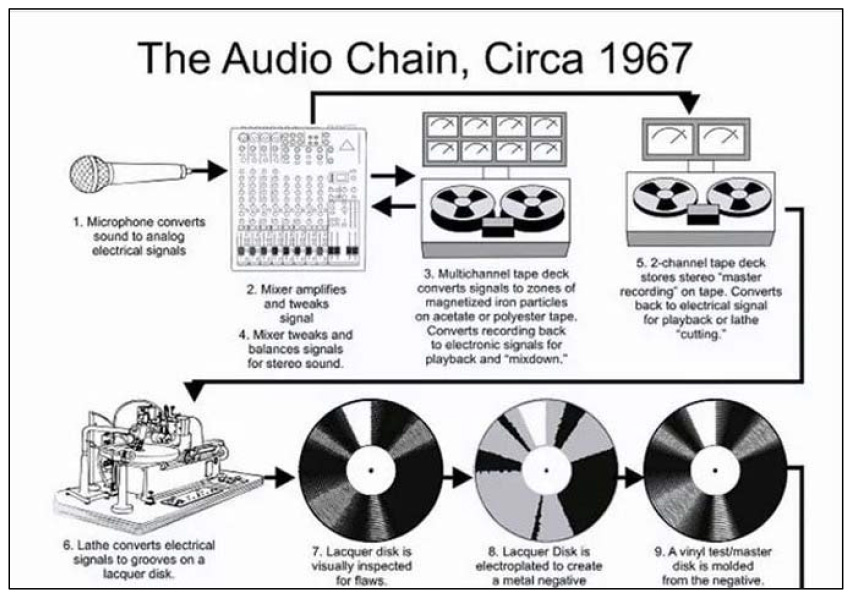 Seeking Restitution; How Much? Read On…
The lawsuit seeks restitution for: "(i) breach of express warranty; (ii) breach of implied warranty; (iii) violation of the Magnuson-Moss Warranty Act…; (iv) fraud; (v) unjust enrichment; (vi) violation of the North Carolina Unfair and Deceptive Trade Practices Act…; and (vii) violation of state consumer fraud acts."
How much restitution do Stiles and his proposed class seek? Well in the "Prayer for Relief," the plaintiff seeks an order from the judge for "…compensatory and punitive damages in amounts to be determined by the Court and/or jury…" and "An award of statutory penalties to the extent available…" and "…pre-judgment interest on all amounts awarded…" and "…restitution and all other forms of monetary relief…" and "…awarding Plaintiff and the Classes their reasonable attorney' fees and expenses and costs of suit."
How much does this all add up to, you ask? Well, under the "Jurisdiction and Venue" section of the lawsuit, the plaintiff says this:
This Court has subject matter jurisdiction pursuant to 28 U.S.C § 1332(d)(2)(a) because this case is a class action where the aggregate claims of all members of the proposed class are in excess of $5,000,000, exclusive of interest and costs, there are approximately 5,000 members of the putative class, and Plaintiff, as well as most members of the proposed Class, are citizens of states different from Defendent.

ADAM STILES v. MOBILE FIDELITY SOUND LAB, INC., Class Action Complaint
Can MoFi Survive a Multi-Million Dollar Judgment?
So it would appear that the lawsuit contemplates a judgment "in excess of $5,000,000." According to the Washington Post article, MoFi owner Music Direct brings in revenues of "more than $40 million a year" and Mobile Fidelity "earned about $9 million last year." I'm going to assume that WaPo meant MoFi's revenues were $9 million – as opposed to earnings (profits) of $9 million.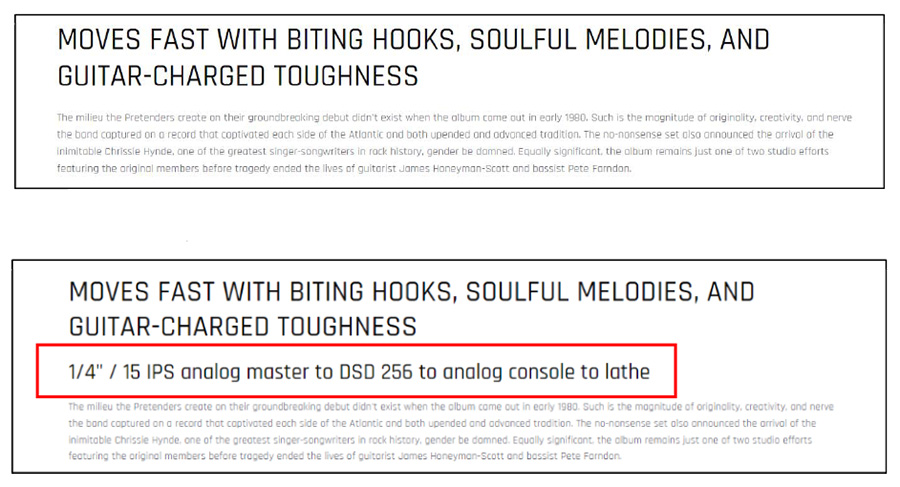 So a judgment in excess of $5 million would be a large and unusually bitter pill to swallow for the organization. But let's not get ahead of ourselves…there is much to transpire between now and a judgment and certainly MoFi has a right to defend themselves against this action.
The Lesson? Transparency is Good
At the end of the day, if we learn any lesson at all from MoFi's situation I believe it is this – be transparent when you make fundamental changes that could be interpreted as conflicting with your marketing claims. As my wife – a nurse – likes to say…an ounce of prevention is worth a pound of cure!
See the Mobile Fidelity website at mofi.com.
Learn all about Mike Esposito's The "In" Groove at theingroove.com.