In a letter to the media early Tuesday evening, Richard Stoerger announced the likely impending closure of Audio Design Associates (ADA), a company that was a founding member of CEDIA and a significant driving force in the early days of the "CEDIA channel." The letter itself never explicitly explains the reasons for the possible closure, only offering vague allusions to: difficulty to "defeat the noise generated on a public level"… and … that they "just ran out of time and money"… and … a failure to "reckon with" how "difficult and expensive" it is to tell one's story.
This news tolls the end of an era…
Starting all the way back in 1977, ADA grew out of a local Westchester County, NY two-store retailer – a "TV/radio/repair-shop" (ADA website) that transformed into an installing dealer. They quickly discovered that there was a ready market for the customized boards and solutions they had to create to serve their clients' demand for multi-room, distributed audio and home theater systems. As a founding member of CEDIA, ADA was uniquely positioned as both a local installation company…AND a national manufacturer.
ADA embraced CEDIA, and the association embraced them – helping to power their growth as a manufacturer with a global market for their custom manufactured installation-savvy solutions. While traditional manufacturers were slow to embrace the installation marketplace, ADA rushed to fill the void – filling the desperate need for many custom board- and product-level solutions to a burgeoning industry.
Facing Its Mortality
Now, the organization is apparently facing its mortality – as more and more competitors jumped into the fray splitting the market, and consumer preferences began to change in ways not favorable for specialty electronics manufacturers like ADA.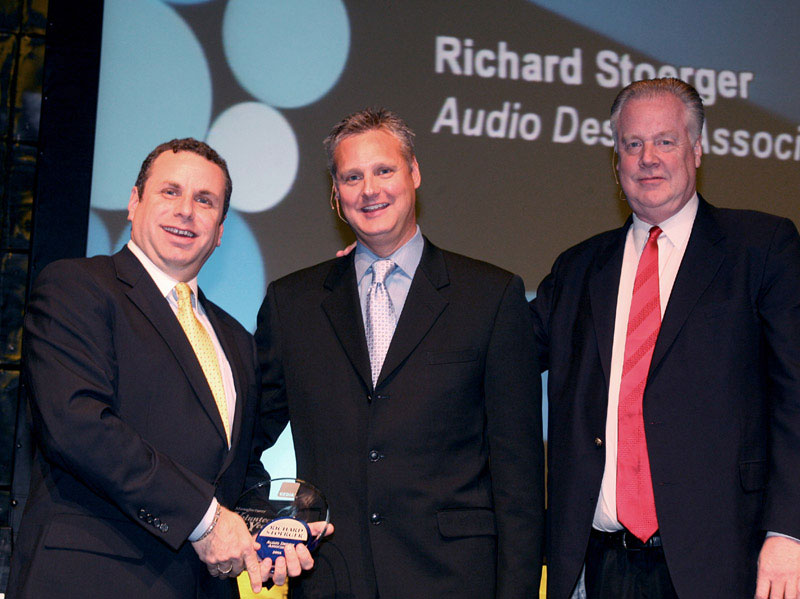 "It is with the heaviest of hearts that I have to announce the likely closure of a company that I have devoted my adult life to (hire date: January 18, 1988). When you so believe in an ideal, a series of products, and the belief that your brand has maintained its promise as 'the brand of excellence', it is terribly difficult to announce that while the brand will survive our industry's history, the dream may not."

Richard Stoerger, Audio Design Associates, in letter to the media
An Undeniably Significant Contribution to the Industry
The at-times rambling letter goes on to extol some of the company's achievements over the years, naming specific products and reminding the reader that they have won many awards over the years. Adopting the tagline "The Brand of Excellence," ADA has had an undeniably significant influence on the custom integration business. But the letter is forced to come back several times to the more morose reality of what Stoerger appears to be struggling to announce. "In a terribly short time our operations will most likely have to close."
That's very sad news. They were a real pioneer of custom installation. They were very inspiring to me as a young man because I had no idea that stuff like that even existed back then. They were one of the first manufacturers to put RS-232 connectors on the back of equipment so you could control it with an automation system – with early AMX and early Crestron systems.

They were early…and all the top dealers across the country were ADA dealers. Richard really made a heck of a contribution to the industry and hopefully we'll see him again – because he brought a lot of energy to the industry. A really important guy…

Tom Doherty, HTSA, upon learning of ADA's closing
Running Out of Time, But Holding Out Hope for a Savior
Interestingly, Stoerger seems to be holding out some hope that perhaps a knight in shining armor will gallop up on his white stallion to save the company. Saying at one point, "Barring someone savvy enough to take a quick look and early similarly quick action, the likelihood of the continuation as the 'The [sic] Brand of Excellence' will fade into history…"
Later in the letter, after ruminating that the company was on the verge of launching several new products "capable of changing our industry," Stoerger adds, "For anyone that might read this letter with the means and/or connections to work with me, the time is now."
Learn about all things ADA by visiting: www.ada.net.