Atlantic Integrated, a leading specialty manufacturer sales representative firm in the New York Metro market, announced last week that they have expanded their organization in order to help maintain their superior level of service as their business continues to grow. To help them address this expansion, they have appointed the newly-added Justin Zuber as Sales Manager.
Learn more about Justin Zuber at Atlantic Integrated
Atlantic Integrated specializes in representing some of the top custom integration brands in one of the largest CI markets in the U.S. Founded in Rockleigh, NJ by Dave Humphries in the early 2000s, the company has seen its fortunes grow along with the dramatic overall growth of the CI channel.
Atlantic Integrated says that Zuber brings 3 years of experience in sales management to his role with the company. This experience, they add, is all within the custom integration channel – making him a hand-in-glove fit with the company's target dealer base.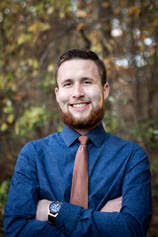 Furthermore, Zuber should be able to hit the ground running. According to Atlantic Integrated, he is already well acquainted with many of the company's lines, as he has worked with many of them over the years in his previous roles in custom integration.
In addition to this background, the company notes that Zuber has particular experience with DMX lighting systems. Apparently, Zuber is a professional DJ in his spare time, a role in which he regularly sets up and operates DMX lighting systems. As our industry continues to expand its involvement in lighting solutions, this particular knowledge seems quite relevant.
For more information on Atlantic Integrated, reach out to them by phone at 201.767.4230 or online at: atlanticintegrated.com.
And if you'd like to welcome Justin Zuber direct, you can reach him at: justin@atlanticintegrated.com.