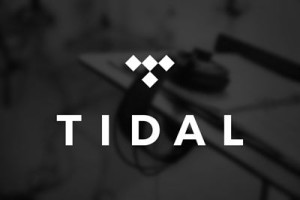 Tidal, the music streaming service recently purchased by rap star Jay Z and more than a dozen of his closest music superstar friends, is already feeling the impact of its new ownership. Moving quickly, Jay Z and his team has taken several steps including dismissing the existing CEO Andy Chen and what the company says is a "handful" of other executives from the service.
See more on this rapid and surprising move…
The new management has replaced Chen with interim CEO Peter Tonstad. Tonstad, interestingly, was a past CEO of Tidal back when the company was under a previous owner.
Tonstad, the company says, "has a better understanding of the industry and a clear vision for how the company is looking to change the status quo."
Pretty tight-lipped…
Tidal's new management has, in general, been pretty tight-lipped about its plans and has not been particularly forthcoming with information – even though the press has been extremely interested in the company since the ownership change. Several reports appeared in the press in Sweden about dismissals at Tidal which the company finally acknowledged at the end of last week.
"We've eliminated a handful of positions and refocused our companywide talent to address departments that need support and cut redundancies," the company said in a statement. "Tidal's offices globally will remain and grow. We are already hiring for several new positions now."

Some of Jay Z's new partners in Tidal
The music streaming service owned by musicians…
Part of the heightened press interest in Tidal is that it is the only streaming service that is owned by musicians. The company pays a higher royalty to the creators of the music it streams and seeks to rewrite the rules in how musicians are compensated.
Music streaming is the fastest growing segment of the music industry. According to the International Federation of the Phonographic Industries, streaming services generated $1.57 billion in revenues last year, 39% higher than the year before.
Getting more competitive…
The leading provider is Spotify, Ltd., followed by Pandora. The market is expected to get much more competitive later this year when Apple releases their new service being created in conjunction with Beats, LLC which it acquired last year.
Unlike their competitors, Tidal has no free streaming plan. The company offers two service levels, $9.99 per month for standard resolution music and $19.99 per month for high-resolution music.
See more on Tidal at tidal.com.