Not Just iOS…Apple Goes IoT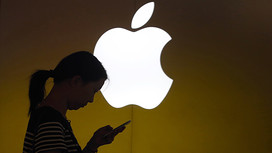 The Financial Times reported this morning that Apple, Inc. will announce a new software solution for the connected home market at the Worldwide Developer Conference in San Francisco next week. The move follows a lot of activity in the connected home channel recently including: Control4 going public, Google acquiring Nest, Philips launching Hue (app controlled lighting), Belkin launching WeMo, Harman acquiring AMX…and now Apple seeking to bring it all together in the home.
Is Apple on the right track? Or are they diving down a dark rabbit hole?…
It was inevitable really. Our homes are full of really dumb things…lights, electrical outlets, HVAC systems, security systems, and more. Not only are they dumb, they are largely singular solutions that address one element to the exclusion of all others. It was only a matter of time, before someone would seek to make them smart, easy to control, and even to work together.
Most of the major consumer electronics manufacturers and appliance manufacturers have no interest in dealing with other systems in the home. Hell, even their product categories don't uniformly work together.
The need for an ecosystem…
Leave it to a software/hardware supplier to see the need to create an ecosystem that will tie all these items together and make them easier to set and operate. And Apple just may be the company that makes the most sense to tie all of these things together…after all, they revolutionized music content delivery and play via the iPod  – so simple even octogenarians could easily download their favorite Glenn Miller tunes.
So it is really no surprise that Apple, a recovering I.T.-centric manufacturer – turned consumer market wave maker would step into the fray. And especially in the wake of that evil empire Google purchasing Nest with the obvious intention of owning the home market.
Apple will make a 'big play'…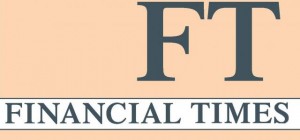 The FT article quotes several unnamed sources simply identified as "people familiar with the matter." And these sources say Apple will make a "big play" in the connected home market with a software platform that will bring Jetsons-style home automation to you iPhone.
Apple is said to be in negotiation with several device manufacturers to develop or have their devices certified to work with the Apple system. These deals may include adding these items to Apple Stores nationwide.
Your home will know when you've arrived…
According to the report, an example of expanded capabilities includes a user's iPhone wirelessly signalling the system of the owners arrival at home, automatically engaging lighting and other systems. Company patent filings from last year were said to have shown some of these capabilities.
Clearly, the home market is very disorganized. It may take someone the size of Apple – or Google – to create an all-compassing ecosystem and bring it to the masses. And to make home automation – once the exclusive dominion of the one-percenters – available and affordable to mainstream America.
Beating Google to the punch…
Apple seeks to beat Google to the punch with this new system. The FT article also suggests that the company will emphasize the security and privacy of the system…as they view this as one of their big advantages over Google – of whom many are suspicious of their commitment to privacy.
Google's success is largely based on giving consumers wonderful apps…that give them access to mountains of data on everything those users do online. This helps Google better target advertisements at you. But it also, critics say, gives them a disturbing amount of private and personal information that you may not want them to know.
A poor choice…
Until recently, we would have considered Apple a poor choice for this task, as the company has – up until now – really relied on controlling both the hardware and software environments for uniform, reliable interaction and enhanced ease-of-use. Many industry insiders say this is what was the primary source of their products success in the past.
But Apple is said to have had excellent results and learned much thanks to its recent CarPlay introduction. CarPlay ties iPhone and iOS apps to in-car entertainment and infotainment systems. Addressing this market has forced Apple to develop working relationships with other entities…including other hardware providers.