Is Apple the Victim of Unreasonable Expectations? Or Is the Reaction to Incrementalism Justified?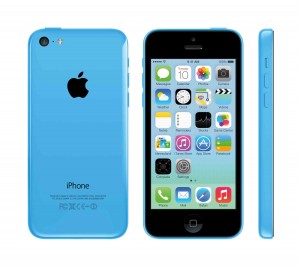 Apple, Inc. announced on Tuesday the long-awaited update of its key iPhone 5 smartphone, only to see its stock pummeled – losing more than 2% of its value on Tuesday and another 5.44% on Wednesday as investors appeared under-whelmed by the announcement. But is this reaction fair? Has Apple lost its innovation mojo? Or is Apple the victim of unreasonable expectations?
See more on the new iPhone 5C and 5S smartphones from the market leader…
By the time you read this, you have likely been buried under an avalanche of news reports on Apple's new iPhones – so we won't bore you with too detailed of a dissection of these new products. However, Wall Street's reaction to this introduction suggests this launch didn't go off quite as planned. So we'll give you a brief overview on these new models to help provide some context for our thoughts on the company's new strategy.
First off, unlike past product introductions, Apple took a different approach for this launch – one that seems to be a favorite of the White House when facing a potentially difficult announcement. We call this strategy – "When in doubt, leak it out."
Apple's leaky boat…
In the past, Apple viciously guarded against the leak of any information surrounding their new products…cloaking them in secrecy right up until the day of announcement. Announcements were usually in front of cheering crowds with employees joining the media at the announcement event.
But in this case, the company allowed curiously timed – and carefully parsed – "leaks" to come out ahead of time. The closer to the date of the announcement, the more published reports appeared based on these leaks. By Tuesday, almost everything was known with the exception of a few minor details. Why would Apple take this dramatically different approach this time?
Perhaps, Apple's management sought to minimize market expectations – and a potential negative reaction – by revealing in advance just what was coming. Of course, the tradeoff for protecting the downside of a major announcement like this, is the loss of the upside – the surprise…and the enthusiasm.
Nervous strategy…
The truth is…Apple was pursuing a dramatic new strategy and it appeared as though management wanted to be cautious in approaching the roll-out. And just what was this new strategy?
Unlike some Apple-watchers had expected, the iPhone 5 was discontinued. Many thought it would be kept and discounted…a strategy the company has pursued in the past. But instead, the iPhone 5 is being replaced with two entirely new iPhones – a cheaper model called the iPhone 5C…and an upgraded model called the iPhone 5S. And that is an entirely new strategy for Apple.
The danger zone…
The iPhone 5C [the "C" is said to represent "Color"] is the riskier of the new announcements, as it is Apple's first real foray into a lower cost smartphone arena. The company has debated this for months. It can be dangerous for a premium line – as Apple has always been – to pursue more of a mass market strategy. But Apple has suffered at the hands of Google who has pursued a multi-brand strategy based on its Android operating system…available at a wide range of price points. As a result, Android has a larger overall operating system market share.
So Apple launched the iPhone 5C.
A quick summary of the 5C features…
Plastic – Multi-colored, hard coated plastic body [Apple prefers you refer to it as a "polycarbonate" body.] This is the first phone from Apple encased in plastic.
Colorful – You have your choice of green, blue, pink, yellow and white colors. Note that the face of all the phones (except white) is black. The impact of this is somewhat diminished as the new iOS 7 software has a wallpaper that is the same color as the phone's body color.
Chippy – Apple-designed A6 chip (Apple says it is "blazing fast")
Screen – 4-inch Retina display
Camera 1 – 8-megapixel iSight camera
Camera 2 – New FaceTime camera (said to be much improved, but little details given)
Technology – Support for up to 13 LTE bands, "more than any other smartphone in the world" Apple says.
Networking – Dual-band 802.11 a/b/g/n Wi-Fi, Bluetooth 4.0
iOS 7 adds pizzazz…
You may notice that a lot of these features are not necessarily new. To help add some extra pizzazz, Apple has launched the new iOS 7 operating system, "the most significant iOS update since the original iPhone," Apple says. The new operating system has an all-new look with significant changes in much of the user-interface.
Truth-be-told, the new look is a little controversial and there has been a lot of debate about it ever since Apple previewed the look a few weeks back. But one thing is for sure, it looks different and that helps distinguish the new phone models.
Coming soon to an Apple Store near you…
The iPhone 5C is priced at $99 for the 16GB model and $199 for the 32GB model. The phone can be pre-ordered on September 13th and will be in stores on September 20th.
But did Apple achieve its goal with this phone? More on that later…
On the other end of the innovation scale…
At the other end of the spectrum, Apple launched the iPhone 5S, pitched as a significant step-up over the existing iPhone 5. Apple DID change much in the iPhone 5S including new processor, new camera, and new capabilities with a fingerprint reader…but is it really revolutionary? Or is it just evolutionary?
Major stats on the iPhone 5S are as follows:
Main processor – Apple introduced a new processor, the 64-bit A7 chip. That makes the iPhone 5S the world's first 64-bit smartphone. Previously found in high performance desktop computers, Apple says the A7's 64-bit architecture offers "blazing fast" performance [hmm…where have I heard that before?]. This power makes the iPhone 5S "the best mobile gaming device."
Coprocessor – To help the main chip stay focused on its priority function (games?), Apple has added the M7 motion coprocessor which handles the data from the phone's accelerometer, gyroscope, and compass. Besides improving efficiency, the company expects programmers to write applications that take advantage of the existence of the M7, especially for better fitness and activity apps.
Fingerprint security – Apple wants to help users be more secure since most, according to the company, do not set up passwords for phone access. Now, thanks to Touch ID, you'll simply lay your finger on the home button and the integrated fingerprint reader will allow you access to wake up your phone. And, supposedly, it will deny bad guys access as they don't have your fingerprint. [Interestingly, in this day-and-age of NSA monitoring, the company was quick to add that the fingerprint is stored on your phone and NOT on Apple's servers.]
Camera – The camera is now upgraded to their new 8 megapixel iSight camera. There are several enhancements here including wider aperture and better processing for superior low light performance. A new 2-LED flash system called True Tone Flash can color correct the flash for the environment. Finally, there's a 10-image Burst Mode and Slo-Mo.
We should also mention that the company is offering the iPhone 5S in some new, attractive metallic finishes including gold, silver, and something called "space gray." And it goes without saying the 5S has all of the networking technology upgrades we mentioned for the 5C.
The iPhone 5S is priced at $199 for the 16GB model, $299 for the 32GB model, and $399 for the 64GB model. Like the 5C, the iPhone 5S will be available September 20th.
Bears devour Apple…
So with all of this innovation, why has Wall Street turned bearish on Apple? Mainly, this announcement did not seem very innovative. The general consensus is that Apple is running out of innovation. As far as anyone knows, there are only two potential "game-changing" innovations remaining in Apple's bag of tricks: a "wearable"smartphone watch…and their long-awaited iTV.
But both of these potentially really innovative product categories seem to be well on the horizon. On top of this, Apple competitors like Samsung have launched preemptive strikes with a new wearable smartphone watch, possibly sucking up the customers in advance of an Apple version coming sometime later.
Salivating…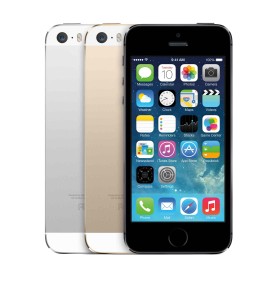 Apple is also guilty of leaking a rumor that did not come true. Recently, word had leaked out that Apple was cutting a deal with a major China telecomm company that would bring millions of new customers to Apple. This kind of rapid sales expansion got Wall Street salivating. Apparently, at the last minute, the deal stalled and it was NOT announced – even though it was widely expected to be part of the presentation on Tuesday.
Word is that the deal is still in the works, but there is no explanation from the company about the delay. And this China deal was one of the explanations for why Apple needed a cheaper model…hence, the iPhone 5C (the joke on Wall Street is that the "C" stands for cheap.)
Should Apple go mass market?…
There has been a lot of debate on Wall Street whether Apple needed to abandon their upscale, high-technology (AND high margin) market position to adopt a more mass market approach. The new lower priced iPhone 5C is supposed to be the model that goes after this mass market. But many analysts say Apple should "stick to its knitting" with innovative, high-tech products that earn fans and higher margins.
On top of that…many people note that the iPhone 5C – the apparent mass market model – is NOT cheap. To go after the mass market, Apple needs to forgo profit margin for sales growth. But the 5C seems to be priced for profit as well. So Apple appears to be neither particularly cheap, nor sufficiently innovative with this line-up.
A new Apple persona…
As time goes by, we are beginning to see Apple take on a new persona – less an innovator and more like a large corporate player…sort of like Microsoft. New products are iterative and seem to be as much about protecting already-owned turf…rather than forging new, disruptive ground.
Ever since co-founder Steve Jobs – the company's CEO and chief visionary – passed away, Wall Street has been wondering what would become of the company. New CEO Tim Cook, formerly the Chief Operating Officer of the company has a good reputation when it comes to operations issues. But when it comes to continuing to string innovative, market creating products – he still has much to prove.