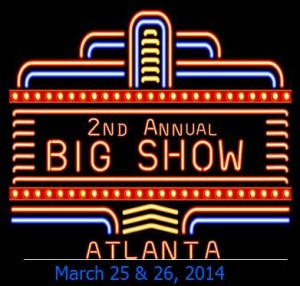 Aim High Audio Sales and Distribution announced that they will hold a major dealer event for custom integrators throughout the Southeast in Atlanta, GA called The 2nd Annual Big Show. This Big Show is scheduled to take place March 25 & 26 at the Atlanta Marriott Northwest in Atlanta and will present displays from the company's significant line of brands, as well as special speakers and presentations.
The company also announced that it has expanded its coverage in Florida with two industry veterans joining the organization.
See more about the Big Show & Aim High Audio's Florida expansion…
Aim High Audio says that the Big Show, despite the implications of its name, will actually offer integrators an "intimate atmosphere" in which they will have an opportunity to spend some real quality time with executives and representatives from the company's Who's Who list of custom integration vendors.
The Big Show will also offer a presentation by keynote speaker Jeff Boccaccio, one of this industry's foremost HDMI experts and co-author of the book HDMI Uncensored. Boccaccio will share insider information on HDMI's latest incarnation, version 2.0 as well as answer your questions on HDMI installation and configuration issues.
The Big Show will also offer attendees:
Factory direct representatives and executives from over 50 top brands
Limited participation so that all attendees have ample quality time with manufacturers
Lots of idea-generating displays: 5 dedicated home theater displays, 2-channel audio system displays, surround sound and video projection system displays, and more…
A special outdoor demonstration area for outdoor A/V products
The company is offering attendees discounted travel services through Mariott Hotels, Hertz, and Southwest Airlines.
"Being a strong business partner and providing outstanding support is the Aim High mission. It's all about listening to your dealers on how to best support them and then making the commitment to make that happen," said Chris Gilray, President of Aim High Audio in a prepared statement. "We can't wait to see our partners at The 2nd Annual Big Show."
For more details on the Big Show or to make your reservation to attend, contact Aim High Audio 770-628-0221 or click this link to jump to the Big Show website.
Florida team expansion…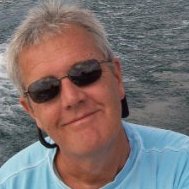 Aim High Audio also announced that it has expanded its team in Florida, hiring two well-known veterans with long histories of working with dealers in the Sunshine State.
Handling North Florida for Aim High now is Bill Busser. Busser has been in the industry for decades, including stints as a rep for his own and other companies over the years. According to Aim High, Busser is knowledgeable about multiple channels the company serves, including retail, VARs, Internet, distribution, and custom installation.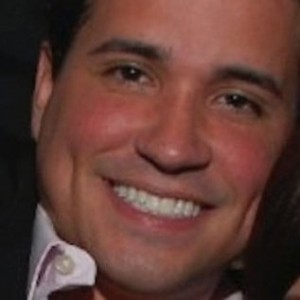 Handling South Florida now for Aim High is Mike Lopes. The company says that Lopes has been in the consumer electronics industry for 15 years working in multiple roles including a big box retailer, custom integrator, and rep for a buying group.
"I couldn't be more pleased with our new additions to the Aim High Audio team," Gilray said in a prepared statement. "Bill and Mike bring years of industry experience and very strong relationships in Florida."
For more information on Aim High Audio visit www.aimhighaudiosales.com (sales representation) or ahadistribution.com (distribution).