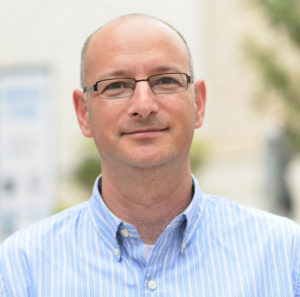 Network systems provider Access Networks announced this week that it has hired Roy Beiser, a former Intel executive, as its first ever Director of IT. But even more than that, Beiser, who is said to be highly credentialed in network technologies and cyber security issues, will assist in helping Access Networks to establish "the highest IT and cyber security standards for the company's base of integration professionals and their clients."
See what Access Networks plans to do to raise the security bar for itself, and the industry…
Beiser comes to Access Networks with more than 20 years experience in network and information security at Intel Corporation. The company already has a Chief Technical Officer (CTO) who oversees all technology matters for the company. As Director of IT (information technology), Beiser, who reports to the CTO, will be focused specifically on the design, implementation, maintenance, and upgrades of the company's internal systems.
But just as importantly, the company expects to take advantage of Beiser's cyber security expertise – not only in upgrading their internal systems, but also in support of the many integrators that Access Networks does business with throughout the U.S. In effect, Beiser will become a resource that the company plans on making available to integrators as well.
Highly Certified in Networks and Security
Beiser holds several certifications, including GSEC (GIAC Security Essentials Certification) and CCIE (Cisco Certified Internetwork Expert), and more. A key priority will be for Beiser to develop a cyber security strategy for integrators and their clients.
We spoke with Access Network's CEO Hagai Feiner who told us the time is now for the industry to get its act together in ensuring network security at all levels, including client network installations. Security is a moving target and, up to now, integrators have no really good authoritative resource for information on best practices. It is this reality that Feiner hopes to begin turning around by developing training programs for integrators.
Priorities Shifted for Them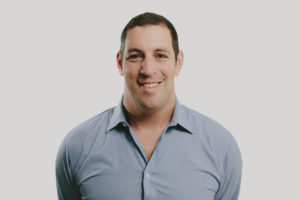 "The priorities are shifting for us," Feiner said in a telephone interview this week. "Initially he was brought in to look at internal infrastructure and redesign of some things we have here at Access to increase security. But that kind of led into discussions about, 'Well, what are the integrators doing?'"
The more they thought about it, Feiner said, the more they realized that nobody's really looking at how to secure the integrator. "And I'm not just talking about, say, [putting in] a firewall at a client's house…or a firewall at an integrator's business. You could say that increases security, but in reality the whole program that you need to develop in order for an integrator to secure his data is a multi-iterative process. It's not just a firewall – you need a comprehensive program including education for all the employees to know what a cyber attack looks like – what a phishing attack looks like."
Unfortunately: The Human Element
Of course, one of the biggest challenges when it comes to network security, "unfortunately, is the human element," Feiner told us. He went to tell us how one of the integrators the Access Networks does business with was hacked with a spear phishing scam to the integration company's human resource people, In an email that appeared to be coming from the business' owner, the HR person was instructed to email all of the employees W-2's [tax forms] to him. Except it wasn't the business owner.
But beyond the integrators – what about the systems they're installing into clients' homes? Imagine if client systems were regularly compromised, "…it'll be a bad day in the industry," Feiner told us.
Homeowners Becoming More Security Conscious
When it comes to security, Feiner tells us that things are changing – including client attitude about security. Some homeowners, he tells us, are telling integrators that they do not want any remote system monitoring because of concerns over possible compromises. Literally, many homeowners are now saying that they will sacrifice convenience for greater security.
"It's kind of stunning to me," Feiner told us. "Usually you hear the homeowner say I want it to be easy."
Somebody's Got to Do Something
So with these factors in mind, Access Networks has decided that they needed to do something about the emerging needs of homeowners, integrators, and suppliers for real information and training on network security. It is, ultimately, something that a trade association like CEDIA must take up…but until that happens, somebody's got to do something and Access Networks is taking this first step.
"And so, we see the writing on the wall and we want to address it," Feiner told us. "I know that we can't prevent everything and this is an ongoing process…and it will forever be an ongoing process – securing the home, the integrator, and our own enterprise. But, at least we're doing something."
A Better Partner
So what will developing programs to teach and train integrators on how to achieve better network security do for Access Networks, a hardware systems supplier? "I think strategically it's going to position us as a better partner to the integration company, if we can come up with a strategy for them," Feiner said.
Feiner summed up the situation: "I really think that this is an existential challenge for our industry," the Access Networks CEO said seriously. "It's going to take a mindset change. But…you've got to start someplace."
Learn more about Access Networks at: www.accessca.com.