Dish Network, LLC must pay nearly $470 million for patent infringement related to its Autohop Hopper technology that a Salt Lake City District Court jury says infringes on patents held by ClearPlay Inc. The case, originally filed as ClearPlay, Inc. vs. Dish Network LLC, Dish Network Corp., EchoStar Corp., and EchoStar Technologies L.L.C. has been a long-running battle as it was originally filed in March 2014.
Learn more about Dish Network ordered to pay $470 million
Last week, in the United States District Court for the District of Utah, a jury found Dish Network infringed on patents held by ClearPlay. The trial was presided over by the Honorable District Judge David Nuffer and ran several days as both sides passionately argued their case.
At issue is a technology invented by ClearPlay that was designed to filter out or otherwise remove certain objectionable material from DVDs or streaming sources such as adult content, sex, violence, and drug use – whatever the viewer finds objectionable. ClearPlay held several patents governing the technology.
ClearPlay Previewed Their Technology for Dish in Early 2000s
According to the original complaint, in the early 2000s ClearPlay had shown this technology to Dish and even provided them with a DVD player that had their technology on board. The company also noted that one of their patent attorneys had even left the company to work with EchoStar, an affiliated company of Dish.
Then in 2012, Dish launched its Hopper DVR which contained a feature called Autohop – a technology that allows users to skip commercials. This technology also found its way into Dish set-top boxes as well. ClearPlay sued Dish, alleging that its Autohop feature was clearly based upon and therefore infringes upon existing ClearPlay patents, and initially asserted claims against ten separate patents.
A Really Long-Running Piece of Patent Litigation; Dish Succeeded in Nullifying Some Patents
This is one of the longest patent infringement disputes that I've ever seen. Dish responded to the ClearPlay suit by immediately challenging the validity of the ten patents claimed, an arduous process in which a patent challenge is filed with the Patent Office and the Patent Trial and Appeal Board.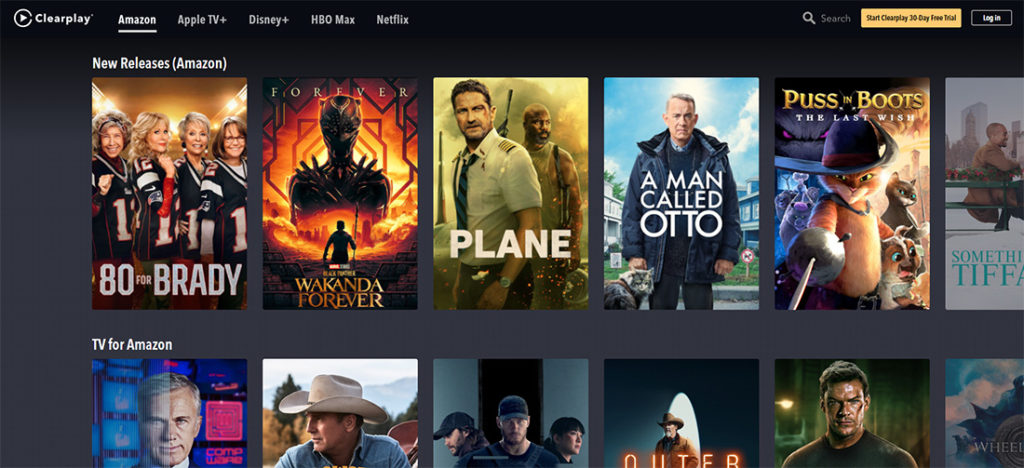 Dish was successful in nullifying some of the patents asserted. Yet after a series of actions, then appeals, Dish was not successful in getting all of them nullified. Neither was it successful in asserting its own claims of patent infringement – where it claimed that ClearPlay actually violated some Dish Patents.
PTAB and the Courts Cleared the Way to Move Forward
Ultimately the PTAB and the courts cleared the way for the company to move forward on an amended complaint, asserting three claims of violations of two of ClearPlay's original ten patents – U.S. Patent No. 7,577,970 ("the '970 Patent") and U.S. Patent No. 6,898,799 ("the '799 Patent"). It was this case that finally went to trial and was decided last week, with the jury finding on behalf of ClearPlay that Dish had in fact infringed on these patents.
However, it was not a total win for ClearPlay. One of the issues that the jury had to settle was based upon this question: "Has ClearPlay proven by a preponderance of the evidence that DISH actively induces infringement of any of the following ClearPlay patent claims?" For each of the three claims, on this question the jury said "No."
Jury had to Decide Two Important Questions
Also, the jury needed to determine another important question: "Has ClearPlay proven by a preponderance of the evidence that DISH's infringement was willful?" Again, the jury answered "No" on each of the patents in question. This likely reduced the potential size of the royalties that ClearPlay could reasonably expect to be awarded.
With that, the jury calculated a "reasonable royalty" of $469,074,468. The method the jury used to come to that total was not revealed on the Verdict form.
Dish is 'Disappointed' and Plans to Appeal
A Dish spokesperson told the Reuters News Agency that they were "disappointed" with the jury's decision and intend to appeal the verdict. Dish further told Reuters that Autohop works differently than ClearPlay's patents describe and further claim that the patents are invalid, saying that the patents are obvious based on previous inventions.
Of course, Dish likely already argued those issues with the PTAB.
Learn more about ClearPlay by visiting clearplay.com.
See what Dish Network has to offer at dish.com.