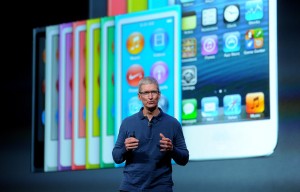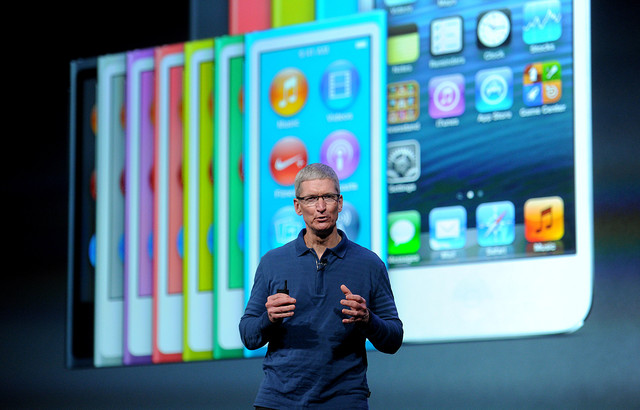 Apple, Inc. released the financial results of their fiscal third quarter Tuesday and by most measures, it was good news. Revenues hit $49.6 billion with net profits coming in at a robust $10.7 billion. These results were well over the $37.4 billion and $7.7 billion respectively booked in the same quarter last year. Unit sales of iPhones grew a remarkable 35%, with iPhone revenues increasing 59% to a new quarterly record; sales in China more than doubled; service revenues hit a new record; and cash reserves are at an astounding $203 billion.
How did Wall Street react to all of this "good" news? The stock tanked. At one point Apple's market value collapsed $60 billion as the stock dropped 7% in just a matter of minutes after the announcement. Yesterday, the stock closed down 5.2%.
See why this is happening…and why government investigators are in high gear…
The negativity about Apple from Wall Street is a result of multiple factors. First, investors have become used to Apple blowing away their numbers as estimated by various analysts. Quarter after quarter, year after year, Apple has routinely blown way past the most optimistic estimates for their key performance indicators. But this time, while sales of iPhone's may have increased 35% in the third quarter to 47.5 million units – analysts were estimating the company would sell 48.8 million units. Apple missed their target.
Secondly, Apple continues to refuse to break out the results for its new Watch. Rumors abound that the Watch is not selling as well as expected. The company, while continue to decline to provide specifics, denies this and says the Watch is selling better than other products such as the iPhone and the iPad did at the same point after their introductions.
Missing Estimates, Feeding Fears
One analyst calculated, based on numbers from the overall category in which the Watch is included, that the company could not have sold more than 1.9 million units. Again, this is well off of the consensus estimates from analysts of between 3 million to 5 million units.
Finally, the company issued guidance for the next quarter, estimating that sales will come in between $49 billion to $51 billion. Oh-oh…here too, analysts consensus estimate for the fourth quarter was a more robust $51.1 billion…above the company's estimate range.
All of this feeds the fear on Wall Street that the post-Steve Jobs Apple can not maintain the same level of innovation and growth as in the past. If it is true that the Watch is a dud – then the company is going to have an undue reliance on the iPhone for continued growth. But if the iPhone growth is slowing…what's going to drive growth?
The Greatest Irony
China…says Apple. Sales in China more than doubled in the quarter. Apple's CFO Luca Maestri told analysts, "We remain very confident." And the source of Maestri's confidence? Apple plans to double the number of Apple stores in China over the next twelve months. Apple believes that ultimately China will become the largest market for its products.
But perhaps the greatest irony is that analysts are still – for the most part – bullish on Apple. Only one brokerage out of a total of 19 that Reuters polled, had cut Apple's stock to a "sell" rating. Of the remaining, 14 kept a "buy" rating and four had a "hold" rating on the Apple stock.
Analysts Recommend, Investors Run Away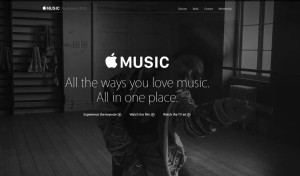 It's the investors, not the analysts, that have lost confidence in Apple's future…at least for the moment. And there is another problem that is just now emerging for Apple – the Federal Trade Commission is launching an investigation into whether the company has engaged in uncompetitive activities on behalf of its Apple Music service.
We first told you about this investigation last month, as word of government interest was brewing. Word is spreading throughout the streaming services community that Apple is actively pressuring labels to stop offering their music to services with a "freemium" model – that is where music can be streamed for free with advertising associated with it – such as used by Spotify and Pandora.
FTC Subpoenas Swirl Around the Company
Now the Verge is reporting that the FTC is also investigating Apples' App store policies in which it sets certain policies – such as a 30% fee – that applies to all App creators, including the competing streaming services. Such a fee would automatically put other streaming providers at a signficant competitive disadvantage to Apple Music. According to the report, the FTC is flooding all of the streaming service providers with subpoenas as it aggressively collects data on Apple's policies and actions.
Apple's App Store rules require app providers who sell digital goods, such as subscriptions for music streaming, to use their in-app purchase API – known as the iAP. The iAP then levies a 30% charge for those purchases. This commission is for all sellers of Apps, but most providers are selling digital items that are not competitive to Apple. However, the streaming service providers are direct competitors…and Apple is a major player in the music delivery game.
It is due to Apple's dominance in the music business, that the FTC has become interested in its practices. Streaming service providers charging $9.99/month for streaming services have to raise their fees to $12.99 to make up for the lost revenues. But Apple Music doesn't have to pay that fee…giving the home team an big instant advantage.
Surprised to learn that Apple is being investigated by the government? Don't be…Apple has run afoul of the Fed's before, when it was found to have engaged in price-fixing in the ebook market back in 2012.