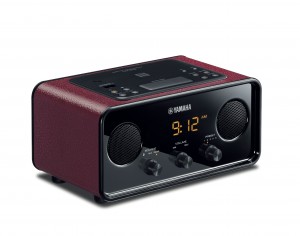 Yamaha Corp. announced on Tuesday a clock radio – something new from them – to help you wake up and smell the coffee…oh and enjoy great music while you're drinking it! Part of their growing desktop audio solutions, this is a modern take on the traditional clock radio…including premium sound, Bluetooth streaming, and even app control.
See more on this new twist on a bedside table staple…
Yamaha has really re-thought the role of the traditional clock radio, and seriously updated it with contemporary features and upgraded sound. While beauty tends to be in the eye of the beholder, this new model, the TSX-B72, has gently curved edges with simplified face panel showing two round speaker grills on either end, three knobs along the bottom and an LED readout across the center.
The B72 includes Bluetooth to stream all of your favorite music from your iOS or Android smartphone. It even include NFC (nearfield communications) for simplified, one-tap pairing with compatible smartphones. Conveniently, Yamaha also includes a USB connection to charge your smartphone.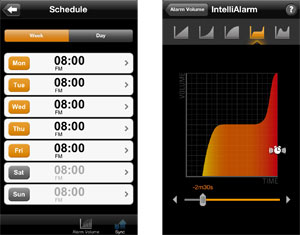 Yamaha offers an app for iOS and Android that allows the user to set the alarm easily and graphically. In fact, you can set a separate alarm time for each day of the week…set it, and forget it! The app also gives the user the ability to change radio stations and even adjust the sound of the unit to his or her taste.
And according to the company, you're going to really enjoy that sound. Yamaha has incorporated their SR Bass (swing radiator) technology which operates like a passive radiator to give you a deeper, richer listening experience – much fuller than the typical clock radio.
But Yamaha doesn't just want to make your clock radio listening experience better – they even want to make your waking up experience better. That's right – Yamaha has come up with a better alarm experience. Three minutes before the alarm sounds, the clock radio turns on the radio with the volume low…and slowly increases the music volume until the alarm sounds. They call this feature, IntelliAlarm.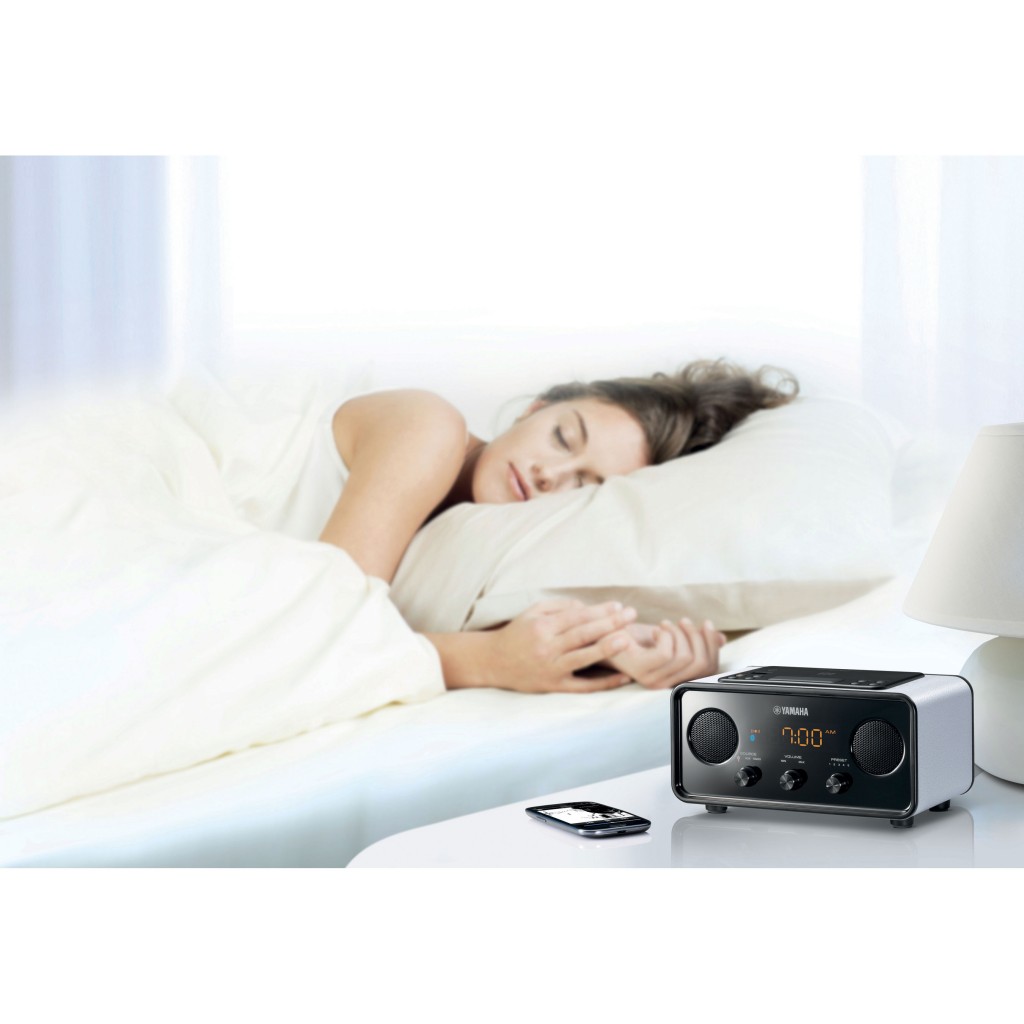 "The sound quality of the TSX-B72 is truly remarkable for its compact size and its touch of retro design looks great in any room," said Bob Goedken, general manager, AV Products, Yamaha Corporation of America. "At the same time, its mobile device friendly features like Bluetooth and app control make it a clock radio for the modern age."
Available in white, red, or green…the B72 is available this month for a MSRP of $199.95.
For more details on Yamaha's new TSX-B72, see: http://4wrd.it/YAMAHA_TSX-B72