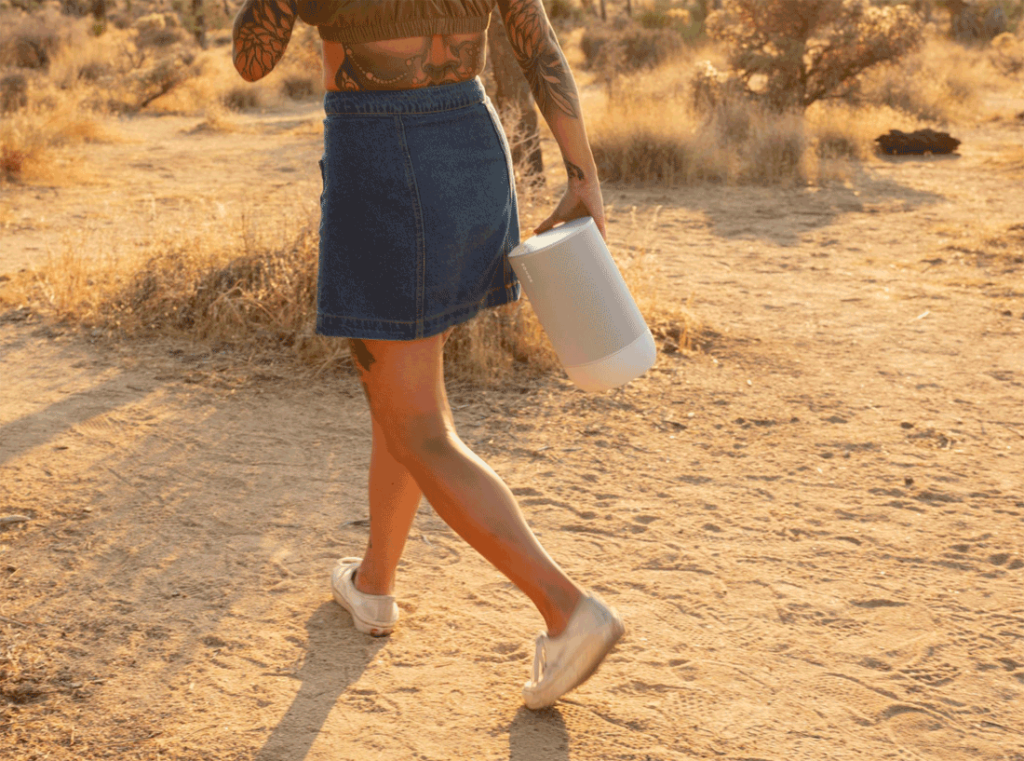 On Wednesday after the close of markets, Sonos announced that it had turned in a record first quarter in their current 2021 fiscal year with revenues up, profits up, long-term debt down and new records set in several performance categories. In fact, actual performance came in so much stronger than the company had originally anticipated, that after just this first quarter of the year they announced they were revising and raising their guidance for their anticipated revenues and profits for the remainder of the fiscal year.
But were there any dark clouds in the super sunny Sonos report?
Sonos, Inc. (Nasdaq: SONO) CEO Patrick Spence is always a pretty optimistic guy when announcing results on a conference call with Wall Street analysts, but in a call late Wednesday to announce the latest first quarter FY2021 results, he could scarcely contain himself. "We welcomed a record number of new customers while a record number of existing customers returned to add additional products to their system," Spence enthused.
Revenues grew to $645.6 million, a 14.86% increase over the $562.1 million in the same quarter a year earlier. Net income rose an astounding 87% to $132.3 million from $70.8 million last year. Earnings-per-share came in at $1.01, up from $0.60 in the same quarter a year ago.
Truly Astonishing Gross Margin Results
The company also reported astonishing gross margin numbers, coming in at 46.4% as compared to 40.5% last year. That gross margin is incredibly – almost unbelievably – high…and yet they drove it higher.
All of this caused to the company to revise their guidance upwards, exceeding what they had initially forecast for the year. Originally, Sonos had forecast revenues for fiscal 2021 in a range from $1.44 billion-to-$1.5 billion. Now they've revised that to $1.525-to-$1.575 billion.
Best Results in Company's 18-Year History
And their earnings or profits guidance, given as adjusted EBITDA, went from their original forecasted range of $170 million-to-$205 million…to now anticipating a range of $195 million-to-$225 million.
Despite all of the challenges of the pandemic, our team rose to the occasion and delivered the best quarter in our 18 year history. We welcomed a record number of new customers while a record number of existing customers returned to add additional products to their system. Based on our outstanding first quarter performance, the momentum in our business, the exciting products we have planned for the future, and the power and profitability of our unique business model, we are raising our outlook for fiscal 2021."

Patrick Spence, Sonos CEO
A Deeper Dive Behind the Numbers
So let's dig into these numbers a little bit. The company said its first quarter revenues increased 15% to a new record high, thanks in large part to growth in what they call DTC or direct-to-consumer business. They also note that there was an overall strong product demand, especially on newly introduced models.
It is likely that a significant shift in their revenues to greater direct-to-consumer sales also helped drive additional growth in their gross margin, as they keep the profit margin normally reserved for dealers to themselves. Note that the company did not provide a breakdown as to the amount of sales they made direct, and the amount that was made through their dealer network. The company says that it plans to keep expanding this DTC business in 2021.
Shifting More to a Direct-to-Consumer Marketer
In fact, during the Q&A session with analysts, Katie Huberty of Morgan Stanley asked directly, was this quarter's record result largely driven by their direct business – or did retailers begin loading in inventory as traffic began returning to their stores? Or is that retailer inventory buy-in still ahead of them? Brittany Bagley responded that the company had been tight on inventory through the quarter – so any retailer buy-in is still ahead of them.
Let me translate that corporate-speak for you…yes, we are shifting more of our sales to a direct-to-consumer model.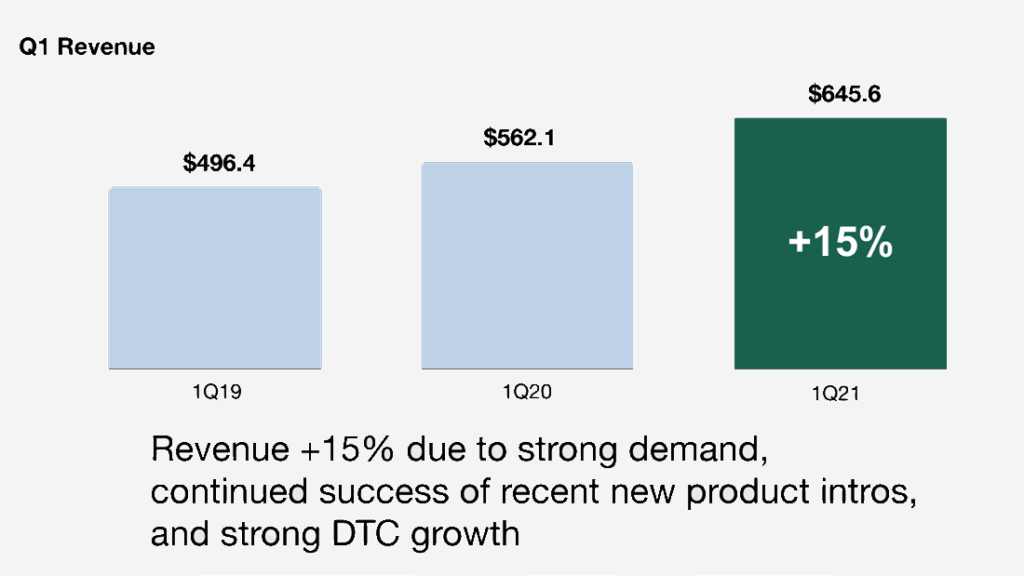 Government-Granted Tariff Relief Helped Profits
There were multiple factors that contributed to an increase Sonos profits. First, the company noted that it had successfully applied to the government for tariff exemptions and were successful in achieving that. In fact, they even earned a rebate as part of this change for previously paid tariffs.
Sonos also says that it's product mix shifted in a way that favored their higher margin models. Finally, the company noted that they benefitted from the aggressive cost cutting restructuring initiative they launched last year, closing down their retail location and six satellite offices, with requisite staff layoffs and overheard reduction.
Still…There Were Some Dark Clouds; Partner Product Sales Decline 40%
Still, their report was not all sunny skies…dark clouds were visible, if you looked closely enough. For one, in a breakdown of revenues by product category, the company revealed that sales of Sonos speakers increased ($466.7 million-to-$527.5 million, up 13% "driven in part by the continued success of Arc and Move"), and sales of Sonos system products increased ($61.5 million-to-$97.8 million, up 59% "driven by the continued strength of our install channel and component products"). But sales of Partner products and other revenue dropped substantially ($33.9 million-to-$20.3 million, down 40%).
This "partner products" category is the category that represents their sales to folks like Sonance, and perhaps most importantly, to IKEA. The company largely blames the decline on IKEA which was forced to close stores around the world due to the pandemic. And even in stores that remained open, they experienced a reduced foot traffic, also due to COVID.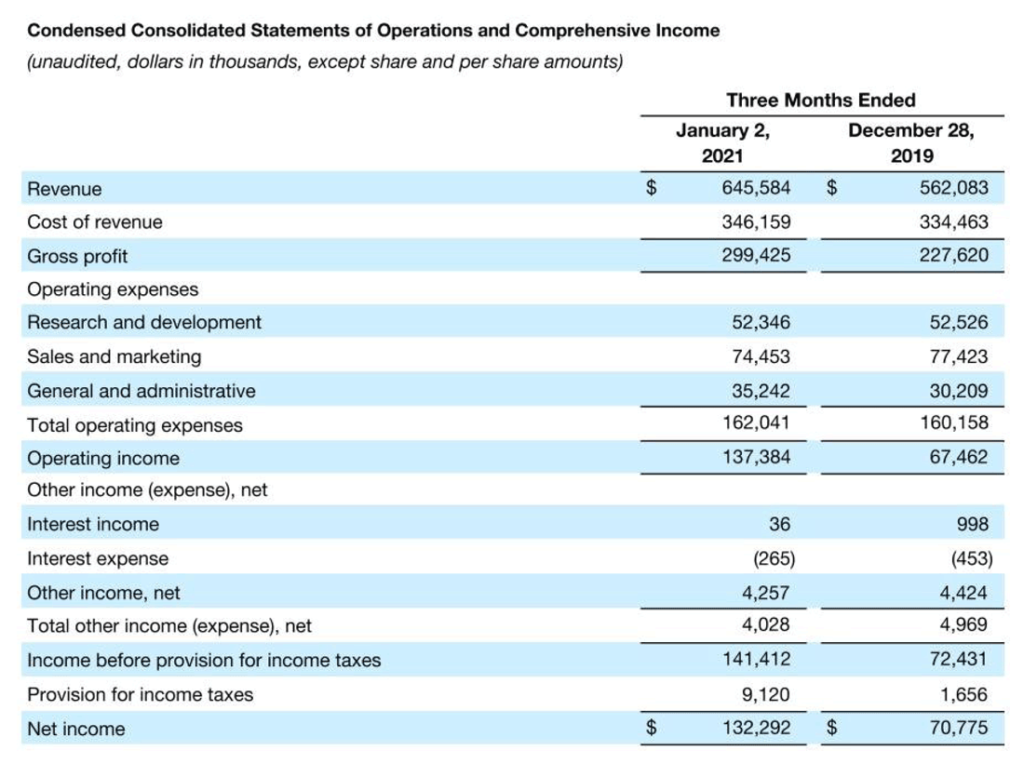 Serious Inventory Shortages on Three Key Models in Q1; To Continue Through Q2
The company also admitted that it had run out of stock on three key models which had impacted their business. They had also had to fight inventory shortages overall by paying heavily to air freight in inventory where they could. That inventory shortage likely impacted their relationships with retailers and integrators during the quarter.
These inventory shortages, by the way, are expected to continue through the second quarter…a big miss for the company. The company also admits it was hit by industry-wide supply chain "challenges"…and component, or chip, shortages.
Geographic Sales Challenges; New Strategy to Reignite IKEA Sales
Also, while the company saw their sales in two of their three main geographic areas increase (Americas and EMEA), their sales in Asia Pacific declined 17%. They said that this decline too, was due to IKEA store closings.
When asked about this by analysts during a Q&A session, CFO Brittany Bagley said that this was a unavoidable COVID impact on IKEA but that soon there would be new Sonos product offerings (for IKEA) and they believe this will restore the vigor to their sales to the retailer.
Legal Battle with Google is Getting Expensive…and Concerning to Analysts
Yet another area of some concern is Sonos' legal battle with Google and Alphabet. As these battles have heated up, they are taking a real toll on Sono' results. Legal expenses climbed from $3.4 million in the first quarter last year, to an impressive $8.7 million in the same quarter this year. That's a 155% increase in legal costs for just one quarter…on a series of actions that that will likely take years to play out.
Analysts again seized on this point to question the Sonos managers as to their feelings about how quickly they will see a conclusion. Eddie Lazarus, Sonos' Chief Legal Officer stepped in to reassure analysts that the company remains confident in these actions, but admitted it's going to take a while to sort them all out.
We remain focused on delivering innovative new products that both attract new customers and inspire existing customers to add additional products, introducing services that enhance and further differentiate the customer experience, strengthening our direct-to-consumer efforts, and support our incredible partnerships… The future has never been brighter for Sonos."

Patrick Spence
Sonos' Priorities for Fiscal 2021
In supplemental material provided to analysts, Sonos identified their seven key priorities for fiscal 2021.
Delivering innovative new products that both new and existing customers love
Services that enhance and further differentiate the customer experience
Strengthening our direct-to-consumer efforts
Supporting our incredible partnerships
Adjusted EBITDA margin expansion
Industry-leading gross margins
Double-digit revenue growth
Learn more about Sonos by visiting: sonos.com.