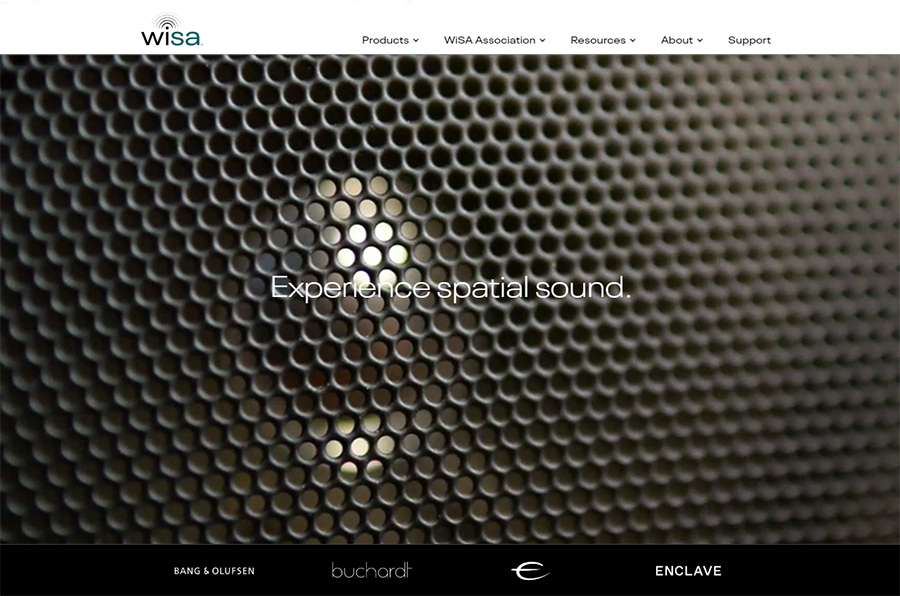 On Monday, WiSA Technologies, Inc., a "developer of spatial, wireless sound technology for smart devices and next-generation home entertainment systems," announced that it has hired an advisor to aid them in moving forward with an "exploration of strategic alternatives" for the company.
In other words, it is putting itself up for sale.
See more on WiSA looking for a buyer
WiSA wireless technology is mostly known as a technology enabling wireless speakers, as well as wireless transmission from select flat panel television models enabling easy wireless surround capability. One key selling point is the technology provides for better interoperability, allowing users to be able to couple multiple brands of products as long as they are all WiSA certified.
Some Big Players in WiSA Universe…Some
There are some well-known players in the WiSA universe. Brands like Klipsch, Savant, LG, Bang & Olufsen, Dynaudio, Hisense, Denon, Harman Kardon, Mark Levinson, Samsung, Onkyo, and more, all offer select products employing WiSA technology. And just at this most recent CEDIA Expo 2022, I met a new WiSA player – Lithe Audio offering in-wall/in-ceiling speakers with WiSA technology.
These industry partners are involved with the WiSA Association – a separate organization set up to license and promote those technologies created by WiSA Technologies. See the complete list of home entertainment brands supporting WiSA at this link…
Financial Challenges
However, the organization has struggled to build momentum and expand its universe. As a result, it has faced lots of challenges on the business front. Consequently, its stock value – the company is traded on the NASDAQ stock exchange (WISA) – has dropped from a high of $1.35/share in March to just $0.43/share on Wednesday. That's a -68% collapse since March…with over a -8.5% drop on Wednesday. At one point in 2018, WiSA stock traded at $104/share…it's been a long fall.
So it is not a huge surprise that the company would look to change the game. Hence this announcement. WiSA said in its prepared statement that it believes it has "a wide range of options for the Company." It's intellectual property and licensable software used in WiSA E and WiSA DS technologies are valuable, they say.

Advisors Hired to Find 'Options'
So the Board of Directors has hired AQ Technology Partners to assist in the process of exploring new options for the company. The statement notes that potential options include (but are not limited to):
…capital raising transactions, an acquisition, sale of assets, including substantially all of the Company's assets, merger, business combination, partnership, joint venture, licensing and/or another strategic alternative.

WiSA company announcement
Of course, like a doctor who warns of all that could go wrong with your hemorrhoid surgery, the company adds that there is no guarantee this process will be successful. They add that even if it is successful, any such transaction may not be at particularly favorable terms for the company.
Of Course, This Might Not Work

And they add in the deadly, "…the Company may not be successful in completing a transaction or, if it completes such a transaction, it may not enhance stockholder value or deliver expected benefits."
Whew…WiSA doesn't want you to bank on anything. In fact, they want you to just stand by and wait patiently, saying "WiSA Technologies, Inc. does not expect to disclose developments with respect to this process unless or until the evaluation of strategic alternative has been completed or the Board of Directors has concluded disclosure is appropriate or legally required."
Don't call us… We'll call you…if necessary.
Learn more about WiSA Technologies by visiting www.wisatechnologies.com.