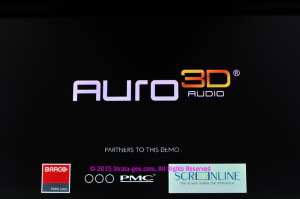 At last month's CEDIA Expo, we had the opportunity to meet Wilfried Van Baelen, the rather energetic, almost evangelistic, inventor of Auro-3D immersive surround sound technology. Van Baelen was quick to take credit for the concept of using speakers in the "z-axis" (height) to create a totally immersive surround experience. And he scoffed at the Dolby Atmos and DTS:X versions which miss the mark in several important ways, he tells us.
See more on Auro-3D…you may be surprised at what you don't know…
As we chatted with Van Baelen at Expo, he continued to surprise us with facts, figures – and no small dose of opinions – that caused us to rethink our position on this new generation of surround sound technologies. And although we haven't verified all of his claims, there is certainly a fair amount of visible evidence to support many of them.
Van Baelen started out as a classically trained musician, who went on to play a wide variety of music, and instruments. As Van Baelen's career progressed, he went on to begin producing music and eventually launched his own studio called Galaxy Studios.
First Music, Then Music for Movies
As often happens with professional musicians, he ultimately got involved in producing music for movie soundtracks. So his involvement with sound, music, and movies came early in his career. And in fact, it was during  his time when producing music, that he began looking at ways to make the reproduction of music more realistic – truer sounding to the original performance.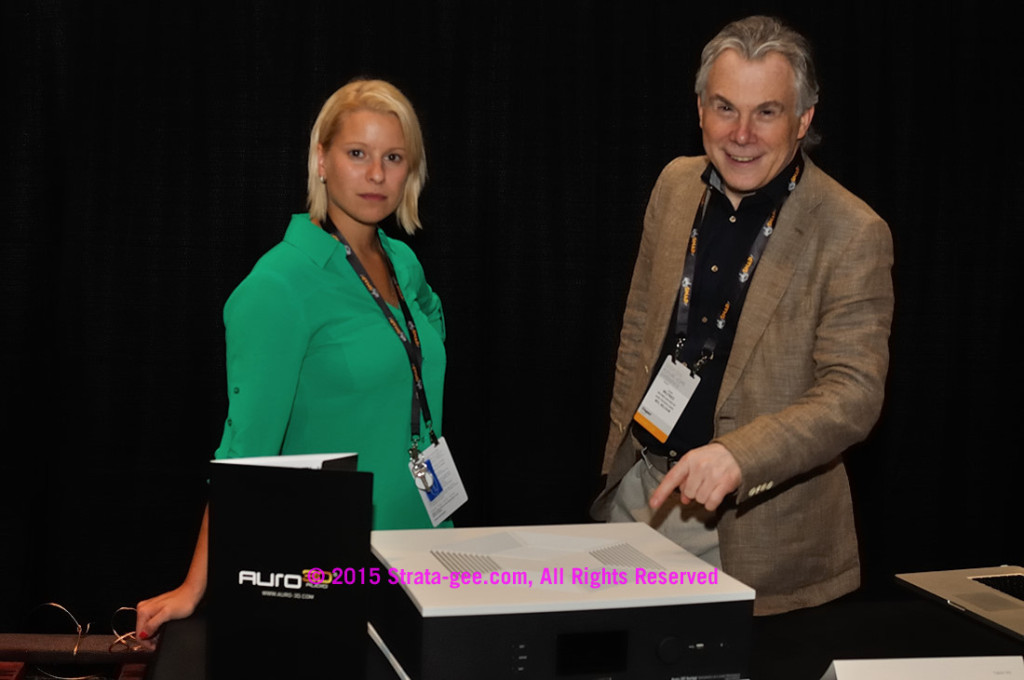 It was during his research into the properties of immersive reproduction of musical performances that he began experimenting with incorporating height – in an effort to more accurately recreate what he experienced when performing in grand music halls or large recording studios. In 2005, fully ten years ago, Van Baelen came up with the first Auro-3D system – well before Dolby ever considered Atmos, he claims.
Building Digital Cinemas with Barco
Working in conjunction with commercial digital cinema partner Barco, Galaxy Studios set about creating a professional surround sound systems for installation into commercial theaters. It may surprise you to find out that there are currently more than 550 commercial theaters around the world with dedicated Auro-3D surround sound systems – more than 220 in the U.S. alone. While this is a relatively small percentage of the total of all of the screens, it is certainly a significant beachhead and, according to Van Baelen, is rapidly growing every day.
The key to the Auro-3D sound is the speaker placement. In a full-blown version of the Auro-3D system there are essentially three levels of surround sound information – Level 1: ear level front L/C/R & rear surround sound; Level 2: "height" speakers conveying added height information for more open and airy atmospherics; and Level 3: "top" speaker, a downward-firing overhead speaker which is sometimes referred to as the VOG speaker (voice of God).
Consider the Vertical Soundfield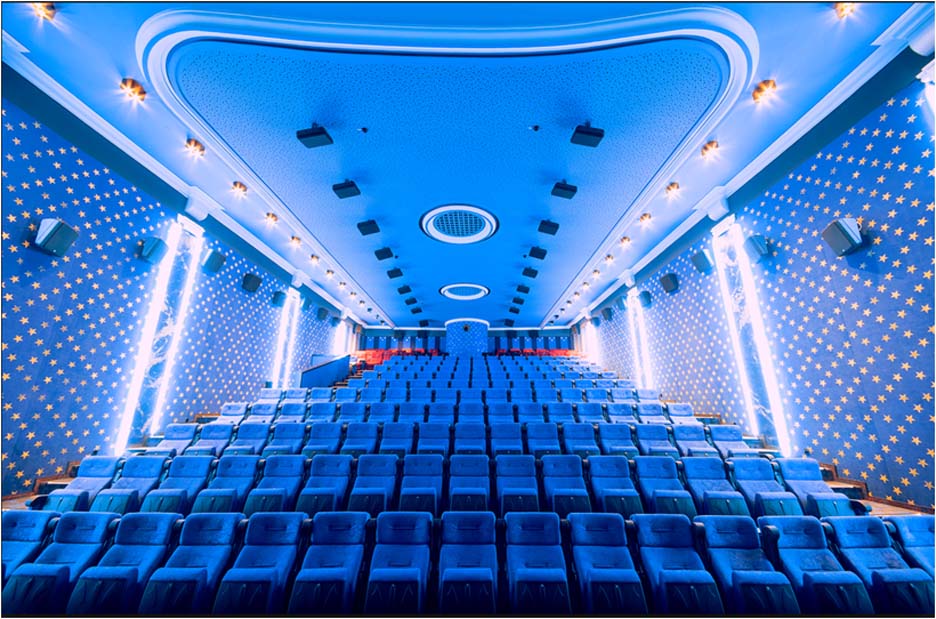 The speakers are directed – and the movie soundtrack is encoded – in such a way as to provide a seamless vertical soundfield. This is a critical distinction between Auro-3D and Dolby Atmos/DTS: X. Both the Dolby and DTS versions have just two levels of sound in a typical home theater installation – the ear level 5.1 or 7.1 surround information; and the "height" speakers, which are meant to be mounted overhead and pointing down at the listeners. There is also an alternative Atmos installation utilizing Dolby "modules" which are speakers mounted on top of your ear-level speakers and pointed up to bounce the sound off the ceiling.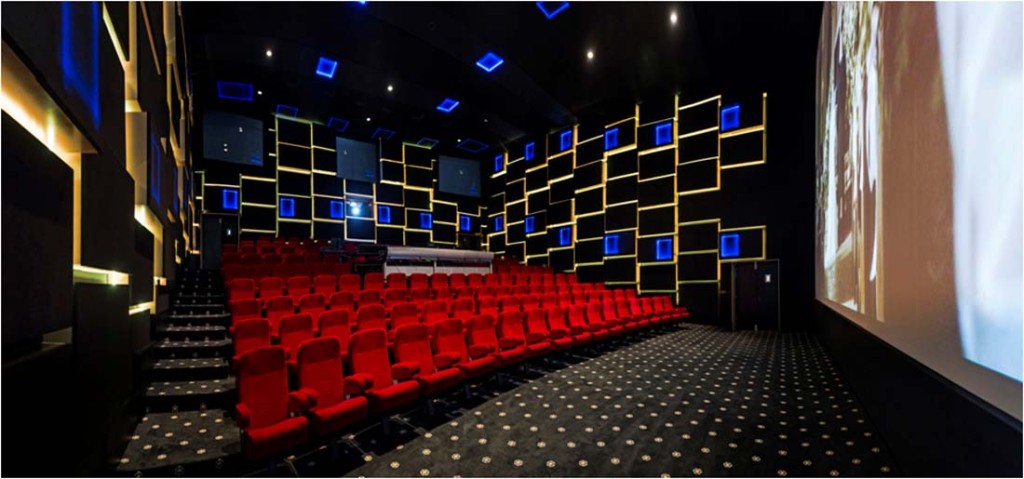 Van Baelen says that Dolby's speaker layout causes an audible drop-out as sounds pan from ground to sky – jumping from ear level speakers  to overhead speakers – such as when a plane or a bird is taking off. With Auro-3D, the sound smoothly and fully pans from ground to sky – moving seamlessly from ear level to height level to overhead level speakers – just as it would in real life.
A Consistently Enveloping Sound
According to Van Baelen, in blind listening tests the company has conducted, listeners prefer the Auro-3D system every time. Of course, we suspect Dolby's tests may have produced a different result.
However, at the Expo, we auditioned both Auro-3D systems and Dolby Atmos systems. We may be guilty of the "power of suggestion," but it did seem as though we could notice a volume decline in sonic material that was supposed to smoothly flow from ground to sky…or from sky to ground. All the systems sounded good, but we did feel that the Auro-3D demos had the more consistently enveloping sound.
Over 100 Auro Encoded Movies
Another surprise from Van Baelen was that there are more than 100 Auro-3D encoded movies available now – with another 125 already in production. By contrast, Dolby lists 29 Atmos-encoded movies on their website. [Auro's count includes international movies out of Europe and India, as well as those from Hollywood.]
Auro's relationship with Hollywood is expanding. The company says it has already worked on – or is currently working on – projects with LucasFilm, Dreamworks Animation, Walt Disney Company, Sony Pictures, Lionsgate, and more. The company says it has more than 35 Auro post-production studios around the world, including Hollywood, India, Asia, and Europe. [Skywalker Sound, for example, has one.]
Over 200 Auro Encoded Albums
Finally, we also found it interesting that Auro is the only surround sound technology company that consistently demos their system with music. In fact, Auro currently has more than 200 albums being sold now that were encoded with their system. We are not aware of any albums encoded with Dolby Atmos.
It's worth checking out Auro-3D, a real and growing player in the surround sound technology wars.
Learn more about Auro-3D, visit: www.auro-3d.com.