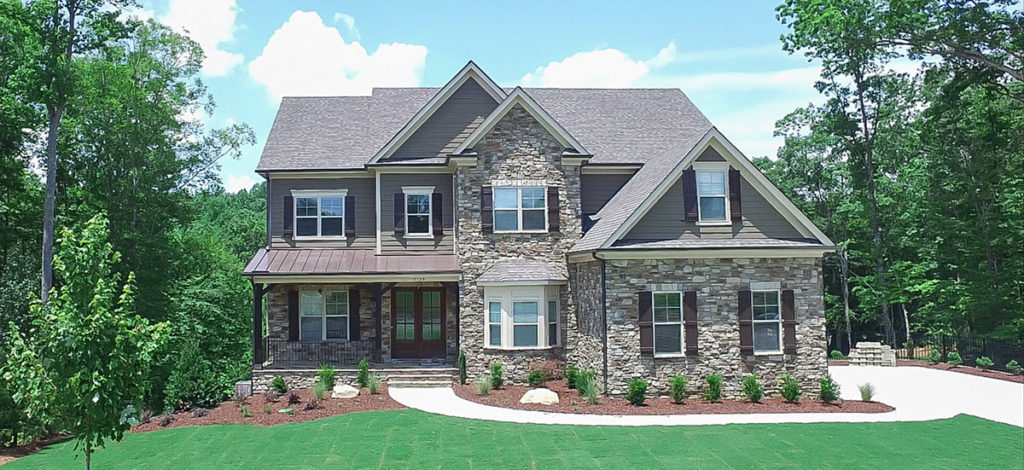 A Fluke? Or is Housing Making a Comeback?
Data released on Friday by the U.S. Census Bureau and the U.S. Department of Housing and Urban Development showed that sales of newly constructed homes actually increased in May. At the same time, the National Association of Realtors released new data on pending home sales which also showed a surprise jump in contracts in May.
What's going on? Is the housing market mounting a comeback?
What does this surprise increase in new & pending home sales mean?
Sales of new homes in May came in at a seasonally adjusted annual rate of 696,000 units, according to the latest government data. This rate is 10.7% above the revised rate of sales in April of 629,000 units but remains 5.9% below the rate of 740,000 units sold in May 2021. The rate of new home sales peaked in January 2021 at a rate of 933,000 units.
Both Types of Home Sales Metrics Jump
At the same time, signed purchase contracts on existing homes (aka, pending home sales) also ticked up in May to a reading of 99.9, as tracked by the National Association of Realtors (NAR) Pending Home Sales Index (PHSI). This uptick represents a 0.7% rise as compared to April's result. Like the latest reading on new home sales, pending sales were also expected to decline by economists.
In the case of new home sales, it is notable that this bump up followed four consecutive months of sales declines. Economists polled by Reuters had projected sales in May to again decline, this time to a rate of 588,000 units.
What is Going On Here? What Happened to the Downturn? Is Housing Staging a Comeback?
Much like new home sales, the modest rise in pending home sales came after six consecutive months of declines. While the PHSI increased a slim 0.7% in May, it is still down 13.6% as compared to May 2021.
So what is this all about? Is the housing market staging a comeback??
Over the last few months, I have been dutifully reporting the downturn in the housing market. My reports on May's housing starts show this decline, as does my report on mortgage demand declines, and even my report on luxury housing sales showed they were off.
Yet now these two new readings suggest sales have turned again…or have they?
Mortgage Rates Have Nearly Doubled, Reducing Affordability
Well, the experts are saying you shouldn't get fooled by these results. Both the Reuters report on new home sales and the NAR report on pending home sales point to rapidly increasing mortgage rates. Not long ago, mortgage rates were at a historically low 3+ percent rate. Now the latest data shows the rate approaching 6% for nearly a doubling of mortgage costs.
What that rapid increase of mortgage rates is ultimately expected to do is to cool demand for a broad range of goods and services, including housing. But for the moment, it appears to be stimulating a temporary bump in demand as buyers try to lock up their home purchases before rates go even higher.
The Last Grab at Lower Rates
As Reuters noted, the average contract rate on a 30-year fixed rate mortgage has increased to 5.81% – a more than 13½-year high. And in recent testimony to Congress, Federal Reserve Chairman Jerome Powell made it clear rates will continue to rise until inflation settles back down in the 2% range. Hence, the window in which to obtain an affordable mortgage rate is closing fast.
A similar sentiment regarding the unexpected bump in pending sales was also offered by the NAR.
Despite the small gain in pending sales from the prior month, the housing market is clearly undergoing a transition. Contract signings are down sizably from a year ago because of much higher mortgage rates.

Lawrence Yun, National Association of Realtors Chief Economist
Regional Results Vary Wildly
On a regional basis, pending sales in the Northeast lept +15.4% MoM, down -11.9% YoY. In the Midwest, sales declined -1.7% MoM and -8.8% YoY. In the South, pending home sales increased +0.2% MoM, but dropped -13.8% YoY. And finally, pending home sales in the West slid -5.0% MoM and -19.8% YoY.
In the case of regional new home sales, the Northeast region saw sales crash -51.1% MoM and -42.5% YoY. The Midwest also sale declines in sales by -18.3% MoM and -37.0% YoY. Both the South and West regions registered increases of +12.8%MoM/+1.5% YoY and +39.3%MoM/+0.5% YoY, respectively.