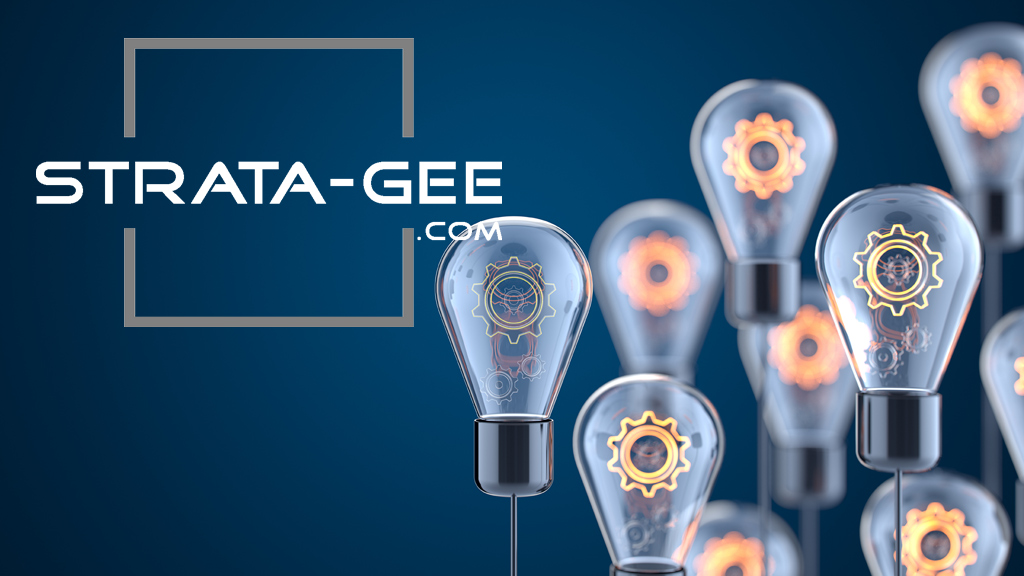 Information, Insights, & Ideas To Help You Build a Better Strategy
What's new at Strata-gee.com? In a word…EVERYTHING! I'm so excited to introduce you to the all-new design for Strata-gee.com. After several years working with the old layout…which served me well for a very long time, I'm incredibly buzzed to launch this new version.
Learn more about the updated Strata-gee.com…
So I want to be real about this update to the Strata-gee website…it is long, long overdue. I know that…and some of you have mentioned it to me as well.
For reasons you couldn't possibly know, updating this site was a much, much bigger project than you might imagine. While, in many cases, it is simply a matter of applying a new design template to your data, and – voilá!…a whole new website magically appears.
Upgraded Front-End Design; Powerful & Scalable Back-End
However, in the case of Strata-gee, for a lot of technical reasons we needed a whole new back-end as well as a new front-end. This made it a much more complicated process…and a much more expensive one, as well. This website has been in the works for months!
But we've achieved all of that with a new nicer, more modern look…with a more contemporary graphic design…and a more readable font and color profile that allows images to really pop off the screen. Not only that, but we have a new, more efficient and scalable back-end that is completely compatible with all intermediary network systems.
New Strata-gee Logo
But wait…there's more. You may have noticed that there is a new logo displayed at the top of the home page! How was this design created? The criteria given to the designer was:

A simple logo design…there's power in simplicity
A powerful logotype with a forceful font style…to represent our strong independence
A colorful graphic element…for visual impact
A visual representation of strategy, er, Strata-gee, that is
Again, staying real with you, we ultimately had dozens of designs to choose from. Of those, I picked about a half-dozen of my favorites and began showing them to a wide variety of folks, both in and out of the industry. The funny thing is that the feedback I received almost always went like this: We would show the group of 'finalist' designs, including the one shown here. The person viewing them would often first select a different option – maybe an option that is more colorful or with a more dramatic graphic element. Then after a period of further consideration – cycling through all of the other options – almost every single one of them ended up back at the final choice you see here.
Am I concerned that the final choice was almost no one's first choice? Not really. It is my experience that the best options often emerge over time after a dalliance with glitzier, but less useful designs over the long haul.
Out of the Box Thinking…and Content
Of course, the design suggests the concept of strategy as out-of-the-box thinking…which is a little bit of a cliché and many of the other designs had more dramatic graphic elements. But the power and simplicity of this design always won out in the end – and everyone who helped in the logo selection process always…on their own…came back to this design. I also think the design serves two purposes – yes, OOTB thinking…but also, Strata-gee is an online media, so it graphically shows that our content comes to you via your monitor.
I have an aggressive growth plan for 2020, and we were initially prepared to begin rolling out our strategy earlier this year. Of course, then COVID-19 reared its ugly head…and we pushed back our plans a few months.
Just the Beginning!
But, trust me, this is but the beginning! There are more projects in the works!
Many thanks to all of our readers! It is because of you that we are enjoying the amazing growth we've experienced over the last few years. Let's keep it going!
And let me know in the comments below what you think of the new website design and logo – whether it's a thumbs up…or a thumbs down.