Information, Insights & Bright Ideas to Help You Build a Better Strategy
If this is your first visit to Strata-gee, let me thank you for taking some of your valuable time to learn more about this website and to discover what I hope will become a valuable resource for you. Strata-gee was launched officially back in 2012, but unofficially it goes back even further than that – with our archives holding posts from all the way back in 2009. It's a rich library of compelling content…all at your fingertips.
Learn more about Strata-gee…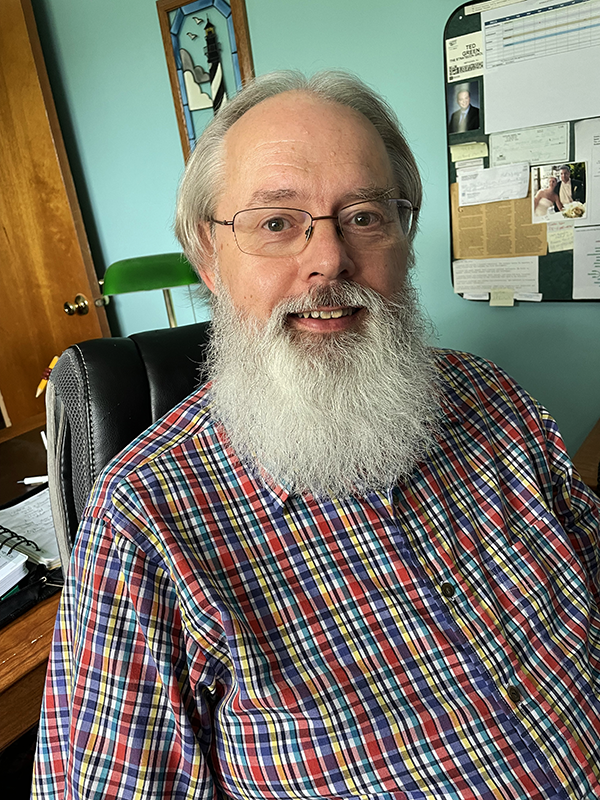 I'm Ted Green, a multi-decade participant in the Tech industry, and I founded Strata-gee as a community of Tech industry owners, managers, engineers, and others who work every day to conceive, design, engineer, manufacture, distribute, represent, purchase, retail, integrate and install fine technology products used by consumers. Strata-gee readers are the doers in this industry…not the posers!
Here you'll find a compendium of content on the business of technology. Unlike other resources of industry news and information, Strata-gee gives you more of the story with long format journalism that focuses on fewer stories…but the more important ones. Strata-gee delves deeper for more of the story and the background that brought it to this point.
All stories feature a Comment section below and you are welcome to share your expertise or view on any story…just please be respectful to all, including those of a differing view. Like a massive neural network, we can all learn from each other.
Quick Tips on Navigating Strata-gee for the Best User Experience
Typically, there are somewhere between 3-6 new stories a week posted on Strata-gee. You have options on how to discover or be notified of those stories…
KEEP UPDATED– The easiest way to stay up-to-date with the latest posts on Strata-gee is to subscribe to our weekly e-newsletter. Generally a once-a-week mailing, you get all of that week's updated content. You can do that by clicking here e-newsletter signup and entering your name and email address. Also you can sign up for our email newsletter by clicking in the popup window and adding your name and email address.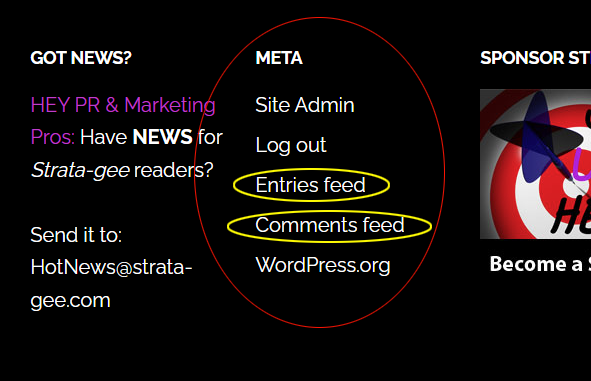 KEEP UPDATED FASTER – There is yet another option you might want to consider. At the bottom of every page in the black footer, you see a section marked "Meta" which contains two links, one labeled "Entries Feed" and one labeled "Comments Feed." These are Real Simple Syndication (RSS) feeds that allow you to either subscribe to the Strata-gee RSS feed directly to your feed reader, or in the alternative you can subscribe to have new posts or comments sent directly to your email. You may need to add a feed reader extension to your browser to access either of these approaches.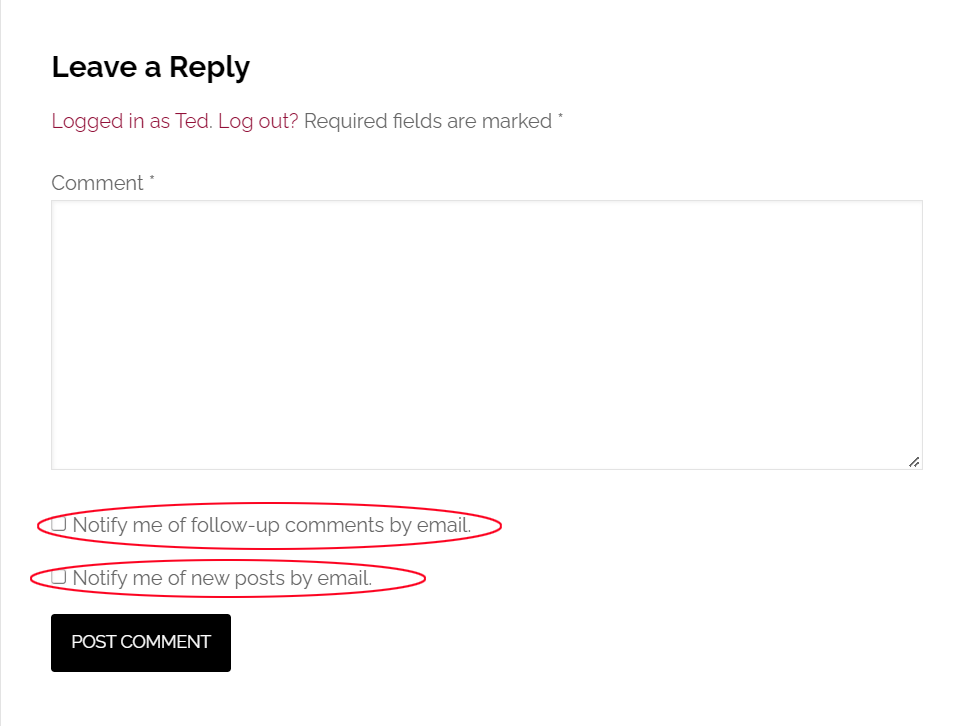 Alternatively, at the bottom of every article is a Comment section where you can contribute to that story. Underneath the box where you type in your comment (aka Leave a Reply), are two check boxes, "Notify me of follow-up comments by email," and "Notify me of new posts by email."
In the first case, click the check box and if any other comments are posted on the story you are commenting on, you will get an email notification informing you of that. But in the second case, click the check box next to "Notify me of new posts by email" and every time a new article is posted on Strata-gee.com you will be immediately notified by email. This is the fastest way to keep updated on new stories.
Searching for Solutions
TOP CONTENT CATEGORIES – Right under the Header section where you see the Strata-gee logo is the list of major categories of the content areas we cover. These include: "Latest Posts," "Other News," "Technology," "Strategy," "Tech Trends," "Statistics," and "Economic Data." You can click on any of these category titles and be taken to a compendium of all of our stories posted in that category.
The most popular categories are Latest News, Strategy, and Technology. But, and I may be biased here, I think they're all great! You can see a longer list of categories we cover in the "Categories" list in the sidebar on the right. You'll have to scroll down a little, it is positioned just above our list of Sponsors.
SEARCH – If you are looking for something more specific, say a specific topic or an article that you had read previously, the fastest way to find it is to enter keywords or any related text in the Search box to the right of the main site image in the area known as the Sidebar.
CONTACT US – Need to reach out to me directly? Or have some other question not answered here? It's easy, just go directly to the Contact Us page and I'll get back to you just as soon as possible.
That's it for now. Again, THANK YOU for stopping by…all Strata-gists are welcome!