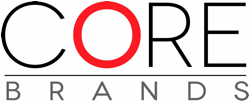 Last week, Strata-gee was the first in the industry to report the financial second quarter results for Nortek, Inc. and while the overall news had many positive points – the results for the now-separately reported AV group was quite negative, driving the overall company into a net loss of $46.2 million. Our story hit pretty big, and drew a lot of "eyeballs" from around the industry.
One set of eyeballs belonged to a VP for Core Brands – who reached out to us…
The Nortek financials last week really caught our eye as the company, for the first time ever, broke out the results of their AV group, which includes Core Brands. After seeing AV's revenues decline $24.4 million in 2013, the company reported that revenues had declined yet another $14 million in the first half this year.
Perhaps even more sobering, the AV group generated a net loss in the first half of this year of $12.8 million – more than double the $6.1 million they lost in the same period last year. Nortek was forced to take an $80.4 million write-down in their second quarter, based on the diminishing value of this division. After continued quarterly disappointments, this new information seemed to paint the picture of a dismal future for Nortek's AV division.
Core Brands' exciting future…
But shortly after our story ran, Joe Roberts, Vice President of Products and Marketing for Core Brands, reached out to us to clarify certain facts. Roberts also wanted us to know how Core Brands views the existing situation – and give us a sense of what they see as an exciting future. He started with the release of Nortek's financials.
"You know Nortek's business is so broad and large compared to our business," Roberts said. "We get involved with Nortek, but not really…I mean, we're very much a Core Brands business. We have our heads down doing a lot of work – I'm getting ready for CEDIA."
Intimating that the release of Nortek financial data – and the resulting kibitzing of Wall Street analysts – is just not a primary concern for them, Roberts added, "This type of stuff is just noise, to be honest with you. It doesn't affect our company very much."
Four steps forward, one step back – is progress…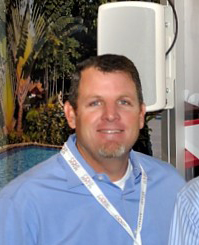 Roberts wanted us to know that, despite what we may conclude based on the Nortek financial news, Core Brands is making real progress. Admitting that the company still faces challenges, Roberts told us they've made headway that may not be externally perceived…but soon will be.
"We still have some integration issues," Roberts told us, referring to the process of consolidating or integrating the 12 companies under Core Brands. "It used to be that we made one step forward – then one step back. Now we're really doing four steps forward and one step back."
But what has not been made public – and what Roberts proposes is really more meaningful – has been the positive feedback from Core Brands dealers, which has dramatically improved. Over the last six months, Roberts told us, he has met with many Core Brands customers (dealers) – including all the buying groups that they participate in.
Going on the road to meet customers…
The company has been conducting road shows, showing new products (some privately) that have not been released or announced – and sharing their future product line roadmap. Roberts told us that they've been in "40 or 50 different cities" around the country giving information and getting a lot of feedback.
While challenges remain, Roberts said, the feedback from all of these dealer meetings has been consistent "and it's been positive." Some dealers, he acknowledged, have a "they'll believe it when I see it" posture – but Core Brands understands that and views it as a positive.
We asked Roberts – what about those alarming results announced by Nortek? What about the revenue declines? What about the Audio Group generating increasing losses? As is the case with any public company, Roberts is not able to reveal financial information to us that has not already been publicly disclosed.
A continued investment…
But then the Core Brands VP adroitly turned the discussion around by talking about how these results show the "continued investment" (i.e. profit losses) in AV group by the company.
"How do we thrive in this type of business," Roberts asked rhetorically. "How do we grow – is a little bit about what we're going to see at CEDIA." Adding later, "Our whole push – our entire push right now is at CEDIA."
Core Brands, Roberts told us, is ready to make a big splash at CEDIA Expo with an all-new booth…many new products…and – they believe – a new energy.
"So the answer to your question, 'How do you turn around a business as shown in these financials?' is through investment into these [new] products," Roberts said confidently. "We're bringing these brands back."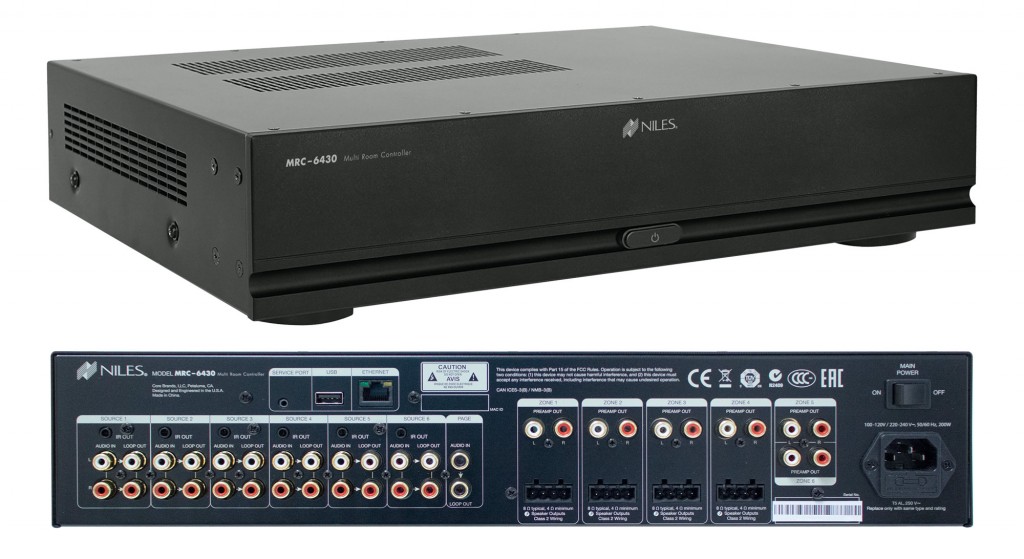 Crescendo is coming…
Roberts exclaimed "I love this," when we asked about the challenges of combining so many brands in a challenging economic environment. He has seen tremendous change at Core Brands…change that has progressed over the last couple of years. And where is this progress heading?
"The crescendo happens this September," Roberts promised.
We asked Roberts about some of the issues raised by Nortek's CEO Michael Clarke. Clarke, in a conference call with analysts, mentioned a couple of remaining challenges for the AV group. Specifically, he mentioned an issue with logistics and customer service – both areas he suggested needed further work.
But Roberts told us it was a mistake to assume that the AV group consisted solely of Core Brands. According to him, there are a couple of other groups included. But since the company chose not to provide a brand-by-brand definition of just what lines were lumped into the AV group as part of their disclosure, we just don't know for sure what other lines are included there.
Here's what Nortek did say in their Form 10-Q filing with the SEC:
During the second quarter of 2014, the Company changed the composition of its reporting segments to exclude the audio/video entities from the Technology Solutions segment due to the Chief Operating Decision Maker's decision to operate each of these entities separately and manage each as a standalone segment. As a result, the Company has restated prior period segment disclosures to conform to the new composition. The audio/video entities have been combined and not reported separately as they are individually not significant (the "AV segments"). These subsidiaries were principally acquired at various times from 2003 to 2011.

The AV segments include whole-house audio/video products, and home automation systems as well as certain accessories often used with these systems such as power conditioners and surge protectors. Whole-house audio/video products include, among other products, multi-room/multi-source controllers and amplifiers, architectural speakers, and control devices such as keypads, remote controls and volume controls. Home automation systems include software and hardware that facilitate the control of third-party residential subsystems such as home theater, whole-house audio, climate control, lighting, security and irrigation.
Core Brands in a 'good spot'…
Roberts said, without equivocation, "So there's several other businesses" included in the AV group. In fact, he tells us, "Again, I can't tell you the specifics, but Core Brands is actually in a pretty good spot right now."
We also asked Roberts about the departure of Sean Burke, president of the Technology Solutions segment, and whether this bode well…or ill…for Core Brands. He deflected the point, suggesting that Core Brands is fairly removed from the events taking place at the upper levels of Nortek headquarters.
Unleashing the beast…

We then asked Roberts for his thoughts on the impending launch, also at CEDIA Expo, of Origin Acoustics, a new venture from former Nortek executive and founder of SpeakerCraft, Jeremy Burkhardt . Again, Roberts took the high road, wishing Jeremy all the best and then he turned the conversation back to his main topic: CEDIA.
"The message is that we're gearing up for CEDIA," Roberts proclaimed. And the industry, he says, is going to see that their brands are "back." "SpeakerCraft is back…and it is back in the biggest way possible," Roberts enthused. "Niles is also back…our brands are back."
"We are unleashing the beast at CEDIA," Roberts teased. "There's something special we're doing [at CEDIA Expo] with SpeakerCraft."
Progress at Elan and Niles…
The VP also spoke at length about the new Niles Auriel controller, "a platform that's built for today." The feedback on this new system has been very positive, Roberts told us. And perhaps more importantly, in view of the latest financial disclosure, sales have been very good.
Roberts also noted a new ARM-based platform for their Elan brand – just getting ready to roll out at CEDIA. This new system, he tells us, can be configured to cover the entire spectrum from entry-level, simple install…all the way to the luxury mansion. Now we have a much broader platform for Elan.
Delighting customers…
At CEDIA Expo, Roberts tells us that Core Brands will have several new products, but significant launches especially from SpeakerCraft and Elan. He also tells us that the relationship between Core Brands and the individual brands will be clear.
The core philosophy of Core Brands is "delighting customers," Roberts told us. And this delight is delivered through exceptional service, innovative products, and best-in-class programs – all of which Roberts promised will be evident at CEDIA Expo.
Genuine enthusiasm? Or 'whistling in the dark?'…
Without knowing Joe Roberts personally, it is impossible to determine whether his enthusiasm is authentic, or whether he's just hoping for the best. But to us, it seemed genuine.
Yes, this could be an attempt by Core Brands to do some damage control, as the Nortek report was clearly damaging to the image of its AV group, which includes Core Brands. And this blast of negativity is coming at a difficult time – on the eve of a major trade show.
But people love a good comeback story. Dealers should get a good sense of whether or not that is what is happening at Core Brands at next month's CEDIA Expo.
For more information on Core Brands, see: www.corebrands.com.