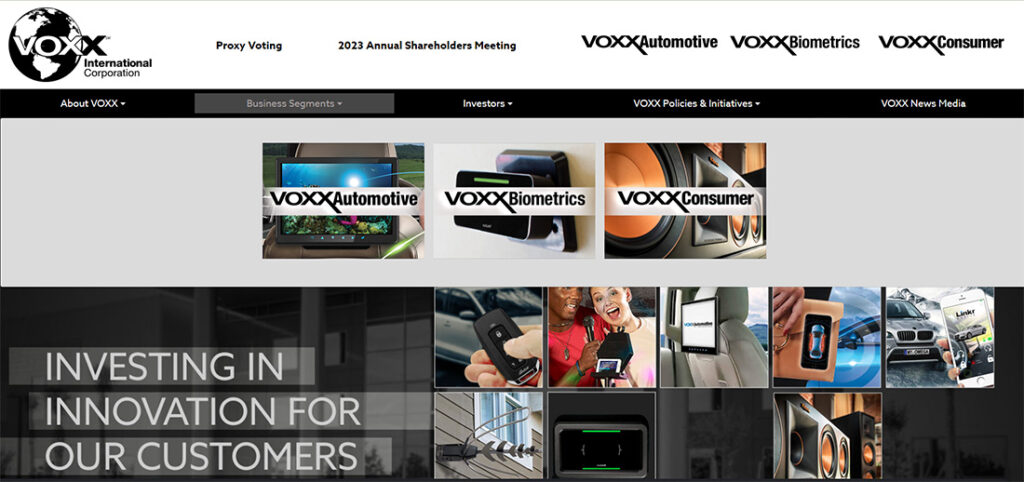 VOXX International Corporation (Voxx) (Nasdaq: VOXX) reported its financial results for the first quarter of fiscal year 2024 and the numbers were not pretty. The first quarter is the period ending on May 31, 2023, and overall net sales n the quarter dropped by -13.1%, with a net loss increase of 65%. The hardest hit segment was the company's Premium Audio Company division – home of brands like Onkyo, Pioneer, Integra, Elite, and more – which saw sales collapse by -32%.
Learn more about Voxx Intl's rough first quarter of fiscal 2024
There's no way around it, the Voxx report was rough. CEO Pat Lavelle didn't sugarcoat the situation, telling investment analysts on a conference call that the company expects the global softness to continue and that they are focusing on more workforce reductions and other cost reduction actions to try to achieve profitability on lower sales volume.
Lavelle said it straight, "…we are expecting a weak global economy throughout 2023. Our main focus is on returning Voxx to profitability."
Looking at the Q1 Fiscal 2024 Numbers
Voxx says that net sales in the quarter came in at $111.9 million, a drop of -$16.8 million or 13.1% lower than the net sales of $128.7 million in the same quarter last year. All three divisions – Automotive, Consumer Electronics, and Biometrics – showed declines. However, consumer electronics was the biggest loser in the quarter.
The Automotive segment reported net sales of $38.4 million as compared to $39.6 million in the first quarter of fiscal 2023. This was a decline of -$1.2 million or down -3.0%.
The Consumer Electronics segment saw Q1 sales of $73.3 million as compared to sales of $88.9 million in the same quarter last year. This was a decrease of -$15.6 million or -17.5%.
The Biometrics segment, its smallest division, booked sales of $0.1 million as compared with sales of $0.1 million in the same period last year.
Gross Margins Decline
In addition to the sales declines, the company reported that Gross Margins declined as well. Overall gross margin for the quarter this year came in at 24.6% as compared to a gross margin of 25.8% in the first quarter of fiscal 2023. That is a large 120 basis points or -1.2% decline. Here too, Consumer Electronics showed the biggest decline with gross margins coming in at 25.5% as compared to 27.4% in the same quarter last year. That is a nearly -2% gross margin compression.
Combining lower net sales with a lower gross margin puts tremendous pressure on profits and cash generation.
Net Loss Increased 64.5%
The only thing that could make this picture even worse is if costs increased. The good news is that the company was able to experience a modest reduction in Total Operating Expenses, which came in this quarter at $39.0 million versus $39.9 million in the first quarter of fiscal 2023. That $1.0 million decline means they cut their operating expenses by -2.4%…a good thing.
Net Loss attributable to VOXX is -$10.7 million, fully 64.5% worse than the net loss of -$6.5 million in the first quarter of last year. On a per-share basis, that works out to a net loss of -$0.45/share as opposed to the net loss last year of -$0.27/share.
The long-term opportunity for VOXX remains compelling, our market share is strong and we have several new innovations on the horizon. Our primary obstacle near-term is the global economy as it continues to impact consumer spending and our customers. The worldwide retail environment in particular is tough, and our Automotive business continues to be impacted by inconsistent customer production, though supply chain conditions have improved. Perhaps the biggest impact to our retail business is the ongoing consumer pivot from durables to more travel and luxury-oriented goods, and we are making adjustments as a result.

Pat Lavelle, VOXX Intl Chief Executive Officer
Premium Audio Company Hit the Hardest
What is interesting in this report, despite the fact that management has continually expressed optimism quarter after quarter that their expansion into the Premium Audio Company business was always on the verge of exploding into a primary driver of their growth – in this report, we find it is the worst performing segment. While the company ties this underperformance to changes in the consumer market, it has continually oversold what the division was poised to do – saying things like the improving supply chain would expand production of AV receivers that dealers were supposedly hungry to buy…and the company would be expanding distribution around the world. But that's not exactly what's happening.
As I am sure you recall, Voxx acquired Onkyo Home Entertainment Corporation from the now-bankrupt original company in Osaka, Japan that included the Onkyo and Integra brands as well as assuming the license to sell Pioneer and Pioneer Elite brands. This acquisition was done in partnership with Sharp Corporation, with Voxx owning the lion's share of the joint venture (77.2%) and providing distribution, sales, and marketing; with Sharp owning a minority share (22.8%), and providing all of the manufacturing.
Domestic Sales of Onkyo & Pioneer Products Declined $4 Million in the Quarter
Interestingly, in a Form 10-Q filing with the Securities and Exchange Commission (SEC) on its quarterly results, Voxx reported that it had experienced a decrease in the "domestic sales of its Onkyo and Pioneer related products of approximately $4 [million] as a result of decreased consumer spending, as well as due to an increase in competition related to these products."
But so far, these rocket-launching promises have failed to produce improving numbers. The company revealed in its quarterly earnings report that Premium Audio – the segment that includes Onko and Pioneer – booked sales of $47.6 million as compared to $69.9 million in the same quarter the prior year. That is a decline of a substantial -$22.3 million or -32%.
So think about that for a moment – the company's overall net sales declined -13.1%…Consumer Electronics sales declined a more substantial -17.5%…and Premium Audio sales declined -32%. Says the company: "The decline in Premium Audio product sales was across the majority of categories both domestically and internationally due to slowing of economies and a decrease in consumer spending."
Voxx Turns Its Focus on Attempting to Return to Profitability
As a result of all of this, Voxx says it will focus on fighting to get back to profitability. To do so, the company plans further headcount reductions, as well as other non-specified actions to reduce their costs. They still point to expanding distribution and new models as other efforts to bend the curve to becoming profitable again.
We anticipate continued global softness and are in the process of realigning our operations, reducing our workforce and bringing down overhead to be profitable on lower sales volumes. New products and expanded distribution within our Consumer segment, and new vehicle models coming online in our Automotive segment should help offset some of the weakness, but we are expecting a weak global economy throughout 2023. Our main focus is on returning VOXX to profitability."

Lavelle
'I Can Tell You, Voxx is Not Alone'
On a conference call with analysts, Lavelle added a little more detail on why consumer demand may be declining: "Our business continues to be impacted by changing consumer patterns, higher interest rates, all-time high credit card debt, and continued production issues at our OEM customers."
Then, perhaps thinking better of it, Lavelle quickly added, "And I can tell you VOXX is not alone. Our peers are facing the same issues we are. We are not losing market share."
Premium Audio '…Has Been Hit Hard'
Voxx's CEO also offered analysts some more detail on just what is happening in Premium Audio…which he admits "has been hit hard." This is not, he would tell analysts, just because of the economy or retailers becoming more conservative. Rather, he noted a big uptick in Premium Audio sales during the pandemic as people were staying home and buying goods for their homes.
"Now, we're seeing the opposite as discretionary income is being spent on travel, restaurants, and other services," Lavelle told analysts.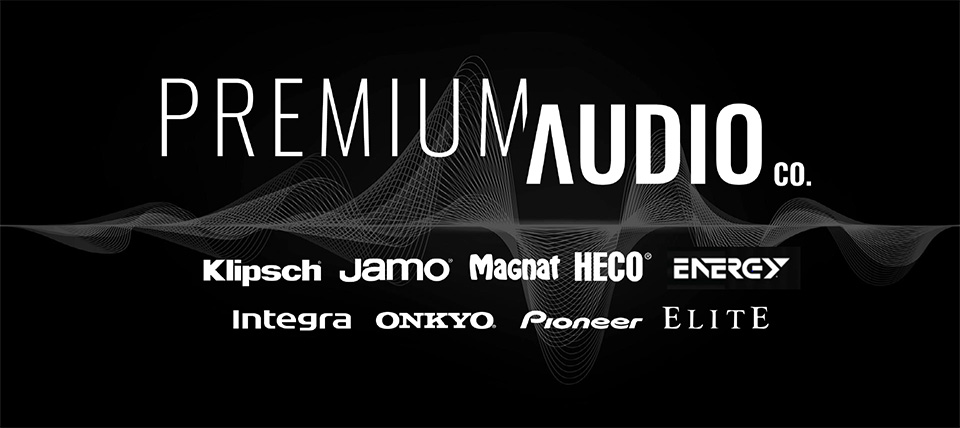 They Have A Ways to Go; Stock Loses Almost 25% of Its Value in Two Trading Days
At the end of the day, however, the company says they have a ways to go to get out of this negative environment. Voxx expects the current slowdown in global consumer markets to last through the rest of 2023 and even into 2024.
What did investors think about all of these disappointing results from Voxx? The value of Voxx stock closed on Tuesday at $9.54 per share, down -15.87% from the close yesterday of $11.34. Interestingly, Voxx stock dropped yesterday as well, as that $11.34 was down -10.38% from last Friday's close.
That means that in two trading days, Voxx stock lost nearly 25% of its value.
Learn more about Voxx International by visiting voxxintl.com.