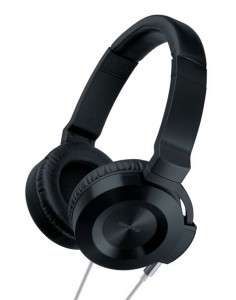 Onkyo has finally jumped on the headphone bandwagon, although they are about the last major audio component brand to do so. The company will formally launch its new headphone line at the International CES opening Tuesday in Las Vegas, NV.
As we had reported previously, Onkyo had hinted it would be moving in this direction at last year's CES.
Is the Onkyo headphone line too late to the game? Or is it better late than never?
Although Onkyo's marketing department calls the company "a trailblazing force" in the industry, in this category, they are traveling down the now heavily trodden path, behind many of their competitors. Most notably, Denon entered the category last year with a significant launch – our announcement of that event became one of our biggest stories of the year on www.strata-GEE.com. Yamaha also launched a headphone line-up last year that continues to draw a lot of interest with consumers.
Coming this late to the game may actually be an advantage to the company, as they are able to see what is or isn't working for other brands. The headphone segment was targeted by the CEA well over a year ago as one of the industry's hottest growth areas. Since then, more and more products have appeared from major brands, including several well-regarded initiatives from several loudspeaker manufacturers.
A new meaning to "lifestyle" products…

Also, many new brands have launched in the category, staking a claim, and – literally creating a new segment of lifestyle products, coveted by consumers as much for their cosmetic appeal (and artist affiliation) as for their sound quality. Really launched by Monster in combination with Beats by Dr. Dre – the category has become crowded with artist and designer oriented products. Some newcomers, such as Skullcandy, have become relatively prominent players in the category.
We have waited anxiously and watched closely to see how Onkyo would address the category – especially in the wake of their business venture with partner Gibson Guitar who now is a significant shareholder of Onkyo Corp. as well as majority owner of Onkyo USA – Onkyo's U.S. operations.
Onkyo's headphones coming two-by-two…
Onkyo's announcement (and so far, all we've seen is their announcement – we've not evaluated any actual products yet), noted that the company is launching a four-model line of headphones – two that will be available immediately – followed by another two arriving over the "coming months." The first two models are both closed-back, on-ear models with a distinctive look – the ES-HF300 and the ES-FC300.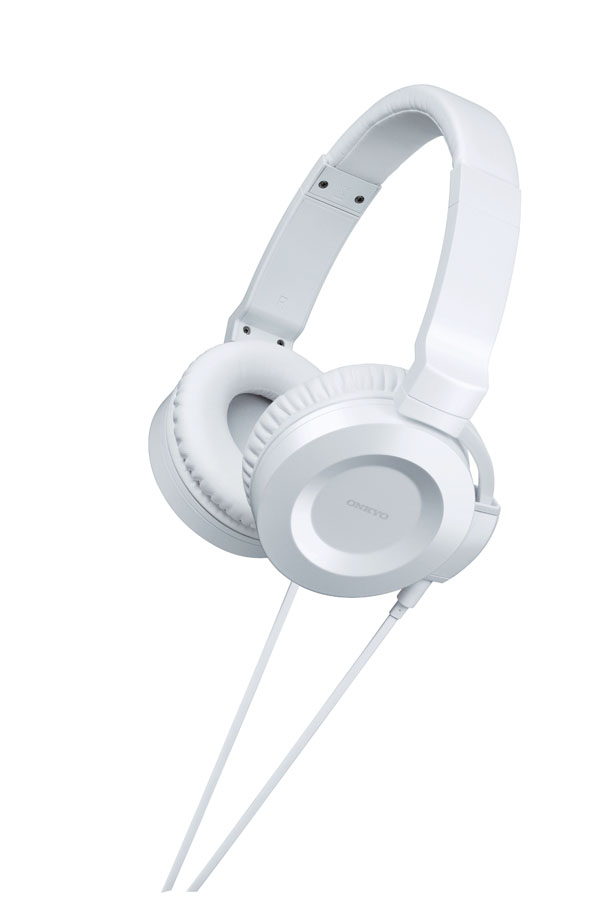 According to Onkyo's materials, their headphones will bring "component-quality sound" to listeners. The company also says it spent considerable time and resources tuning these headphones to deliver that component-quality.
Why you should watch what Onkyo does in headphones…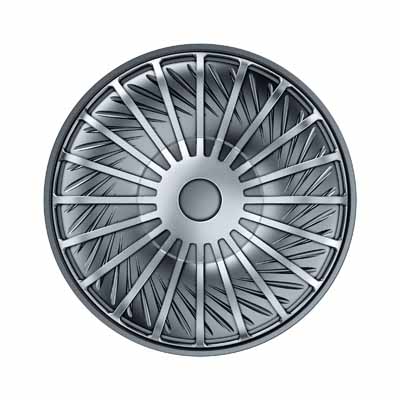 Surprisingly, there is not a lot of detail on any exclusive or proprietary technology in the Onkyo headphone designs. We would have expected a more robust technology portfolio for a couple of reasons: First, Onkyo is clearly a step-up electronics brand over other competitors, a position they earned through exceptional engineering and smart design; and Second, Onkyo has incredible speaker and transducer engineering muscle thanks to the fact that the company was founded by a transducer designer and has historically been a global superpower in the OEM speaker market – a fact little known here in the U.S.
However, the company says that their headphones do incorporate an all-new titanium driver design. The headphones also come with detachable cables "to economically resolve user mishaps." Strangely, they don't mention that detachable cables offer an opportunity for a performance upgrade as well – by allowing the use of heavier duty-better designed cables.
Floating driver-housing design…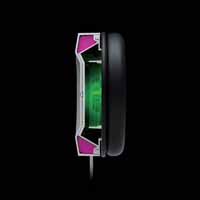 Still, Onkyo has brought what appears to be a respectable offering to the table. The design is contemporary minimalist with clean lines solid "colors" of all black or all white. The design is so minimalist that the company dropped one of the "hanger" arms which makes the headphones' circular driver housing look like its floating disconnected from the headband when looked at from the front.
Both of the initial models are a foldable, take-with-you design. And, as mentioned earlier, both feature the new 40mm wide-range titanium driver for the mids and highs. Both designs also include a ported bass "sub-chamber" that enhances the depth and muscularity of the low frequencies.
Of cables and connectors…

The design of the driver housing, Onkyo says, is designed to mimic the design of the volume control on their A/V products. The housing is also constructed of rigid aluminum for better performance.
The ES-HF300 is available in black and shipped with a 6N oxygen-free copper cable in a clear elastomer and finished in a gold-plated mini-stereo mini plug on one end-  and gold-plated MMCX connectors at the driver end. Onkyo says the ES-HF300 will ship in the first quarter of this year with a MSRP of $179.
The ES-FC300 is available in three finishes: black with a red cable, white with a white cable, and violet with a violet cable. The cable for the FC300 is a flattened cable that is designed to stay tangle-free more for convenience than for performance. However, the company plans on offering the cables separately, so users can buy both and choose which to use based on the situation. The FC300 will also be available in the first quarter of this year with a MSRP of $149.
First on, then in…
Onkyo says that it will be adding two in-ear models with aluminum construction and differentiating features similar to those of the ES-HF300 and ES-FC300.The in-ear models, IE-HF300 and IE-FC300 will have MSRPs of $129 and $99.
And the company says it will soon add a headphone equalizer app for smartphones and tablets that – when partnered with an Onkyo headphone – will offer enhanced control options for users.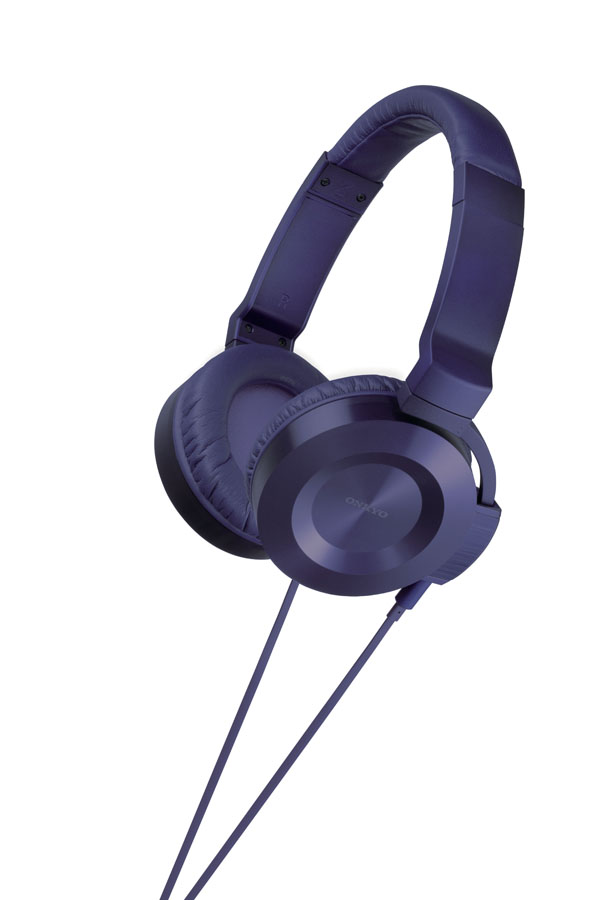 Did we get radically skunked?…
We spoke with an Onkyo representative to discuss some of our initial observations about this new line of headphones. In a nutshell, while we are intrigued by this line…truthfully, we had expected a little more. At last year's CES, we were told about a "skunk works" project, headquartered Hong Kong and staffed with different engineers than the company's usual design team.
They wouldn't say much, adding an air of mystery. All that Gibson Guitar CEO Henry Juszkiewiec would say was that this skunk works first product would be headphones and that this team would produce "innovative new ideas that are radical."
This was an intriguing proposition and led us to have high expectations for whatever this clandestine skunkworks group would come up with. And the line being announced now – while interesting – didn't appear to be particularly radical.
"This isn't the skunk work's products," the Onkyo representative told us.
Ah…that explains everything. And, it keeps us watching for yet more to come from Onkyo in the headphone category.
For more details on Onkyo headphones and other products, see: www.onkyousa.com.