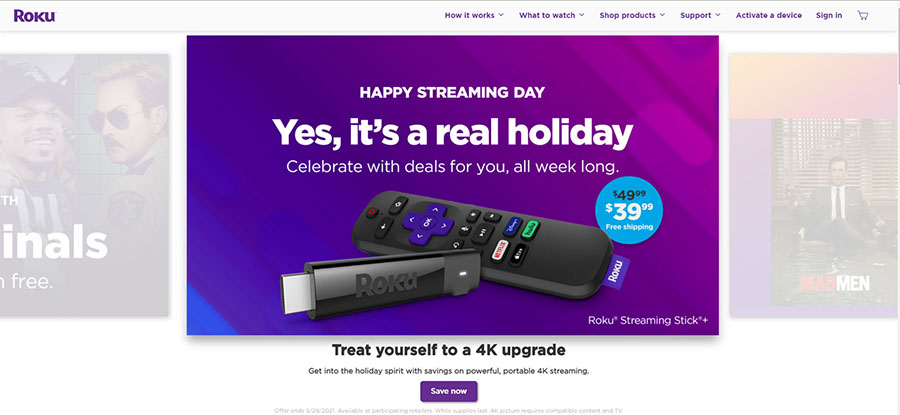 Broad Implications of Roku, Inc. v. Universal Electronics, Inc.
The U.S. International Trade Commission (ITC) has launched a massive investigation into a wide range of televisions, remote controls, and other components that is sure to rattle a few cages around the industry. The investigation is the result of a patent infringement action taken by Roku, Inc. (Roku) against Universal Electronics, Inc. (UEI) and a long list of UEI customers and associates back in April. At the same time that Roku filed their lawsuit in a California District Court, they also filed a complaint with the ITC alleging Section 337 violations ("unfair imports") by the same long list of prominent players in electronics.
See more on the Roku / ITC investigation
Roku alleges in their litigation and ITC complaint that UEI, one of the industry's largest remote control manufacturers, has infringed on two critical patents in products it makes. And that infringement extends to remotes that they make for many other companies as well – many of whom are also named in their litigation in the California District Court.
The complaint had been filed with the ITC at the same time as the district court litigation in mid-April and the Commission has this month decided to take the case up – launching what is sure to be a massive investigation into the matter. As in the district court case, the same long list of patent infringers are identified for investigation as well.
Lots of Players in This Game
Named in the ITC investigation and the district court lawsuit are the following companies:
Universal Electronics, Inc., Scottsdale, AZ
Gemstar Technology (Qinzhou) Co. Ltd., Qinzhou, China
Gemstar Technology (Yangzhou) co. Ltd., Yanzhou, China
C.G. Development Ltd., Kowloon, Hong Kong
Universal Electronics BV, Netherlands
UEI Brasil Controles Remotos Ltda., Manaus, Brazil
CG Mexico Remote Controls, S. de R.L. de C.V. of Nuevo Leon, Mexico
LG Electronics Inc., Seoul, Korea
LG Electronics USA, Inc., Englewood Cliffs, NJ
Samsung Electronics Co., Ltd., Suwon-si, Korea
Samsung Electronics America, Inc., Ridgefield Park, NJ
Charter Communications, Inc., Stamford, CT
Charter Communications Operating, LLC, St. Louis, MO
Spectrum Management Holding Company, LLC, Stamford, CT
Altice USA, Inc., Long Island City, NY
Cablevision Systems Corp., Bethpage, NY
Cequel Communications, LLC d/b/a Suddenlink Communications, Long Island City, NY
Wideopenwest, Inc., Englewood, CO
Did UEI Violate Section 337 of the Tariff Act of 1930?
In the case of the ITC investigation, Roku has asserted violations of section 337 of the Tariff Act of 1930. The Roku complaint, according to the ITC, pertains to "the importation into the United States and sale of certain televisions, remote controls, and components thereof that infringe patents asserted by the complainant." Roku is asking the ITC issue "a limited exclusion order" as well as "cease and desist orders."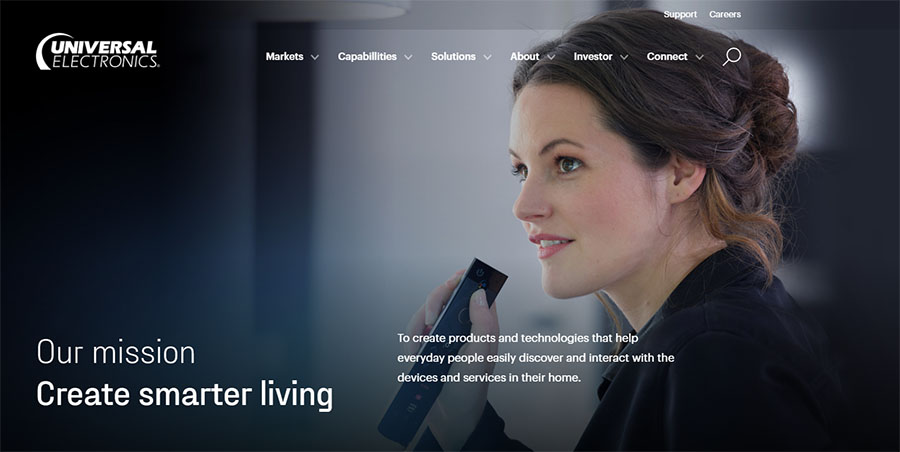 As of now, the ITC has made no ruling on the merits of the complaint, but will launch an investigation by an administrative law judge. This judge will schedule an evidentiary hearing and make an initial determination as to whether there is in fact such a 337 violation. After further review, he will make a final determination and institute the proper remedial orders.
Roku Claims UEI and Their Customers are Infringing on Two Key Patents
At the heart of this matter is the claim by Roku that UEI has infringed on two key patents: U.S. Patent Nos. 8,378,875 (the '875 patent) and 7,388,511 (the '511 patent). The '875 patent was issued on February 19, 2013 and is titled "Method of Programming a Universal Remote Control." The '511 patent was issued on June 17, 2008 and is titled "System for Remote Control of Identical Devices."
Roku demands, among other things, a permanent injunction against UEI for any further infringement, compensatory damages, an award of UEI's profits from the infringing products, and an award of attorney's fees as well as other litigation costs and expenses.
Not the First Time These Two Have Danced Together to This Tune
This is not the first time Roku and UEI have done this dance. Just last year, UEI filed a patent infringement lawsuit against Roku on behalf of five separate patents they claimed Roku infringed. That case was stayed – essentially put on hold – until a…you guessed it…decision is rendered by the U. S. International Trade Commission in the matter. You see, UEI filed a complaint with the ITC as well.
A coincidence? I think not. Most likely, the outcome of all of this will be a cross-licensing agreement between the two parties. Of course, that depends on just what the ITC rules.
Learn more about Roku and its line of products by visiting: roku.com.
See more on UEI at: uei.com.