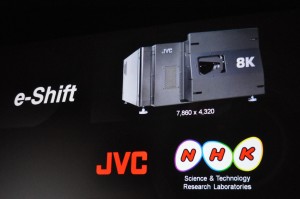 Japan's public broadcaster, Nippon Hoso Kyokai (NHK) announced today that it has successfully completed the test of a long-range terrestrial broadcast of a high quality 8K video signal – a system that they call Super Hi-Vision. The news is seen as significant, as previous tests had only achieved reliable broadcasting over much shorter distances.
See more on NHK's announcement & why many tech executives are watching this closely…
Back in 2012, we reported on the creation of a business coalition in Japan that was working to develop what was then called Ultra HDTV – an 8K resolution standard that would effectively leapfrog the then supposed successor to HDTV here in the U.S. – what was generally referred to here as 4K x 2K. Eventually, the CEA chose to label the 4K resolution as Ultra HDTV and Japan began calling 8K Super-Hi-Vision.
Japan broadcasters, in conjunction with consumer electronics television manufacturers worked cooperatively to develop and test this higher resolution broadcast system. We also noted that the consortium was even petitioning the appropriate worldwide technical standards organizations to have their system selected as the standard…and thereby mandated for usage around the world.
A real challenge…
Broadcasting high-definition digital signals is challenging due to the amount of data has to be moved through the system to transmit these very high-resolution images. As the U.S. moved from an analog NTSC standard to the digital ATSC standard, broadcasters were forced to invest in all new broadcasting gear – a significant challenge to the adoption of HDTV.
As the industry here in the U.S. focuses on stimulating adoption of the Ultra HDTV 4K televisions – many in the industry have pointed out that there is no Ultra HDTV content…let alone broadcasts. We are likely years away from any significant adoption of the 4K Ultra HDTV standard and are only now testing 4K broadcasting.
Adopting a higher standard…
But Japan is moving forward with a higher resolution standard. NHK's Science & Technology Research Laboratories began conducting the broadcast tests at their facility in Hitoyoshi, Kumamoto Prefecture in Southern Japan.
Initial tests in 2012 achieved successful terrestrial transmissions over a distance of around 4.2km or about 2.6 miles. It was clear that, for the system to succeed, it needed to be able to achieve longer runs.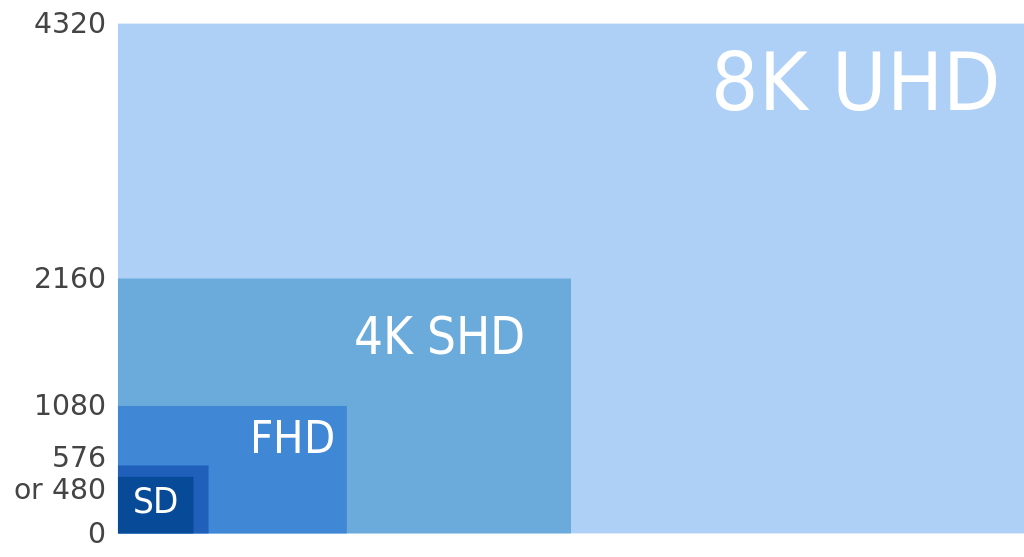 More than 6 times farther…
Now, NHK says its latest test has succeeded in transmitting an 8K Ultra High-Definition TV signal to a receiving station a much more impressive 27 kilometers away, about 17 miles, on a single UHF channel.
"The success of this experiment is a big step forward toward the realization of 8K Super Hi-Vision terrestrial broadcasting," NHK Labs researcher Tomohiro Saito said in a prepared statement. "We're now working on overcoming one challenge at a time to implement it."
Building an 8K library…
Developing and implementing a functional 8K Ultra HDTV broadcast system has been the consortium's primary goal…but not its only goal. NHK has also been recording sports and other events in 8K to begin the process of building a library of content in the new standard.
Japan's 8K Ultra High-Definition TV system, or Super Hi-Vision, has a resolution of 7,680 x 4,320 or the equivalent of a 32-megapixel photo. This resolution is 4 times higher than the U.S.'s 4K Ultra HDTV, and 16 times higher than standard High-Definition TV. Super Hi-Vision also features a 22.2-channel surround sound system.
According to estimates by the Consumer Electronics Association, about 500,000 Ultra High-Definition TVs (4K) are expected be sold in the U.S. this year.