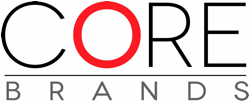 Core Brands, a division of Nortek, Inc., has announced a couple of key appointments this week as it continues its restructuring in the wake of its creation late last year putting 10 separate companies under the Core Brands umbrella. The company has worked rapidly to restructure their organization and this announcement serves as part of that effort.
Joining Core Brands are Mitch Witten – most recently with Monster – and Nanci Bergman – most recently with Soul Electronics (part of Signeo).
See more on these key Core Brands appointments…
Mitch Witten is a long-time, well-known industry executive with a career that included stints at: dbx, Infinity (Harman), Pioneer, Netstreams, Sonance, Kaleidascape, 1 Bear (his consulting company), and most recently, Monster Products, Inc. From 2009 to now, Witten was a prominent executive at Monster – in charge of its audio and wireless product development.
In his new role at Core Brands, Witten will serve as "brand manager" for Niles and Sunfire. This is a newly created position at the company. The brand manager will be charged with ensuring consistency across product planning and development, which is now coming from more centralized resources.
Witten to Weisenberg…
Witten will report directly to the audio segment director Mark Weisenberg who moved into this role when Sunfire was incorporated into Core Brands.
"The Niles and Sunfire brands are iconic to both custom installation dealers and consumers," Weisenberg said in a prepared statement, "and now these great brands have a uniquely qualified brand steward who can ensure that they remain iconic for years to come. Mitch brings more than 20 years of strategic industry experience to our team and this experience is going to immediately benefit our many loyal dealers and consumers who expect the very best in innovation, performance, and value from Niles and Sunfire products."
Bergman to oversee retail/Internet sales expansion…
Core Brands also announced tat Nanci Bergman would be joining the organization as director of retail and Internet sales. In this role, Bergman will be responsible overseeing business development and "spurring growth for the group's 10 brands in the retail sector."
Bergman has a little more unique background. While she certainly has spent the bulk of her career in consumer electronics, most of it has been in the battery segment. Bergman started her career in 1998 as a mechanical design engineer at Sanyo Energy, where she stayed in various roles until 2003 when she left after a stint as Sanyo's Western Regional Sales Manager.
Bergman's battery background…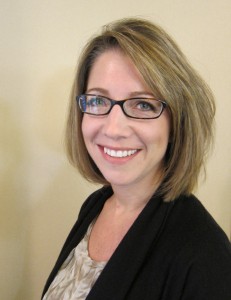 From 2004 until 2008, Bergman worked in sales with Uniross Battery Corp. After Uniross, Bergman worked at Ampergen, another battery supplier. From Ampergen, Bergman joined PowerGenix, where she was Vice President of Sales.
Bergman left PowerGenix in 2011 to join Soul Electronics (Signeo) where she was Vice President of Sales. According to Core Brands, Bergman is credited with expanding the company's Soul by Ludacris brand of headphones into more than 7,800 North American retail outlets – in one year.
Bergman will report directly to Dave Keller, senior vice president of sales, Core Brands.
"Nanci is an important addition to the Core Brands team, and we are happy to welcome her aboard," said Dave Keller in a prepared statement. "Over the course of her career, she has cultivated a vast knowledge of the retail channel while establishing solid relationships with the major retailers and industry buying groups. Both of these factors will be instrumental in helping us significantly expand our footprint in the retail sector."
Engineering a new future…
Bergman has an engineering degree from Washington State University. She will be based out of the company's Petaluma, CA office.
Core Brands is the relatively new division of Nortek Technology Solutions Segment…which is a segment of Nortek, Inc. Core Brands is the company created out of the consolidation of: Aton, BlueBolt, Elan, Furman, Niles, Panamax, Proficient, SpeakerCraft, Sunfire, and Xantech.
HEY: Want to see more stories like this one on Nortek and Core Brands? Click on "Nortek" in the Tag Cloud in the sidebar on the right…or enter "Core Brands" or "Nortek" in the Search Box on the menu bar at the top of the page.
Learn more about Core Brands at: www.corebrands.com.
Learn more about Nortek at: www.nortek-inc.com.