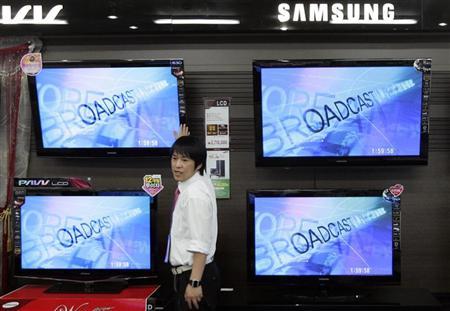 <February 15, 2012> Samsung Electronics Co. surprised many in the industry today when it revealed that it is considering spinning-off its LCD flat-panel television business which is losing money amid a worldwide slowdown in consumer demand according to a report by Reuters. The company says letting the LCD business go will allow it to focus on what it believes will be the next wave in television technology – OLED which it hopes will stimulate consumer demand …and company profits.
A separate report by the Bloomberg News Service reported that Samsung is also considering merging the division into Samsung Mobile Display – a venture set up by both Samsung Electronics Co and Samsung SDI Co. to make organic light-emitting diode (OLED) panels.
Ironic predicament…
Whichever path the company chooses, these reports are emerging because the stock market asked the company to put out a statement to address many rumors swirling around the company. While the company complied with the stock market's request, they clearly have not decided which way they intend to go.
Some in the industry would find Samsung's predicament ironic. As one of the industry's most aggressive marketers of LCD flat-panel TVs around the world, Samsung succeeded in taking the dominant market share position. However, some suggest that in so doing, Samsung is responsible for creating an electronics industry "arms" race driving industry production levels to create a glut of inventory…and the forcing extremely price levels that resulted in major losses amongst virtually all TV manufacturers.
That's trillion with a "t"…
Samsung's LCD operation has been estimated to have lost 1 trillion won ($890 million) on sales of 23 trillion won ($20.5 billion) last year. Samsung's Korean competitor, LG Display Co., has also been losing money in its TV division for the last five consecutive fiscal quarters.
And has been widely reported, the Japanese TV manufacturers are also reporting dramatic losses. With their fiscal year about to wrap up next month, Panasonic Corp. says it expects to lose 780 billion yen ($9.9 billion), Sony Corp. says it expects to lose 220 billion yen ($2.8 billion), and Sharp Corp. says it will likely lose 290 billion yen ($3.7 billion).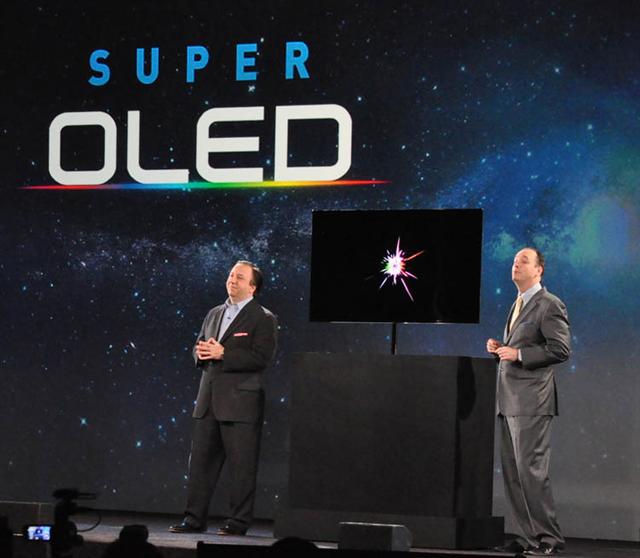 Red ink…
That is a lot of collective red ink. Multiple reports in Japan indicate that the deteriorating television market is viewed as so severe, that some major Japanese brands are considering exiting a business that was once central to their brand image.
Says Reuters in what some may consider an understatement, the surprise announcement from Samsung "…underscores the severe market conditions that the LCD industry is facing."
Seeing logic…
Still some analysts see the logic of Samsung's thinking.
"A spin-off will allow Samsung to focus more on OLED and also broaden its LCD customer base to companies that have shunned Samsung due to the fact that they are in direct competition with it in finished products such as televisions and computers," said Seo Won-seok, an analyst at Korea Investment & Securities.
"The logic of combining LCD and OLED business is quite persuasive," Anh Seong Ho, an analyst at Seoul-based Hanwha said in a report today. "Samsung's leadership in growing the OLED market will significantly be boosted."
OLED leader…
Industry market researcher DisplaySearch estimates that the OLED market will grow from $4 billion in 2011 to more than $20 billion by 2018. Currently employed predominantly in mobile devices such as smartphones and tablet computers, OLED  was  shown in larger-scale TVs at last month's Consumer Electronics Show by both Samsung and rival LG.
The news from Samsung was well received by investors in Korea as shares in Samsung rose 5.1 percent to close at 1,135,000 won.