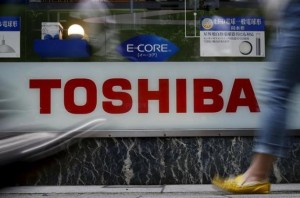 On Monday, Toshiba released their twice-delayed final financial data for the last fiscal year (ended March 2015) in what it undoubtedly hoped would be the first step to turning the page from a scandal-racked year. But forces out of their control conspire to keep them in the hot seat – with a regulatory agency threatening large fines and a major shareholder demanding the company sue its former executives.
It looks like Toshiba's troubles will continue…
After more than a century in business, Japanese technology powerhouse Toshiba, once one of the most respected businesses in Japan, finds it can not seem to shake off one of the worst accounting scandals in Japan's history. First reported earlier this year, Toshiba launched an internal investigation in to "possible accounting problems." This investigation ultimately expanded and resulted in the company having to take a charge against earnings, as it was found to have falsified its profits over a period of several years.
One of the biggest problems was the company had not been able to close the books for the most recent fiscal year. Now, it has completed that process and announced its final results.
A Big Charge Brings a Big Loss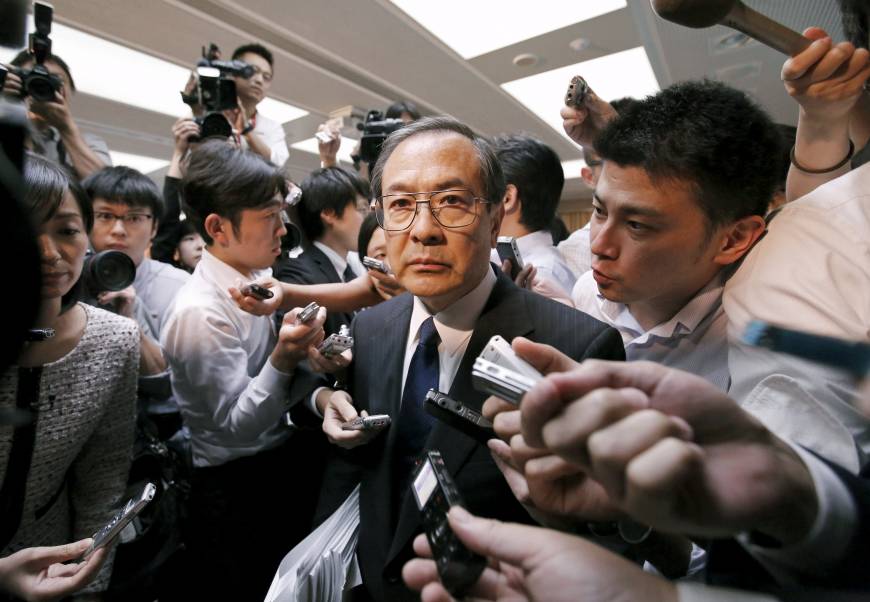 Toshiba lost ¥37.8 billion ($318 million)  in the last fiscal year. At one time, the company had forecast a profit of ¥120 billion for the fiscal year, but this forecast was scrapped as news of the accounting scandal emerged. The company will take a ¥155 billion ($1.3 billion) charge against earnings to adjust for misstated profits back to fiscal 2008 (ending March 2009).
The news seemed to initially convince investors that the company had possibly hit bottom, with nowhere to go but up. The company saw its stock increase 1.8% following the announcement; however, its stock is still down 30% for the year.
New Managers and Outside Directors
In the wake of the scandal, the company's president and seven top executives resigned in disgrace. The company has implemented several changes to improve corporate governance, and will hold a special shareholders meeting on September 30 to ratify a new management team.
In a radical restructuring of the board of directors, 7 of the 11 board members will be from outside the company. The company also announced on Monday that former Shiseido president Shinzo Maeda will take over as chairman of the board of directors.
"Toshiba is still facing a number of daunting issues, such as what to do with its unprofitable PC and TV businesses," Hiroyasu Nishikawa, a senior analyst with IwaiCosmo Securities Co. told Reuters. Nishikawa added the company's woes will continue as several shareholder lawsuits have been filed.
Shareholder Wants Current & Former Executives Sued
According to a report by the Japan Times, one shareholder has sent the company a demand that it file a ¥1 billion damages suit against 28 current and former executives for "ruining the firm's credibility by turning a blind eye to widespread mis-accounting." If the company fails to take action, he is threatening to do so himself in conjunction with an Osaka-based shareholders rights law firm. Toshiba had no comment on this situation.
New President Masashi Muromachi said the company is planning a major restructuring, the details of which will be announced by the end of this year. Everything apparently is on the table, including plans that has previously been underway by the former management.
"We welcome these moves as a first step toward restoring market confidence," Masaya Yamasaki with Nomura, said in a report to investors this week. "Toshiba needs to step up structural reforms aimed at improving earnings."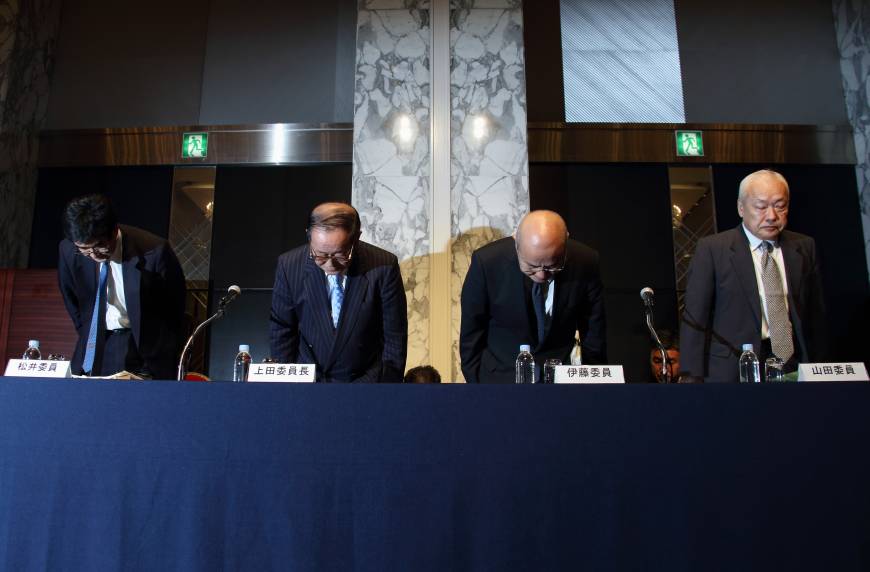 More Challenges are Yet to Emerge
But the company is facing more challenges yet to emerge. In addition to the individual shareholder who is threatening to sue, the Japan Times says that another group of lawyers are planning to file a "group damages lawsuit," or what is known here in the U.S. as a class-action lawsuit, against the company.
Not only that, but the company is expecting a major investigation by Japan's Financial Services Agency at the direction of the Securities and Surveillance Exchange Commission. The likely result of this investigation by Japan's top securities regulators will be a fine – perhaps a significant fine of material impact.
Criminal Penalties
Perhaps even more troubling than that, members of the Japanese government are making public statements about Toshiba, saying that "criminal penalties should not be ruled out." Some are saying that this scandal is well beyond just accounting irregularities…it is outright manipulation.
Should a criminal investigation be launched, the lives of Toshiba's executives will be tremendously complicated. In another big scandal in Japan involving the Olympus Corp., seven of their top executives – including the company's former president – were arrested and charged with criminal wrongdoing.