Toshiba Corp. announced late yesterday that it has decided to exit the TV business in all export markets, including North America. The move shocked some, but those who follow the trends in the TV business were not surprised at all as Japanese manufacturers have struggled to maintain viability in a low profitability category with declining demand.
See more on Toshiba's industry reshaping decision…
At one time, Toshiba was a leading brand in the U.S. market, but found it increasingly difficult to keep up with competitors as over-production flooded markets causing increased competition, depressed margins – and to cap it off, consumer demand declined anyway. All Japanese manufacturers have struggled with their TV divisions for years, Toshiba is clearly not alone with its problems.
As a result, the company is withdrawing from the business in all overseas markets. Toshiba said it will cut licensing deals with third party companies who will make and sell their products under the Toshiba brand name.
Compal takes over Toshiba's North American business…
In North America, the company has closed a deal to license its brand with Compal Electronics, a Taiwanese company. Compal, according to a report by the Nikkei, will take over all aspects including design, manufacture and sales. And they will, of course, pay a licensing fee to Toshiba.
Toshiba is also negotiating similar licensing deals with interested companies both in Europe and Asia. According to the report, they hope to have all deals finalized by April – the launch of a new, leaner and meaner, fiscal year.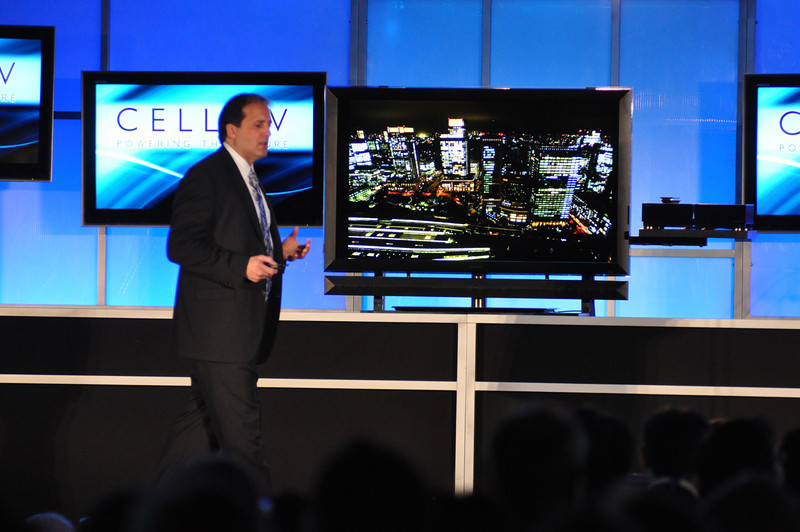 Toshiba keeps Japan…
Interestingly, Toshiba will retain their television business in Japan, where it is said to be more successful selling more upscale 4K Ultra HD sets. Consequently, their business is more profitable in the local domestic market.
Like many of their prime competitors in Japan, Toshiba has been losing money in their TV division for years. Now, the top line is suffering as well – the company reported a substantial 15% decline in revenues for the first nine months of its fiscal year (Apr – Dec), coming in at $1.3 billion. An analysis of their business showed that the bulk of their losses were attributable to overseas markets…which represent 75% of their sales.
Toshiba has said by dropping their overseas TV business, their group operating profit will grow to ¥450 billion in fiscal 2016 – well over the ¥330 billion for fiscal 2014.