10 New Investigations into Allegations of Improprieties, Including at U.S. Subsidiary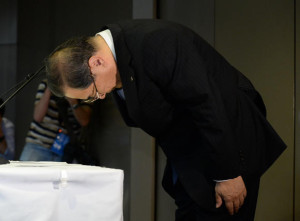 Just when you thought things couldn't get worse for the aging Japanese industrial giant, Toshiba Corp. again stunned the financial community in Japan – forced to postpone their already delayed financial reports which were expected at the end of August. The company said it was forced to delay the report in the face of ten whistleblowers who have come forward alleging more company misdeeds. The company has launched ten new investigations, including one at a U.S. subsidiary.
See more on this shocking development from the already damaged company…
It has been a tough year for Toshiba. The first hint of trouble came in April, after what was supposed to be the close of their fiscal year when the company announced it was launching an investigation into possible accounting irregularities. Because of the investigation – for which the company ultimately turned to outside investigators – the company could not close their books for the fiscal year and had to delay the report on their results which normally occurs in May.
The special investigation revealed that the company and its senior managers engaged in a deliberate effort to inflate their profits and misrepresent the true performance of the company. It was a stunning finding that resulted in the resignation of the President and two other top executives, the dismissal of most of the board of directors, the restructuring of the board of directors to include more outside directors, and a whole roster of business practice changes. It was to be a whole new Toshiba.
A Complete Loss of Trust
The company has said it will likely report a loss for the last fiscal year and will be forced to restate earnings for a multiyear period – taking a charge against earning of around ¥145-¥150 billion ($1.203 billion – $1.244 billion).
But perhaps worst of all, the company has completely lost the trust of investors. The scheduled report of results for the end of August was to be the first step in rebuilding that trust. But instead – investors got another punch in the gut.
10 Employee Whistleblowers Point to More Wrongdoing

According to multiple reports out of Japan, no fewer than ten whistleblowers came forward to report further misdeeds by the company and its managers. These whistleblowers were likely encouraged by the efforts of the outside investigatory group.
When outside investigators discovered that top and middle managers were involved in inappropriate activities to falsify the company's financial reporting – and that Toshiba had a culture where employees were not allowed to speak out against their superiors – it began setting up direct reporting mechanisms.
New Confidential Reporting Mechanism Finds More Problems
One of those mechanisms involves a five-member team made up of the outside directors. By the way, the company's board of directors is now dominated by outside directors – seven of the eleven-member board will be from outside the company. A special five-member "nominating" committee is tasked with selecting future presidents. In a somewhat controversial move, they will also regularly poll company employees secretly on an ongoing basis for a vote of confidence on the job the president is doing.
This ongoing direct employee-to-outside director link may be where these ten new allegations of wrongdoing emerged. Whatever the case, the company has requested that Japanese financial regulators give them another week to report their results on September 7th. If that report takes place, we should learn much more about just what is now going on at Toshiba.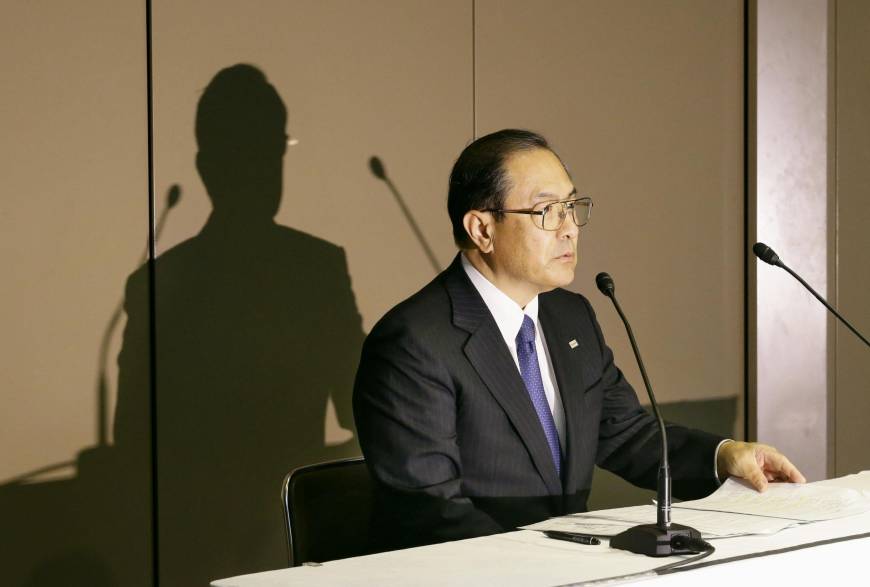 "There is a newfound awareness among employees that whistleblowing helps improve our corporate culture," President Masashi Muromachi told reporters in a press conference on Monday. "I believe it is important to come to terms with this in order to regain shareholders' trust."
Another Embattled President
That may be his true feelings – or that may be an embattled President trying to put a positive spin on this stunning new development. The Nikkei is reporting that before Toshiba agreed to bring in outside investigators, it had launched an internal probe of 584 subsidiaries. Even after outside investigators were brought in, the internal probe continued. But this internal investigation failed to find any problems – calling its credibility into question.
Now the Nikkei says that questions have been raised regarding the independent investigation as well. President Muromachi acknowledged that the investigation "has its flaws."
Spinning Out of Control?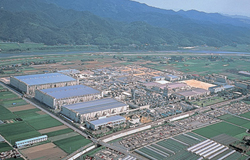 All of this sounds like a company spinning out of control. The company did not specify just what divisions were the subject of these new investigations. We know that one of them is at a U.S. subsidiary, but all we know is that it is not at Westinghouse.
"The company has completely lost investor trust, since no one had expected things to be this bad," Yasuaki Kogure, chief investment officer at SBI Asset Management Company told the Japan Times. "We still don't know whether the new management will change the company and how, and what it will consider as an achievable profit margin."
One thing we do know, the company is beginning a regular disposal of assets. At the Monday press conference, Toshiba said it will sell its 30% stake in Topcon for ¥50 – ¥60 billion ($409 million to $491 million). Topcon makes positioning systems for construction equipment and other items – none of which are considered core to Toshiba's strategy.
Selling Assets to Try to Stabilize Finances
Toshiba holds financial positions in more than 300 companies and it plans to begin divesting many of them to raise cash and improve their balance sheet – something their bank would like to see in the wake the looming profit writeoff.
Toshiba is also planning a radical internal restructuring that it says it will detail sometime before the end of this year. In view of recent events, "radical" is not a word they should use lightly.
In the meantime, the company has an army 250-members strong with accountants and managers trying…desperately trying…to get their books closed.