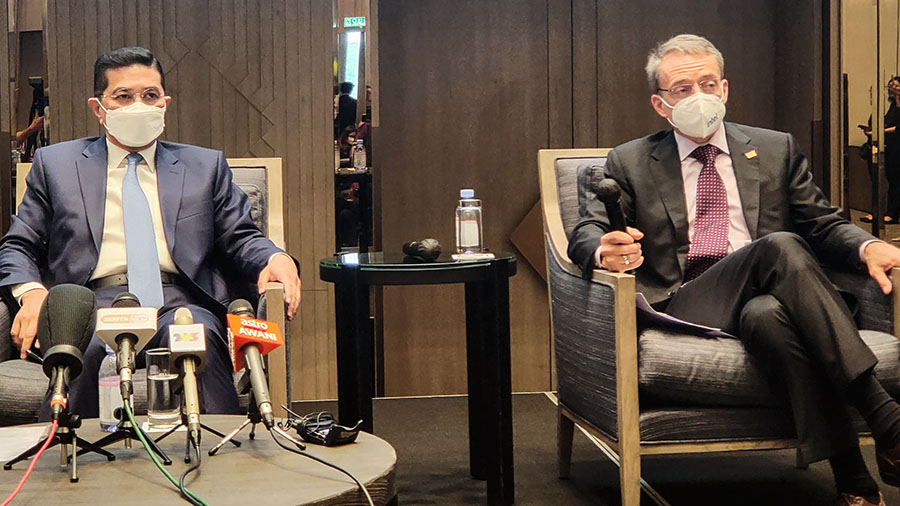 Speaking at a press conference in Malaysia today, Intel CEO Pat Gelsinger said that the global chip shortage will last until 2023. Gelsinger pointed to the fact that demand keeps expanding, even as the industry struggles to bring more production online to fill the demand.
See more on how Intel sees supply chain issues continuing
The Intel CEO was in Malaysia to announce their plans to invest 30 billion ringgit ($7.1 billion) to expand back-end manufacturing capabilities and advanced packaging lines in the country over the next 10-years, according to a report by Nikkei. Gelsinger says that this investment will create more than 4,000 new jobs there.
The Malaysian Investment Development Authority had previously announced that a "package" had been negotiated with the company without a lot of details. However, the authority did say that the new facility will be built in Bayan Lepas in the northern island state of Penang, near their international airport.
Setting Expectations on a Realistic Time Frame for a Solution
Gelsinger made his comments at a press conference to formally announce the deal. He took advantage of the opportunity to set some expectations on the global supply chain issues as it pertains to semiconductor manufacturing.
First, he noted that the industry's efforts to scramble to build additional production capacity to meet surging demand for chips will take at least three years to yield results. This is something that I've been warning of for some time now.
The overall semiconductor shortage is quite significant and the semiconductor industry was growing about 5% per year before COVID. COVID disrupted the supply chains, causing it to go negative. Demand exploded to 20% year-over-year and disrupted supply chains creating a very large gap…and that exploding demand has persisted."

Pat Gelsinger, CEO of Intel
Part of a Dramatic Intel Facility Expansion Around the World
Intel's investment in Malaysia is one part of a much larger plan to dramatically expand its production capacity around the world, including new facilities planned for Asia, Europe, and the U.S. At this event today, he noted that the company has already announced two new facilities in America, one in Arizona and another in New Mexico.
"It just takes time to build this capacity to respond to the spike [in demand]" Gelsinger said. "I expect to announce our next major U.S. site and our next major European site in the near future as well."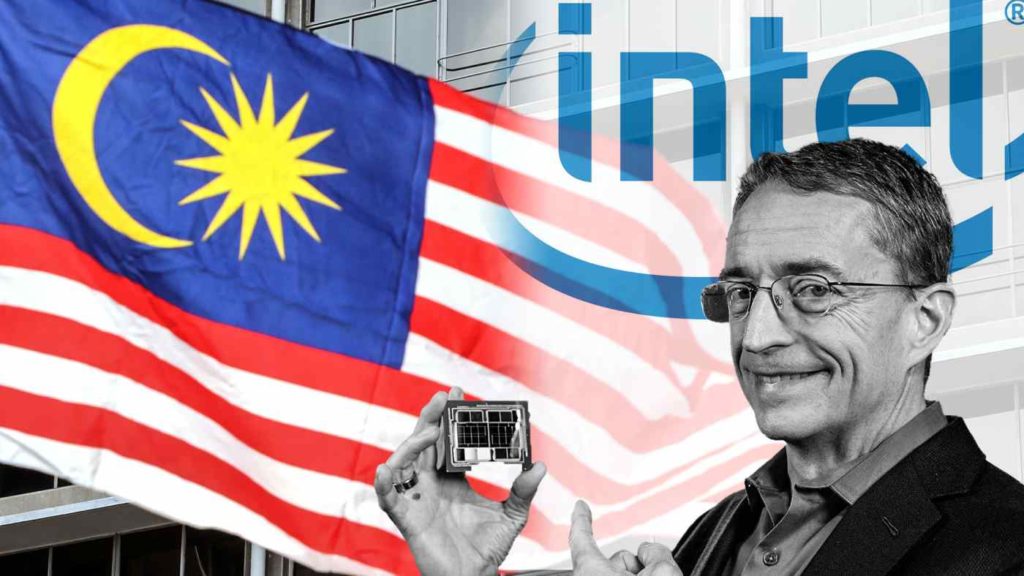 Malaysian Government Official Promises No COVID Disruption
Also at the press conference was Malaysia's Senior Minister of International Trade and Industry, Mohamed Azmin Ali. In perhaps a sign of the times, the Malaysian government sought to assure Intel and others that they will do all they can to minimize further disruptions from COVID.
I have assured Pat that there will be no longer lockdowns, only targeted ones. Even during the last lockdowns, we had assured minimal disruptions to the supply chain as we know how important it is to the world."

Mohamed Azmin Ali, Malaysia's Senior Minister of International Trade and Industry
Asia has Historically Fought COVID Hard, Negatively Impacting Foreign Businesses in the Region
What Ali is referring to is a series of lockdowns that swept throughout Asia, as it sought to stem the growing tide of COVID infections. As a result, many factories were shut down impacting the production of products destined to be distributed around the world.
Malaysia has targeted the electrical and electronics industry as essential to the country's future with its promise of steady economic growth. The country has struggled in past years with political upheaval and social unrest, that caused many companies to resist locating facilities there. But now Malaysia wants to take whatever steps are necessary to strengthen its position as part of the global supply chain.
Malaysia Seeks to Become Essential in Global Supply Chain
As part of their efforts to help drive this goal, the country is upping its investments to help facilitate international business development with global partners like Intel. In the first six months of 2020, the country invested 5 billion ringgit in business development. In the first six months of 2021, it upped the ante, making investments totalling 47.1 billion rinnggit for an almost 10-fold increase.
Learn more about Intel by visiting: intel.com.