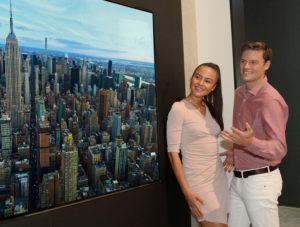 Are you ready for this? LG shows the "world's first" 8K OLED TV at the IFA 2018 show taking place in Berlin right now. Noting that their are a leader in advance TV technologies with OLED, LG pushes the technological envelope again with 88-inch 8K OLED TV being shown to consumers for the very first time.
See more on this dramatic announcement from LG…
As most long-time Strata-gee readers now, I am a big fan of the LG OLED technology and can imagine that this new set looks quite stunning. The company say it offers more than 33 million self-emitting pixels with the "unmatched contrast ratio and true blacks that define OLED TV's iconic picture quality."
LG also says that it anticipates the market for OLED to double in size in 2018 and will grow to over nine million units annually by 2022. With this level of market growth, LG plans to continue to increase OLED technology's share of its premium TV line-up. By fielding more OLED sets, the company feels it can help to continue to drive consumer adoption of the technology.
8K is Not a Big Now
But you know what is NOT a big market right now? That's right, 8K…for which there is virtually no market at the moment. In fact, the industry is still on the vector of getting consumers to upgrade from HD to 4K. And to continue to grow the variety of content available in 4K. It seems to us premature to show 8K, when you're still trying to up sell to UHD TV?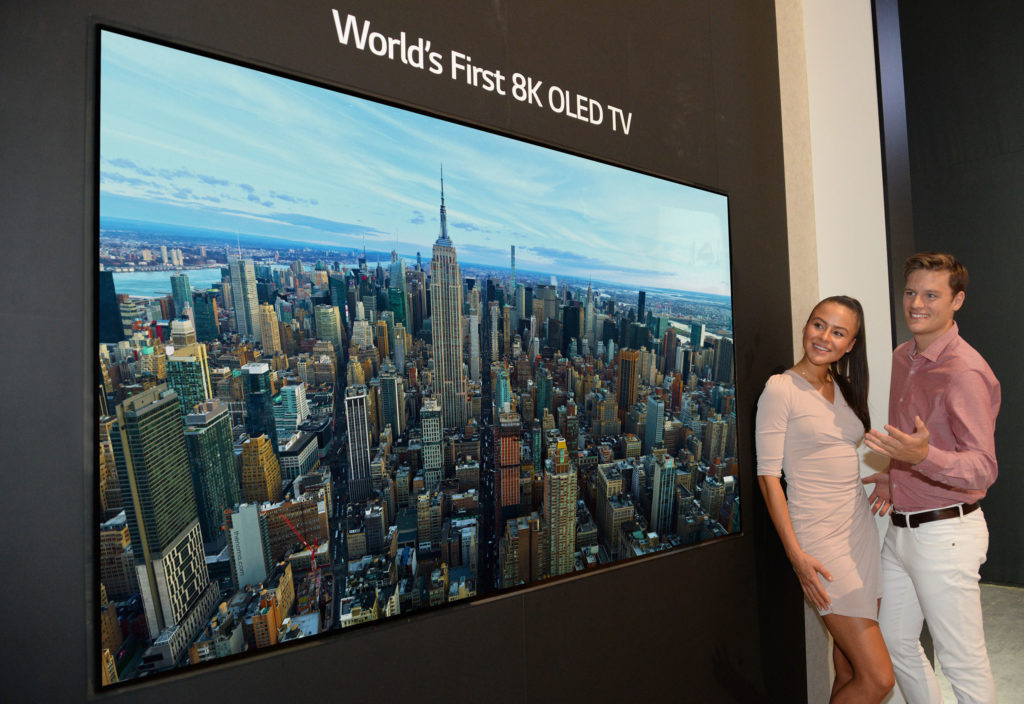 Especially when you're at a show that is a consumer show. These are the consumers you want to purchase your existing 4K products. Showing them that something better is coming risks motivating them to hold off on their purchase until the shiny new thing comes along.
'The Pinnacle of Technological Achievement'
LG's announcement addresses that point, admitting that "the 8K TV market is still in its infancy." Still, the company's announcement says, 8K TV sales are expected to grow to 5 million units by 2022. That being the case, LG says it is "committed to leading the ultra-premium market with its 8K OLED TV technology." Are they being premature?
"LG's first 8K OLED TV is the pinnacle of technological achievement and the next evolutionary step in display technology," said Brian Kwon, president of LG Home Entertainment Company. "4K OLED played a major role in reshaping [the] TV industry and LG is confident that 8K OLED will do the same."
What About LCD?
Interestingly, the company's statement also acknowledges that there have been advancements in LCD technology as well. But, it claims, OLED is referred to as the "next-generation display technology" and that this is because OLED requires no backlighting. And this fact, the company says, allows for state-of-the-art TVs which LG was able to "pioneer" and market successfully. I'm guessing that Samsung's take on this might differ from LGs. But OLED is definitely a solid technology.
Learn more about LG by visiting: www.lg.com.