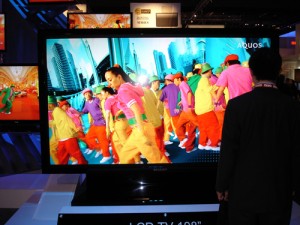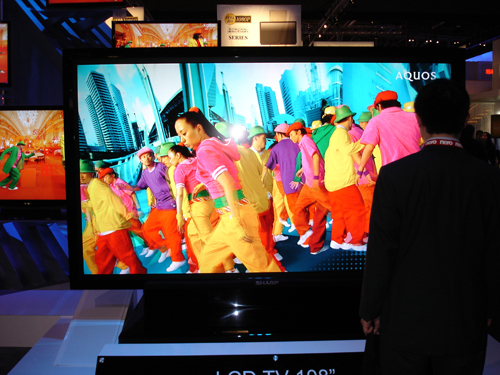 Just one day after Qualcomm, Inc. announced a technology pact and investment deal with Japan's troubled Sharp Corp., word comes out of Taiwan that Hon Hai Precision Co. Ltd. may still be interested in taking a major position in the company. According to a Taiwanese newspaper, they have been told that Hon Hai may yet invest enough to own 9.9% of Sharp – making them Sharp's single largest shareholder – to be decided by March 31, 2013.
See more on this surprising re-invigoration of this dormant deal…
Taiwan's United Evening News said its source for the news was none other than Terry Gou, Chairman of Hon Hai Precision who told them that the company's negotiations with Sharp are in fact continuing with a planned deadline of March 31, 2013. The news, widely reported in Japan and Taipei surprised many as it appeared that talks between the two companies had come essentially to a halt.
Although at one point the two companies seemed close to announcing a partnership, before the deal could be inked Sharp's stock price began to drop precipitously. This fact caused Hon Hai to reopen negotiations as Sharp's stock had dropped as much as 75% of its value in just a matter of months.
Most thought the deal dead…
Although Sharp has often maintained that their negotiations were continuing…most observers came to the conclusion that for all intents and purposes – the deal was dead. A few weeks ago, Sharp executives began leaking to the press that the company was talking to other major players such as Intel and Qualcomm.
Then – just this past Tuesday – we reported that Sharp had reached a deal with Qualcomm that included a $120 million investment in Sharp. According to press reports, the deal gave Qualcomm a 5% stake in the company when all stages of the deal were closed.
Could be a turning point…
Hon Hai (Foxconn) is a major supplier to Apple, Inc. and is considered a major player in the world market. A partnership between the two companies could be a turning point for Sharp, which has watched the rapid decline in its fortunes recently.
According to the Chinese-language United Evening News report, Hon Hai is still in talks with Sharp that would result in it taking a 9.9% share of the company. The deal was not hurt by Sharp's new deal with Qualcomm.
Reuters said it has confirmed the report with a separate contact with a Hon Hai executive who told them the talks were still on. However, the Hon Hai executive also told Reuters that the two sides are still not in agreement on the price that Hon Hai will pay for the stake.