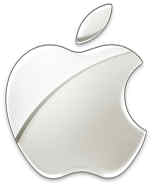 <February 15, 2012> While Wall Street has been oooing and aaahhhhhing over Apple, Inc.'s stock breaching a significant price of $500 per share earlier this week…only to drop below it again in trading today (closing at $497.67)…there has been a slew of significant Apple-related stories in today's news on several major fronts. We offer below a summary of these significant stories from today's press:
New Milestone: Apple Takes Top Market Share in Smartphones
Data from market research firm Gartner, Inc. shows that Apple finally toppled Samsung as the number one manufacturer of smartphones in the fourth quarter of 2011. It is a significant accomplishment for the company who, according to Gartner, sold 35.5 million smartphones in the period as opposed to Samsung's 34 million.
With this result, Apple became the world's largest supplier of smartphones, thanks largely to the success of its newest Apple 4S phone. Gartner analysts suggested that Apple benefitted from pent-up demand from a 15-month preceeding period of no new launches.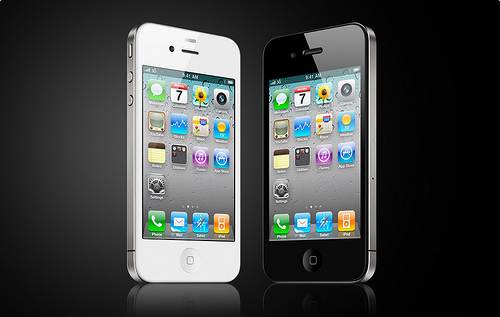 With the pent-up demand, Apple succeeded in achieving an amazing doubling of its sales driving its worldwide share to 24 percent…up from a 15.8 percent share the year before. However, while sales will continue at a brisk pace, Gartner believes that the company has already serviced the pent-up demand and growth for Apple will likely slow.
Previous cellphone kingpin Nokia know all about slowing demand. According to the Gartner data, Nokia's share dropped from a significant 30 percent just one year ago, to 12 percent in 2011. Nokia was said to have suffered as it changed its line over from phones based on the Symbian software to new ones based on Microsoft Windows Phone.
Apple's timing for introducing a new smartphone (defined as handsets using a computer-like processor with email and streaming video capabilities) last year was fortuitous as Gartner says that sales of smartphones  in 2011 increased 47 percent to 149 million units. The company faces new challenges this year as Gartner expects the overall market to slow as a result of worldwide economic sluggishness.
However, Apple has another card up its sleeve. "The wild card for 2012 is China," Roberta Cozza, a Gartner analyst told the Bloomberg News Service. "If Apple closes a deal with China Telecom or China Mobile they could see their units double in that market."
Apple Asks Court to let it Sue a Bankrupt Kodak
Bloomberg reported today that Apple has asked a bankruptcy judge to let it sue Eastman Kodak Co., even though the company is currently in bankruptcy proceedings. While this sounds like a case of kicking a man when he's down – apparently the two companies have been involved in a running patent dispute over printer, digital camera, and digital picture frame technologies for some time now.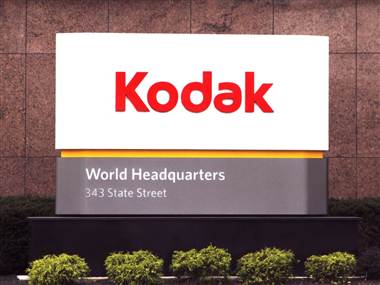 Filing documents in the U.S. Bankruptcy Court in New York, Apple told the judge that they intend to file a claim against Kodak with the International Trade Commission as well as a suit in U.S. District Court in Manhattan on the patent-infringement claims. According to Bloomberg, Apple will seek an injunction to stop the continued infringement.
Apple's lawyers told the judge that bankruptcy law does not preclude a filing of an infringement case, and Apple doesn't need to ask the judge's permission to do so. However, it is taking the step "out of an abundance of caution."
Apple's move appears to be in retaliation for series of similar actions taken against it by Kodak last month when they initiated a lawsuit against both Apple and HTC Corp. The matter appears to be centered around the joint development of digital camera technology by Apple and Kodak in the early 1990's with Kodak ultimately seeking and receiving the patent. Apple contends that the patent should be theirs.
As is often the case, the matter could be settled by a cross-licensing agreement between the parties.
Apple's Chinese Suppliers Factories are Said to be 'Better Than the Norm'
Apple has been the center of a controversy swirling around the Chinese factories of its many suppliers building its most popular iPhones and iPads products – especially Foxxconn which had eleven workers commit suicide in 2010, possibly as the result of poor working conditions.
Apple originally ignored the complaints of workers' rights activists and said that it routinely audits the conditions at suppliers facilities and found them satisfactory. However, a series of exposes' by the TV news show 60 Minutes and others – and even a one-man Broadway show about the situation – has raised awareness of the issues of working conditions in China.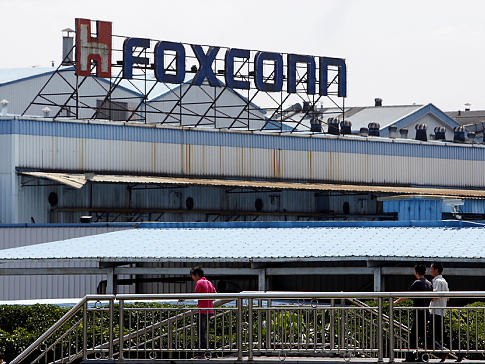 The volume of criticism finally reached the point where Apple chose to address the matter and assure the world that it does not use sweatshops employing child laborers. Apple joined The Fair Labor Association (FLA), a trade association, that is preparing a study on the working conditions at eight of Apple's suppliers in China.
Although the report is not yet complete, FLA president Auret van Heerden told the press that his initial impressions were positive – at least as in comparison with some of the garment sweatshops in China he has personally visited. In fact, van Heerden said by comparison, the conditions at Foxconn were far better.
"The facilities are first-class; the physical conditions are way, way above average of the norm," van Heerden told reporters.
"I was very surprised when I walked onto the floor at Foxconn, how tranquil it is compared with a garment factory," van Heerden added. "so the problems are not the intensity and burnout and pressure-cooker environment you have in a garment factory. It's more a function of monotony, of boredom, of alienation perhaps."
The FLA is still completing its study and will eventually speak confidentially with 35,000 out of the more than 200,000 workers employed by Apple's suppliers. At the end of the process, there will be some type of report made available to the public. FLA expects to have at least an interim report completed by March.