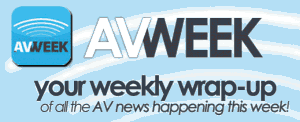 AVWeek, a weekly audio/video webcast on AV industry news from AV Nation invited Strata-gee.com editor Ted Green to participate as a guest panelist last Friday. The group discussed several of the AV industry's most recent news stories including Harman's acquisition of software company, a new AVNu Alliance product, Via founder Randy Stearns leaving, and more…
Get the link to view/listen to the webcast here…
AVWeek tackles the top news stories affecting the AV industry every week. Host Tim Albright throws out the topic of discussion and generally an orderly roundtable discussion exhausts all angles of the topic. Occasionally, hilarity ensues…
The show featuring our editor, Ted Green, also included Joe Andrulis of AMX, Kevin Main of Torus Power, and John Parker of CTI Conference Technologies. AVWeek Show 179 is titled AV Around the World as there was a lot of discussion about the upcoming ISE and in general marketing products around the world.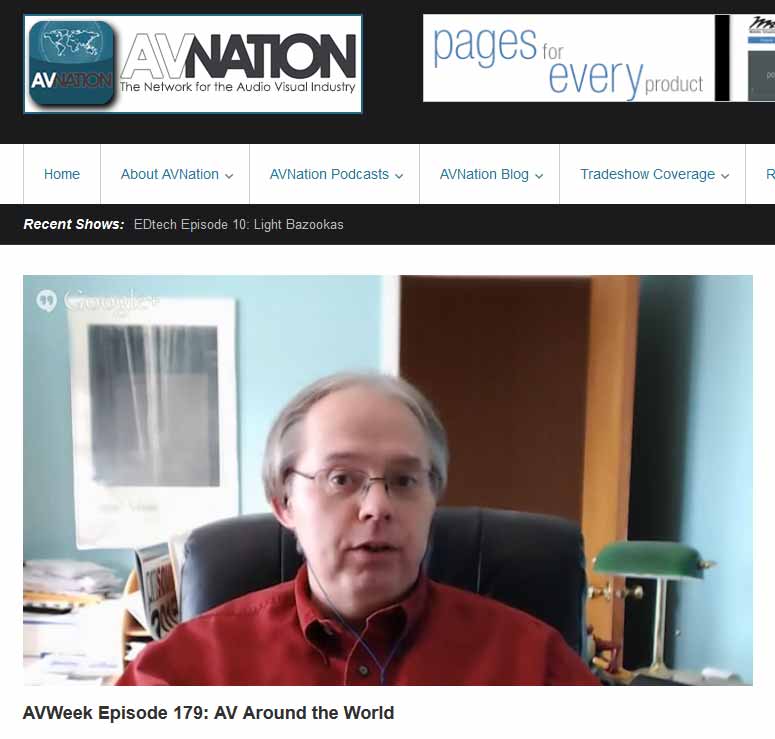 Check it out at the link here: AVWeek, Show 179
Visit AVNation here: www.avnation.tv.