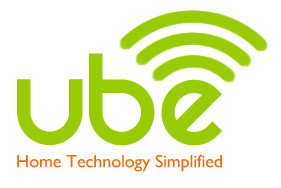 Launched earlier this week at DEMO, the high-tech conference in Silicon Valley that just wrapped up, start-up company ube won the People's Choice Award and $1 million worth of media from IDG properties. We profiled ube in our post here…saying that they just may be on to something and the DEMO judges apparently agree.
Learn more about this win here…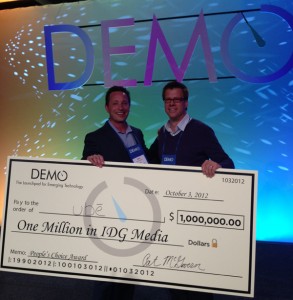 According to information provided by the company, ube won the award in competition with seventy-seven other companies vying for the attention of the judges. Ube was showcased in the event's "Big Data" category and competition at event's like DEMO can be challenging.
The company was noted for its "disruptive" technology in which its fee App and wireless network attached appcessories, allows consumers to bypass expensive hardware-based central control systems with high-cost custom programming requirements.
And while the million dollars of advertising spend is a big win, perhaps the biggest win was to go into a highly competitive showcase like DEMO and be able to stand above the competition and be recognized by the show's promoters. There is no question that this adds a degree of legitimacy to their concept.
If you haven't read our profile on ube, I highly recommend you do so. I don't know if ube is going to ultimately succeed, but this is clearly a company that is already making an impact – and has a big potential.