Here we go again! Yet another major blow has been dealt to the supply chain, this time from another round of COVID-19 hitting China, forcing lockdowns in many critical areas of the country – including Shenzhen. You may or may not know that much of the electronics goods manufactured in China come out of the Shenzhen region – so we all have a direct connection to the impact of this development. Add to this, new reports of container costs rising again and transportation disruptions from the Russian invasion of Ukraine. What's next?
See more on the latest supply chain disruption
Reports out of China say the country is experiencing an outburst of a new strain of the Omicron variant of COVID-19 that is the worst outbreak of the pandemic there since early 2020. It is said that over 5,000 people have been infected with this new strain. In most parts of the world, for a country anywhere near as large as China 5,000 infections would be a concern but would not cause new rounds of lockdowns.
However, China has adopted a zero-tolerance policy relative to COVID and therefore has ordered lockdowns, new rounds of testing, and quarantining in government facilities, according to a report in the New York Times. There are several areas around the country reporting increased COVID infections, and the government is scrambling to tamp down this new outbreak.
A Direct Impact on the Supply of Goods
One of those areas is Shenzhen, an area of China with a population of 17.5 million people…and a huge manufacturing center that is significant to the electronics industry. With the orders to shut down taking effect immediately, factories like Foxconn – primary supplier to Apple – completely closed down a couple of days ago. But stopping the production lines, even for just a few days, has a direct impact on the supply of these goods.
According to the report, companies such as Toyota, Volkswagen, Apple (specifically iPhones) have already reported supply chain disruptions. But also, the production of critical components covering everything from circuit boards to computer cables has also been impacted. [Note: Foxconn has since said they have been able to "partially" reopen…whatever that means.]
A Disturbing Echo of 2020
It's déjà vu all over again! Even though this is just now starting and is nowhere near the scale of where it was in 2020, there have already been spillover effects with disrupted factories impacting transportation, both trucking and ocean freight. While it may be just an echo of the disaster of 2020, it comes at a time when the supply chain is still not fully healthy. I reported just two weeks ago that the Russian invasion of Ukraine was also impacting the supply chain…now this!
In a separate matter, I spoke with a representative of an audio manufacturer who complained that they were being hit with surcharges on already high container prices. In fact, he sent me a copy of the latest notification they received from their shipping company noting a new surcharge of almost $1,900 on top of the shipping rate. This surcharge is nearly what the total cost of shipping a container used to be.
Shipping Costs are Exploding
Shipping costs have tripled from a year ago, according to data from Freightos, a freight booking platform. And rates have grown 12-fold from two years ago! This is becoming a major contributor to growing inflation here and around the world.
So just how interconnected is our economy? Well, you may have heard in the last day or so that the price of oil on the open market has begun a significant decline – after surging itself as a result of the war in Ukraine. Why the turnaround? Because traders believe this latest COVID outbreak in China will cause a downward turn in their economy, which will also cause a drop in demand for fuel.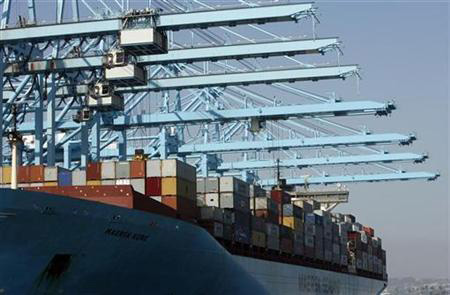 Officials are Warning, It Could Get Worse
As bad as this news sounds, some officials are suggesting it is going to get worse. Beijing and several other cities in China are reporting rising cases of the Omicron variant of COVID-19. There are calls there for the government to get even more aggressive in addressing the outbreak, which could mean even more lockdowns and shuttered factory production further impacting the supply chain.
Right now there are five large manufacturing centers in lockdown, according to the report. These areas are: Dongguan, Shenzhen, Changchun, Jilin City (Jilin Province), and Langfang (next to Beijing).
We've Seen This Movie Before
We've seen this supply chain movie before. Factory shutdowns disrupt transportation…transportation slowdowns disrupt supply…supply slowdowns disrupt demand…and as demand swings wildly, the system can't adjust quickly enough. Rinse and repeat.
Let's hope we don't get to this point. But I suggest you keep an eye on China to see how big this version of the pandemic gets. And tighten your seatbelts…it could be a bumpy ride!