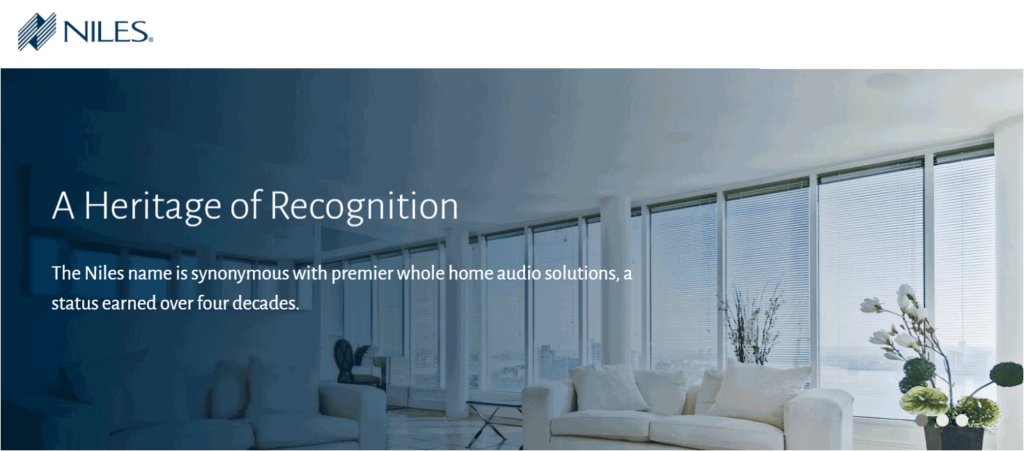 Multiple sources are confirming to Strata-gee that Nortek Security & Control (NSC or Nortek) is planning to shut down two of their brands – Sunfire and the once iconic Niles. The move is said to be the result of their relative under-performance as the company shifts its focus to the apparently more successful brands, such as Elan.
See more on the closing of Niles & Sunfire by Nortek
Strata-gee has closely covered Nortek and its once-independent AV holding company Core Brands for many years. I watched as they acquired some of the top brands in custom integration, particularly Niles, Xantech, and SpeakerCraft. Many considered these brands pillars of the industry – especially in those heady, high-growth, early days.
But under the more industrially-centric Nortek, over the years the innovative blood flowing through the veins of these top CI brands…slowly began to drain. Almost as though in slow-motion, we watched the business level and market impact of these brands – and their respective entity value – wither away.
COVID-19 Likely Did Not Help the Situation
Now, sources say the shutdown of these two brands is just the another step in the continuing decaying process – a process that is perhaps been turbo-charged in the COVID-19 impacted world.
Nortek is said to have notified top distributors and other key partners in recent weeks that these two brands are being discontinued. The specific timing of their closing is not clear at this point. Most likely, the timing is dependent on the level of remaining inventory of these brands.
At One Time, Ten Strong Brands

At its peak, Core Brands managed ten separate brands that specifically addressed the CI channel: ATON, BlueBolt, Elan, Furman, Gefen, Niles, Panamax, SpeakerCraft, Sunfire, and Xantech. While many of these brands were once major players in the CI channel, over time many of them began to lose momentum for a variety of reasons. But one brand countered that trend, Elan, which offers an effective midrange control solution that is said to have done well over the years.
Not helpful to the situation is when Melrose plc, a U.K. investment company, bought out all of Nortek. Melrose's strategy is to buy troubled companies, improve their operations and finances, and then resell them at a profit. The problem for anyone working at a CI brand at Nortek is that Melrose tends to focus on large industrial companies…and not technology-related businesses.
New Owner Melrose is Focused on Heavy Industry
Melrose licked their chops at Nortek's large industrial air-handling businesses, and turned their back on the security and technology related businesses. Cost cutting meant scaling back product lines, closing overseas factories to use OEM suppliers, cut headcount…and all of those other things investors do when cutting cost is the goal.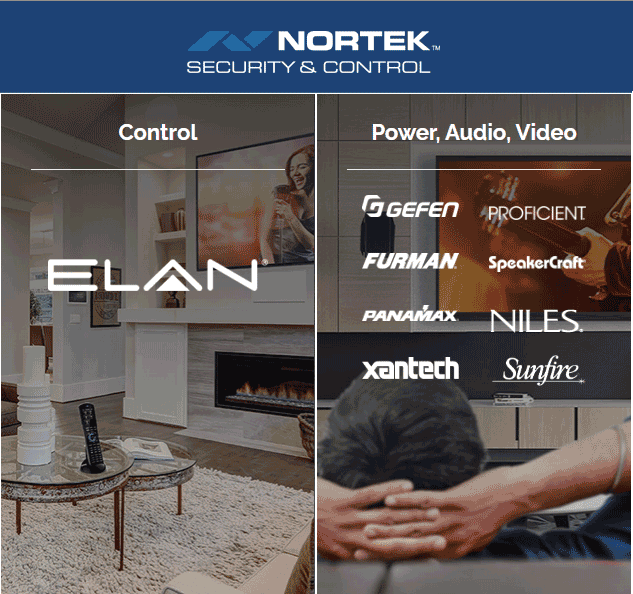 Core Brands went from being an independent entity under Nortek HQ, to ultimately becoming a small division under the Security business, creating a new Nortek Security & Control division. Now the CI brands which are largely AV centric products, report to the management which is all from the security side of the business.
The Red-Headed Stepchild
So at the end of the day, the CI brands are like the red-headed stepchild…not entirely welcome in the family. Or at least, not a focus of attention by big Daddy Melrose.
Calls to Nortek related representatives for comment on this story were not returned by the time this story was posted. If new facts emerge, this story will be updated then.
See more on Nortek at: nortekcontrol.com.