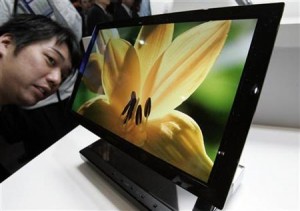 Just days after a similar announcement from South Korean rival Samsung Electronics, Sony Corp. has said it will put OLED technology on the back burner – scaling back development efforts for the forseeable future. Instead, the company says it sees a greater immediate opportunity with 4K Ultra HD LCD TVs and will work to expand its assortment in this product segment.
While Sony puts OLED on the back burner, it is ramping up its 4K commitment now…
Just this past Monday, we told you about Samsung pulling back from OLED by literally cancelling the previously planned construction of a special factory it hoped would help it improve manufacturing yields and bring down the cost of the technology. If the company could start driving down the cost of manufacturing OLED TVs,  it could lower the retail price of the TV sets which would serve to drive the consumer adoption curve (and unit sales volume).
However, according to reports out of Asia, the company was unsuccessful in developing a better manufacturing process that improve OLED panel yields – thereby keeping the cost of manufacture too high. This being the case, Samsung cut their losses and cancelled the investment in a new factory optimized to produce OLED TV sets.
Once an OLED leader…
Now we learn that Sony, who had sought to lead the field in OLED TVs…has made a similar decision – although we don't know the exact thinking that brought them to this point. A report in the Nikkei simply indicated that "Sony does not see real demand for OLED TVs taking off anytime soon…"
But the reason that the demand isn't taking off is because poor panel manufacturing yields keep product costs inordinately high. Sony itself, pulled the plug on a joint venture with Panasonic who had supposedly developed an OLED manufacturing method that would solve that problem. But when it appeared that Panasonic's manufacturing system fell short of expectations, both parties agreed to end the venture.
A problem yet to be solved…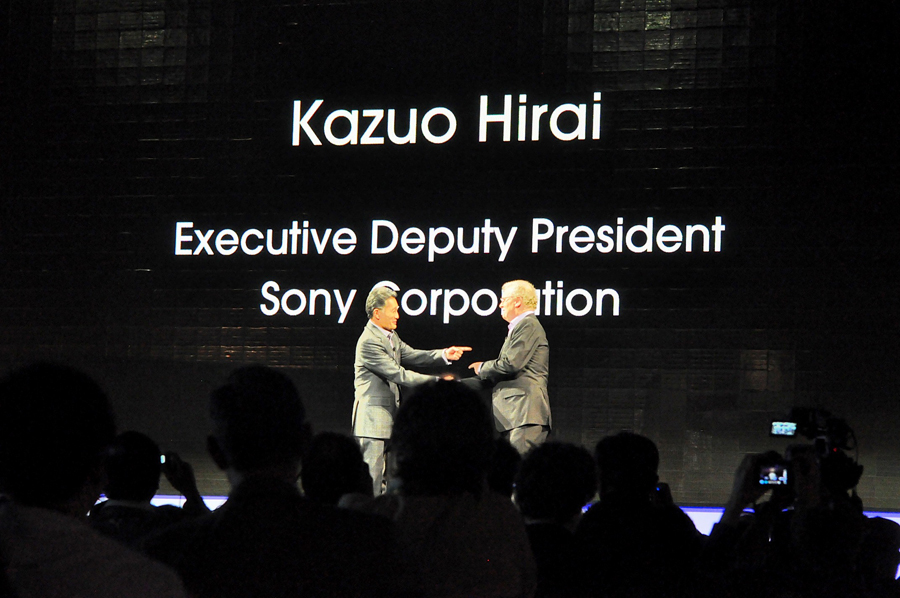 After the dissolution of the joint venture with Panasonic, Sony continued with their OLED development independently. But several sources are telling us that the basic manufacturing problem with OLED has yet to be solved.
Sony now says it will shift its focus to a full-throated endorsement of 4K Ultra HDTV and plans to expand its line two-fold to eight 4K models by this summer. Although sales are still small, Sony has leading market share in 4K sets and the company believes that 4K is the way to drive its TV division back to profitability by the fiscal year ending March 31, 2015.
An 11-year itch…
If the company is successful in earning a profit from its TV division – it will be the first time in 11-years. The company is betting on it – making 4K models about 50% of their entire TV lineup.
The future for OLED, however, is looking increasingly cloudy. Sony has said that they are disbanding the team at their Atsugi Technology Center dedicated to OLED development work. These employees will be reassigned to 4K development, as well as to other areas within the company.