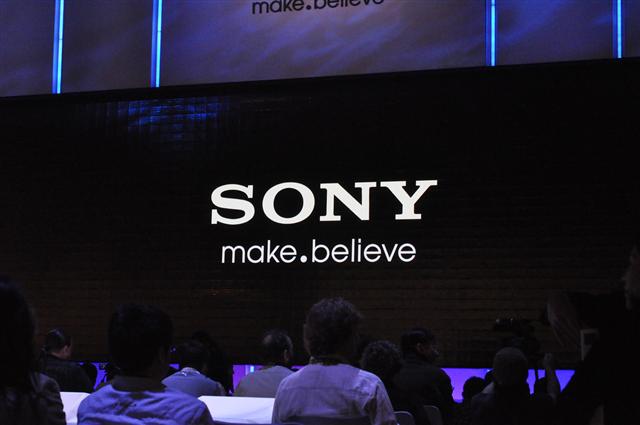 Although not a surprise, Sony Electronics in San Diego began releasing details of a substantial cutback in U.S. facilities and personnel. The company says it will cut 33% of its U.S. staff – about 1,000 employees. Also, the company announced a major retreat from retail as it will close 20 of its 31 total Sony Store locations.
See more on this significant Sony restructuring…
The reason that this news was not, in and of itself, too surprising is that Sony headquarters had already announced earlier this month their plan to cut back a total of 5,000 jobs worldwide. It only stood to reason that the U.S. would take a big hit as a result.
The company has begun to execute a turnaround strategy developed by CEO Kaz Hirai. This detailed plan included the company's decision to sell off its computer division…and spin off its TV division.
Maintaining competitiveness?…
Sony's statement said that the moves announced today will help it "maintain its competitiveness in an evolving consumer electronics market."
Some in the industry, however, were surprised to hear of the retail pullback by the company. Sony says that to "further streamline costs and continue [to] focus on existing partner relations" it will close 20 stores…but keep 11 locations, including its large flagship location in New York City.
Sony Stores to remain open
Fashion Valley San Diego, CA
University Town Center San Diego, CA
South Coast Plaza Costa Mesa, CA
Stanford Palo Alto, CA
NY Flagship, Sony Plaza New York, NY
Roosevelt Field Garden City, NY
Walt Whitman Huntington Station, NY
Mall at Millenia Orlando, FL
Aventura Aventura, FL
Houston Galleria Houston, TX
The Americana at Brand Glendale, CA
Sony Stores to be closed
Tysons, VA
University Village, WA
Galleria Dallas, TX
Forum Shops, NV
Pentagon, VA
Boca Raton, FL
Menlo Park, NJ
Las Americas, CA
Camarillo, CA
Aurora, IL
Gilroy, CA
Wrentham, MA
Pleasant Prairie, WI
San Marcos, TX
Cherry Creek, CO
Dolphin, FL
Century City, CA
Valley Fair, CA
Comcast, PA
Central Valley, N.Y. (Woodbury Common Outlets)
Sony – fiscal & market share losses…
Sony forecast a loss for this fiscal year of $1.1 billion as it continues to struggle with slackening demand for TVs and computers, while competitors such as Apple and Samsung dominate the smartphone business. Sony has become a bloated bureaucracy and lost its competitive edge. But its executives remain quite optimistic about their ability to turn the company's flagging fortunes around.
"While these moves were extremely tough, they were absolutely necessary to position us in the best possible place for future growth," said Mike Fasulo, President and COO of Sony Electronics in a prepared statement. "I am entirely confident in our ability to turn the business around, in achieving our preferred future, and continue building on our flawless commitment to customer loyalty through the complete entertainment experience only Sony can offer."
Whistling in the dark?…
Sony's, perhaps engaging in a little "whistling in the dark," referred to itself as "a leader in the electronics industry." The company says it will focus on "all-things-4k" and continues to move forward with an unflagging "commitment to the future success of its U.S. television business."
The company further says it will focus on premium products such as digital imaging, high-rez audio, and professional solutions…while leveraging what it calls its "strengths" in hardware, content, and gaming. Some would question the degree of strength the company is exhibiting in almost any of these areas.