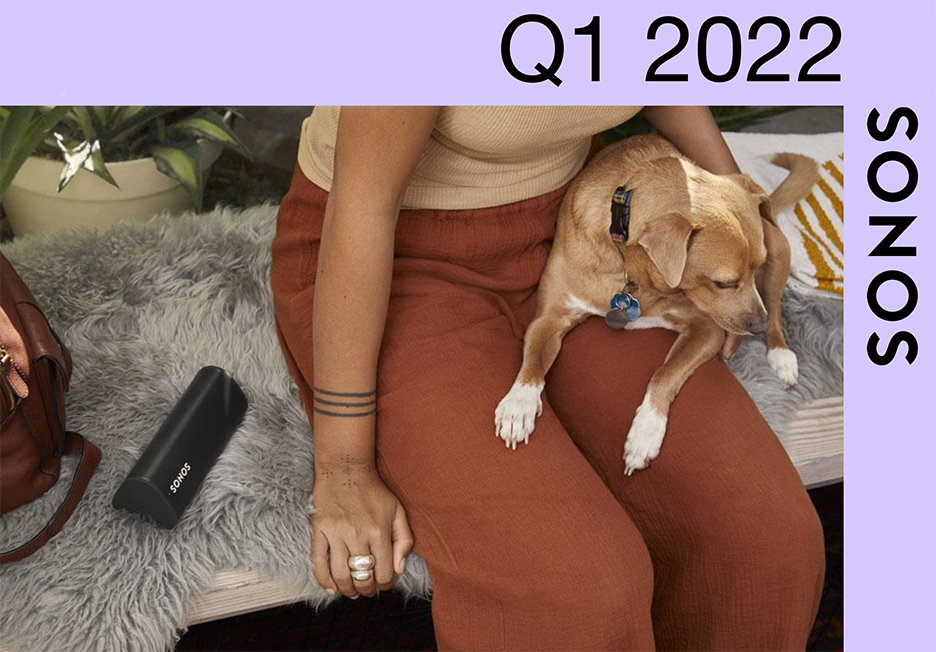 Revenues Up 3%, But Net Income Drops 6.7%
Sonos Inc. released the results for their fiscal 2022 first quarter on Wednesday and the results were mostly mixed. While a quarterly revenue record was set, net earnings dropped. CEO Patrick Spence called it "an excellent quarter, with record-setting revenue" but the tone of the company's management seemed slightly more muted on a conference call with financial analysts as compared to previous such events. Perhaps this was because their financial performance was slightly more muted as compared to past quarters.
See more on the Sonos finanical results for Q1 2022
The financial results reported by Sonos on Wednesday cover their fiscal 2022 first quarter – the period that ended January 1, 2022, which includes the holiday period of 2021. The company had a fewer things to hype this quarter and admitted that their results were impacted by supply chain issues, including the chip shortage.
However, revenues in the quarter came in at $664.5 million, a record first quarter for them as they say product demand remained strong. However, they really just kind of eeked out this "record" as their result represented only a slim 3% increase over the $645.6 million generated in the same quarter the year before. Of their results, Spence would say, "…we would have sold much more but for chip shortages that constrained our supply."
I would have to check the record, but 3% is the lowest growth rate I can recall for them for quite some time. To put that 3% gain in perspective, consider the fact that last year's Q1 revenues $645.6 million were 15% higher than the revenues of $562.1 million in the first quarter of 2020.
Beating Analysts Forecast on Revenues
Even so, the good news for Sonos is that this number beat what analysts were expecting them to announce. According to results tracker FactSet, analysts were forecasting that Sonos would report revenues of $642 million. It's always good to beat the estimates…Wall Street loves it.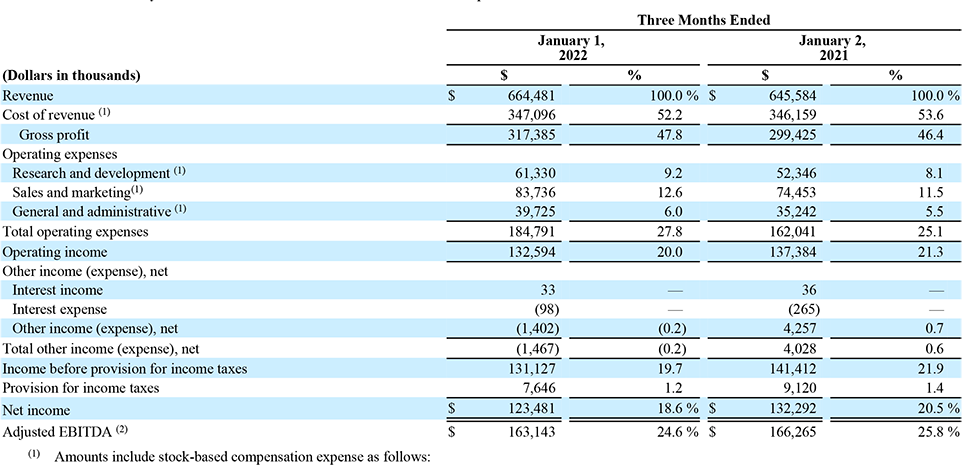 Of course, counterbalancing this positive result is the depressed earnings results. Even though the company reported that its gross margin expanded 140 basis points in the quarter to 47.8%, due largely to the fact that they cut their promotional calendar in the wake of supply chain issues constraining product availability, earnings did not follow. Earnings for the quarter came in at $123.5 million or 6.7% lower than the earnings of $132.3 million in the same quarter last year. The company didn't talk much about why GAAP earnings declined, preferring to comment on their "adjusted" results.
While Earnings Declined, Sonos Met Wall Street's Expectations
Still, even in the case of earnings, there was some good news for Sonos. Though earnings declined, they worked out to $0.87/share, and while that is down 13.9% from the earnings per share of $1.01 in the quarter a year before…they were EXACTLY in line with what analysts had been forecasting.
Bottom line, Wall Street seemed to cheer on Sonos as its results were in line or even better than they had expected as the company fought through a holiday period fraught with the same supply chain challenges as other companies who did not fare nearly as well. In trading on Thursday, the next day after their earnings report came out, the value of Sonos stock closed higher at $27.84/share, up $1.19/share or around 4½%.
Breakdown of Sales by Product Category
The above represents the major points in the company's announcements on Wednesday. But beyond those, I wanted to touch on one other interesting tidbit.

Sales Breakdown by Product – Sonos tracks their sales in three different product categories: Sonos speakers, Sonos system products, and Partner products and other revenue. Below are the results for each of these categories…
Even though overall sales increased 3%, in the largest of the company's categories – representing 76% of their total sales – Sonos speakers sales actually dropped. Sales of Sonos speakers came in at $501.9 million, down 5% as compared to sales of $527.5 million in the quarter the year before. Company CFO Brittany Bagley said the decline was because this category was hardest hit by supply chain issues – especially component (chip) shortages.
Sonos system products – A category representing 20% of the company's total sales, Sonos system products saw its revenues increase 38% over last year's $97.8 million to come in at $134.7 million in the quarter. Bagley said this was thanks to "the continued strength of our installer channel." Incidentally, Sonos likes to tell analysts about the great support they get from integrators. I think this is because they've convinced Wall Street that they are – as Investor's Business Daily put it, a "premium music speaker maker" – and custom integration is the premium market that proves their premium position.
Finally, the smallest category for Sonos, at just 4% of the company's total sales, is the partner products and other revenue category. This category saw sales increase to $27.9 million, or 37% over the $20.3 million last year. Bagley said this growth was thanks to the efforts of Sonance and IKEA.
To learn more about Sonos, visit: sonos.com.