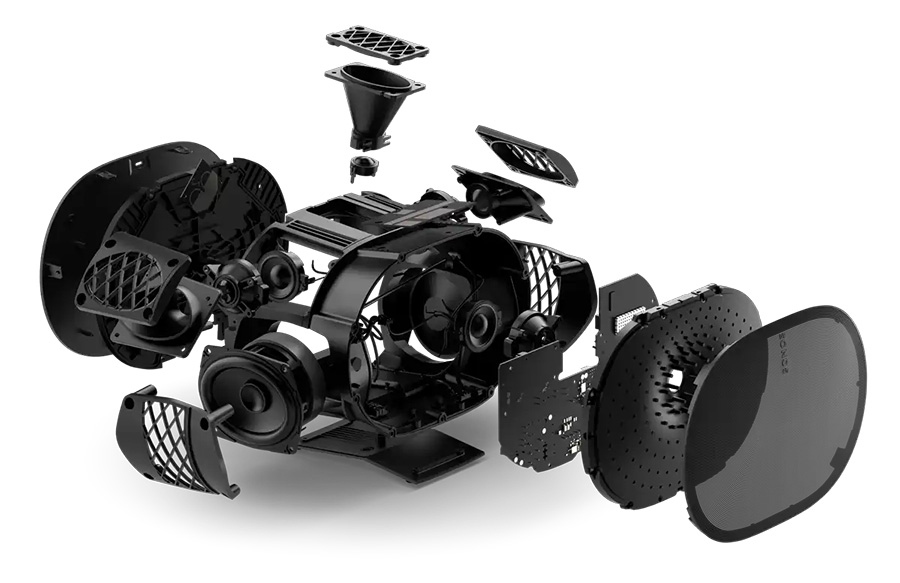 Is Sonos Exploding?
In a filing with the Securities and Exchange Commission (SEC) on Tuesday, Sonos, Inc. [NASDAQ: SONO] said it will institute a "reduction in force" or headcount reduction of approximately 7% of their employees. While the decision to cut jobs is designed to reduce labor expenses, the execution of the plan is estimated to cost the company somewhere between $11 million to $14 million.
But there was even more in the Sonos filing…
According to a report by CNBC, 7% of Sonos' headcount equates to approximately 130 employees. The company says it is still being impacted by "headwinds."
In addition to the workforce reduction, Sonos told the SEC it is also looking to reduce its "real estate footprint," meaning to potentially close facilities. It is clear the company is struggling with a challenging macroeconomic environment and they recently were forced to revise downward their forward guidance for 2023 revenues and earnings, now saying 2023 will have lower revenues and profits as compared to fiscal 2022.
Company Says It is Re-Evaluating Program Spend
The company also said in its SEC filing that they are "re-evaluating certain program spend." This is an apparent reference to cutting certain other investments, like for example, marketing spend to drive revenues.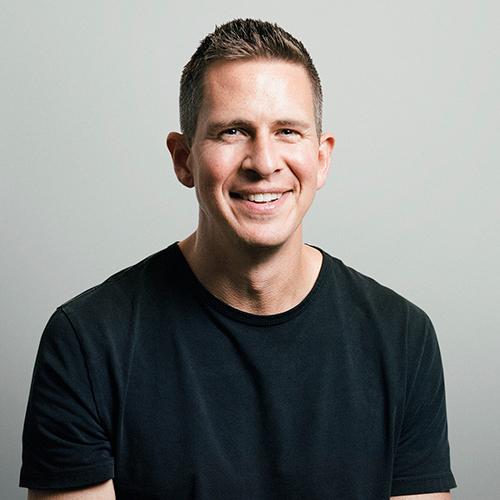 The company says that it remains committed to "rightsize its cost base while still investing in its product roadmap to drive future growth." In the meantime, the $11 million to $14 million cost of instituting these job cuts is said to include approximately $9 million to $11 million for employee severance and benefits payouts.
Shares of Sonos Stock Trading Down Wednesday Morning
Shares of Sonos stock in morning trading on Wednesday are down about a half percent in a market that is trending up. It has been a tough year for the company's stock, as you can see in the Yahoo chart below, which shows the collapse in the value of Sonos stock shares on a year-to-date basis.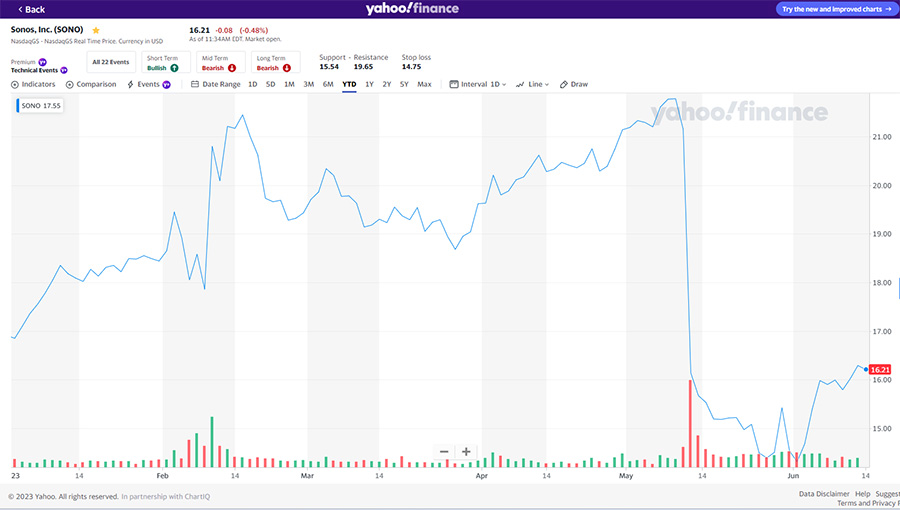 Learn more about Sonos by visiting sonos.com.