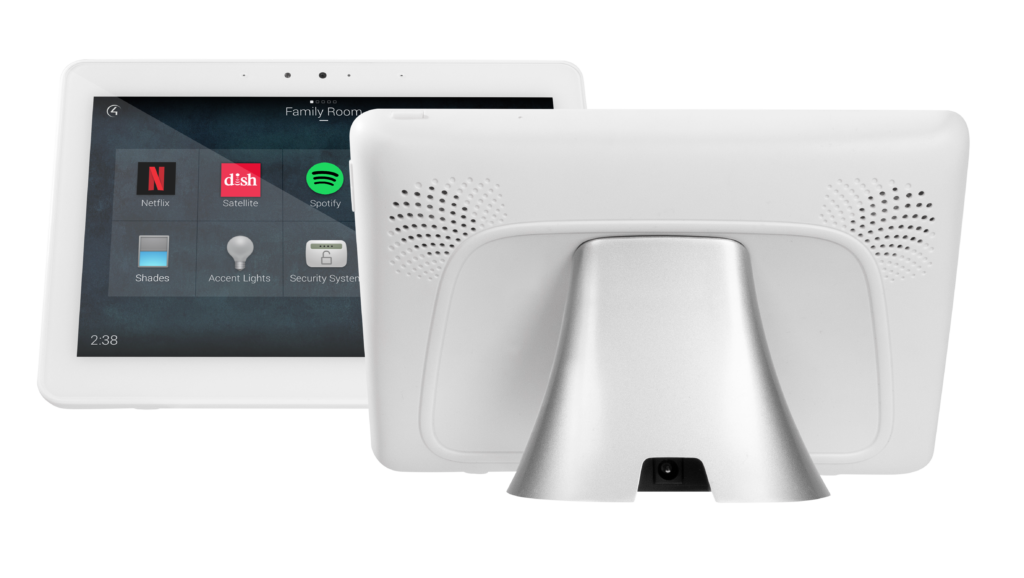 Kicking off their first ever virtual dealer event called Snap Pro Live, SnapAV unleashes a broad array of new products covering their wide gamut of product and service segments. Snap Pro Live runs for three days and kicked off today (Tuesday) afternoon with a keynote from CEO John Heyman – and this major product launch.
See what new products SnapAV launched at Snap Pro Live…
SnapAV, one of the largest suppliers of key integration products in the industry, offers multiple house-owned brands of goods in multiple product categories to meet the needs of integrators around the globe. With 2020 interrupting the normal business marketing activities, such as tradeshows, the company decided to hold their own online or virtual event known as Snap Pro Live.
As part of this event, the company has launched an impressive roster of products that spans the large SnapAV universe. In this post, I will give you a brief overview of the new models launched.
New Products Launched at Snap Pro Live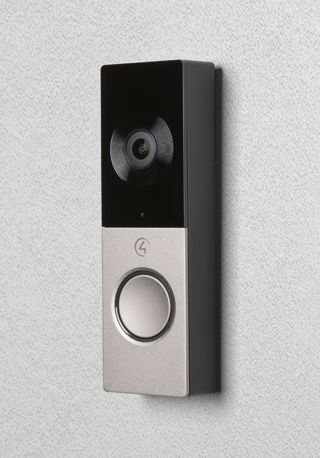 Control4 Chime Video Doorbell
While many of the company's announcements seem consequential, this is perhaps the most important as it represents a significant foray into a hot area – video doorbells – in the industry. The company says that Chime will offer integrators unprecedented automation and a higher level of integration with Control4 clients – residential or commercial. Key features include:
HD video from 5-megapixel camera with 180° field of view & built-in night mode
Deeply leverages Control4 OS3
Integrators can create automated actions based on doorbell press or motion detection
5 adjustable zones of advanced motion detection
Actions include: seeing & speaking with visitor while unlocking door, disarming security system, setting zone for video notification, and more
Two versions available: power-over-ethernet version for new construction and Wi-Fi version for retrofit installations
Two metallic finishes available for each version – Black and Satin-Nickel
MSRP: $400
Shipping: Now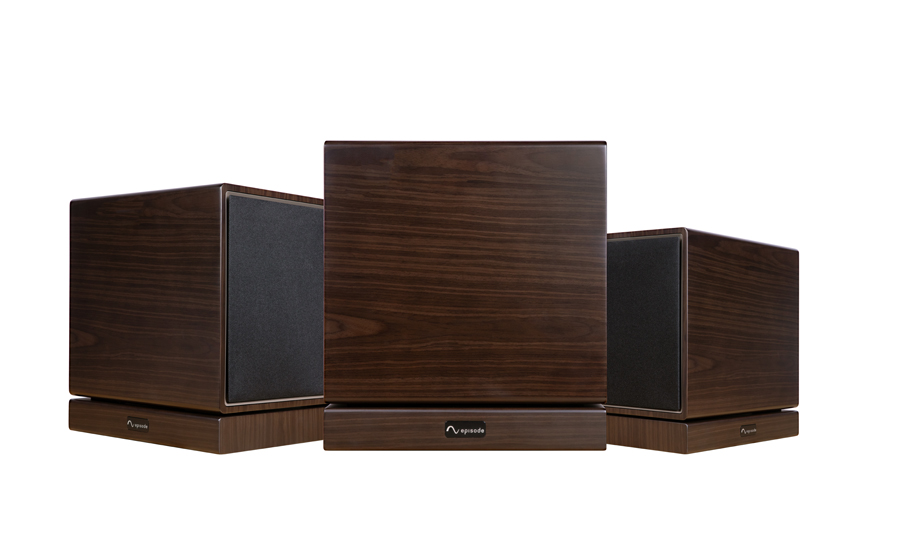 More Product Announcements from SnapAV
Episode MEGA Subwoofers – This new family of Episode subwoofers are in-room designs with an attractive wood (or at least wood-look) finish. They are compact but the company says they deliver powerful bass. Other features include: wired or wireless inputs, IP control, EQ and volume adjustment via app, and more. Available in single and dual driver versions in 8″, 10″, 12″ and 15″ (single only) driver configurations, with up to 1,000 watts of power.
Episode Response Series Amplifiers – This all-new series of Episode Response Series amps are IP-controlled matrix amplifiers with full DSP capability that come preloaded with presets for Signature speakers. Offering up to eights zones of high-quality audio, these amps integrate with Control4 and other popular automation systems. The company notes that now Episode is a full audio solution with amp, speakers, and subwoofers.
Control4 T4 Touchscreens – The company says that the T4 touchscreens are the best they've ever built – a bold claim. This new family of touchscreens feature both tabletop and in-wall versions and are said to offer brighter, higher resolution screens than previous models. Other features include: automatic ambient room light adjustment, a faster processor, upgraded microphone array, and upgraded speakers. The line includes 8 models in either white or black finish and in 10″ or 8″ sizes.
Control4 Wireless Lighting Expansion – SnapAV is expanding their line of Control4 Essential Wireless Lighting launched earlier this year that delivers easily integratable smart lighting into your Control4 project. Included in this expansion is the Control4 Wireless Receptacle Outlet Switch with one always-on and one switchable outlet to offer an easy way to include lamps or other plug-in devices into your system. Also launched is an outdoor version which is fully weather-proofed and robust enough to handle fountains, pumps & outdoor lighting. Zigbee is built-in.
Pakedge Now Available on SnapAV.com – The company is now offering Pakedge MS Series Ethernet switches over the SnapAV ecommerce site. This allows SnapAV dealers access to the new OvrC-enable Pakedge switches that are engineered for larger installations.
Control4 OS 3 Release 3.2 – The company has launched an update to their successful Control4 OS 3 software – Release 3.2 – that it says adds dozens of enhancements and support for new devices. New devices like, for example, the new Chime Video Doorbell. This release also includes an update for their popular SR260 Remote adding a visual volume level indicator.
PCNA Certification – Rebranded as Professional Certified Network Administrator (formerly Pakedge Certified Network Administrator) this popular network training and certification program gets an update with new hardware included and a program expansion to include the company's Araknis products. The program now features two tracks: Pakedge PCNA or Araknis PCNA. The company says its curriculum now goes more in-depth.
So there you have it, a robust offering of new products and services launched at Snap Pro Live. Contact your local rep for more details.
Learn more about Snap Pro Live at this link…
See all that SnapAV offers at: snapav.com.