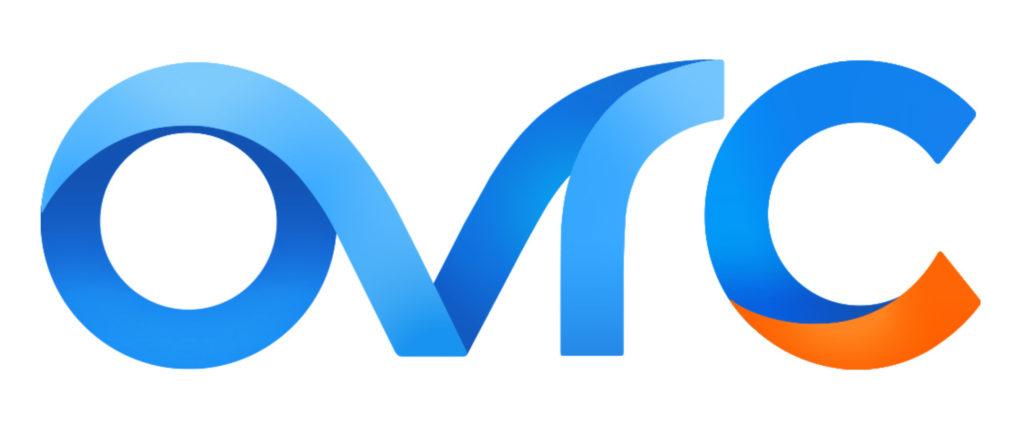 SnapAV announced today that it has engineered an all-new version of their popular OvrC remote monitoring and management system (RMM). This new version, launched in the wake of their acquisition of Control4 last year with its competitive Pakedge networking, as well as BakPak and Ihiji remote monitoring solutions, is said to combine the best of all of these systems.
SnapAV says OvrC is their 'platform of the future.' See more…
In a presentation from SnapAV's Charlie Kindel for Strata-gee on this new RMM platform, Kindel took pains to clarify that SnapAV continues to embrace the concept of offering their dealers multiple products – even where those products compete with each other. "Dealers want choice," Kindel said, adding that SnapAV plans to continue to offer choice within their multiple lines.
Although this start to the presentation may not have specifically been tailored for my benefit – it could have been pre-planned to be in their presentation for all to hear – it felt like it was targeted at me. Why? Because from the moment I heard of the acquisition of Control4 by SnapAV last year, I began asking about the company's plan for integrating the two companies' extensive product lines.
Answering the Question of How to Integrate Competing Systems Under the Same Roof
At the time of the acquisition (Spring 2019), the company's announcements hailed the complementary nature of their businesses. But I had identified areas of product conflict as well – leading me to try and get answers as to how SnapAV product management would merchandise their conflicting products such that it wasn't offering products parasitic to other products all under the same roof.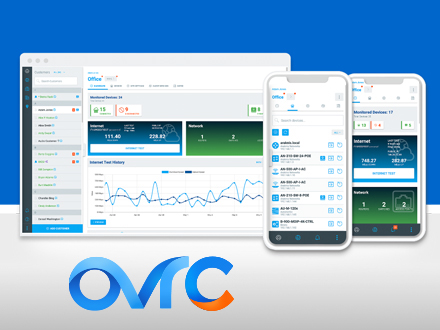 One of those areas I raised with company executives at the time was in the area of networking and remote management solutions. Control4 had been quite successful with its acquisition of Pakedge, BakPak² and Ihiji…while SnapAV had done extremely well with their Araknis and OvrC solutions – products that all competed with each other in the marketplace.
Merging Into a Single OvrC RMM Platform
Now, I get an answer to that question. While Kindel professed their continued plan to offer competing products within their own product assortment…they have decided – wisely, I would suggest – to fully integrate the RMM³ solutions from each company into one overarching and unified solution that they say combines the best of all worlds. The winner, not illogically, is the OvrC brand which as the surviving platform will now include many of the best parts of BakPak, and Ihiji.
Why did they choose OvrC as opposed to basing the new system on BakPak*?
"There are literally tens of thousands of pros using OvrC," Kindel told me. "From our data, we know that a new job is started every six minutes – and clearly OvrC enjoys wide support."
The New OvrC – A 'Major Evolution'
SnapAV says this new OvrC platform is a "major evolution" to the existing version (now previous version) and has added support for Pakedge products out of the gate. It also features "hundreds of enhancements" across all aspects of the platform which yields a solution that is faster and easier to use.
Not only that, but the company says this new design has prioritized delivering the most critical information at a glance for integrators via revamped, dynamically adjusting screens. Also important – SnapAV engineers have revamped the mobile app with a cleaner, more colorful, and easier to read and operate user interface.
"Our motto is, no dealer will be left behind," Kindel said. "Now Pakedge is on OvrC."
With RMM A Critical Need, 'Pros Want a Single Solution'
Remote monitoring and management has become a critical function for integrators, he said. And, "Pros want a single solution." This re-engineered version of OvrC offers the "best of all platforms," Kindle emphasized. "It's twice as fast and even supports offline capabilities," he added.
"Today, we're bringing the power of OvrC to thousands of pros that love Pakedge and Ihiji. At the same time, existing OvrC users will also have high-performance Pakedge networking devices as an option for their customers. This new release adds tremendous value to all pros and it's just the beginning; through our world-class cloud engineering and operations, Pros can count on even more new capabilities and products being added regularly."

Charlie Kindel, Chief Product and Technology Officer, SnapAV
Most integrators use mobile devices on the job site…the SnapAV executives told me…devices such as a smartphones, tablets, or laptops. So the new OvrC interface is optimized for mobile devices, as compared to the previous version which was more desktop-centric.
New Mobile App Delivers More Info, Faster
The all-new app offers integrators on the job site all of the same information that was previously only available through a web browser. Now, pages load twice as fast and are designed to quickly offer the most critical data at a glance – reducing the need to scroll in search of info.
"Our new app is engineered for performance," said Evan Marty, Senior Product Manager at SnapAV. "Integrators get more information about devices – even those that are off-line – with less scrolling."
The new app looks quite robust. Integrators can add customers, view a map of all customer sites, configure site and device settings such as wireless SSIDs, guest networks, DHCP reservations, and program automatic reboots with WattBox products…to name a few.
Just the Beginning
Kindel told me that really, this development is just the beginning. The company appears to be taking a more aggressive posture in introducing systems and instantly upgrading them.
"We're upping our game in releasing updates," Kindel told me. "For example, remember that new Neeo remote we launched in November? It has already had four major updates since that launch."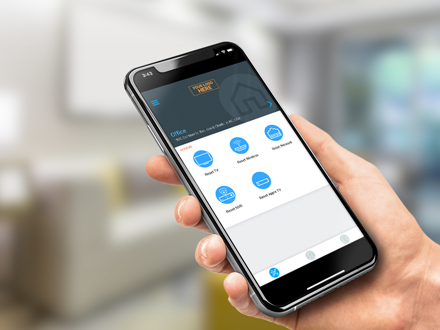 In the case of this new OvrC platform: "We had over 1,000 Beta testers [on the system] since the beginning of the year," Kindel told me. "We've already made additional adjustments to the system since the Beta testing began."
Continuous Innovation
Kindel called this concept continuous innovation: "It's a cloud-based engineering concept called continuous innovation. Or you could call it continuous deployment or continuous integration" – where feature additions and performance improvements are constantly pushed out to the field in a series of system updates.
So with today's announcement and now available through an early access Beta, Pakedge access points and Ihiji monitoring appliances can be upgraded to the OvrC platform. That fact alone means thousands of pros and customers will see the benefits of OvrC without requiring any additional hardware to be installed. Eventually, updates will provide for full Pakedge and Ihiji integration – at which time, OvrC will completely replace the older BakPak and Invision systems.
The New OvrC is Available Now
The new OvrC is available to Pros now at ovrc.com. Existing OvrC users can start experiencing the new OvrC immediately by logging into their OvrC account at app.ovrc.com.
For more on SnapAV and its extensive list of brands and products, visit: www.snapav.com.
---
CORRECTIONS
1 – Inserted BakPak in title in place of Pakedge
2 – Added BakPak to list
3 – Changed "networking" to "RMM"; also eliminated "Pakedge" in the next sentence
* – Substituted "BakPak" for "PakEdge"