SnapAV announced this week that they are expanding their distribution line card by adding Ring products to their online portal, as well as in their Local Pro Stores in the U.S. The company will distribute not only the regular Ring line, but also their X Line, which is reserved for professional installers only.
Learn more about Ring at SnapAV…
SnapAV is an interesting company to me. At a time when most in the business world preach process optimization and outsourcing, SnapAV is taking the opposite approach by becoming totally vertically integrated with everything from importing their own branded products for direct sale through their own distribution locations to integrators, to partnering with 3rd party brands to be sold through their distribution to integrators. In this way, they seek to be a one-stop shop for integrators in the U.S. and eventually, around the world.
To that end, they have now added the popular Ring line to be sold through their warehouses (that they call their Local Pro Stores) or via their online portal. They will not only offer the widely available Ring products – which are highly popular with the DIY (do it yourself) crowd – but they will also sell and support their X Line of products targeted to be sold to professional integrators only.
Offering In-House and 3rd Party Brands
As SnapAV says in their announcement: "The addition of the Ring X Line highlights the distributor's focus on providing the best, most in-demand products from both in-house SnapAV brands and third-party manufacturers."
The vision of SnapAV is to provide our pros choices whenever and wherever they need it. If they need a product like Ring for a same-day installation, our Local Pro Stores are ready to serve with in-stock availability. If they need to outfit an entire smart home, everything they need can be ordered at SnapAV.com or procured at the local stores. Offering leading third-party solutions like Ring makes sense to us because our job is to support installation partners and their clients with the products they want when they want them. We understand that every project is different, and our commitment of offering the very best in category solutions enables them to offer the right product for the job."

Jason Winchester, SnapAV Vice President of Product Management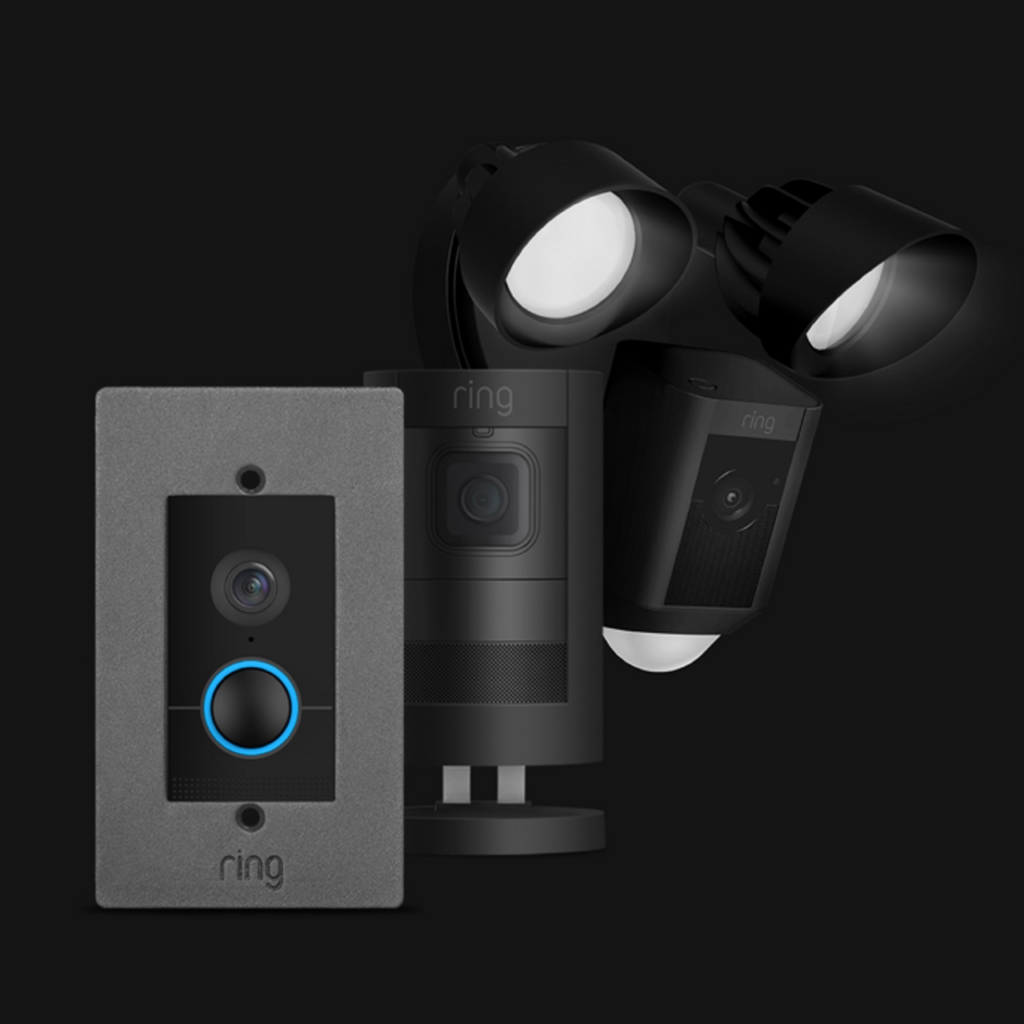 Not Just DIY, SnapAV Carries Pro-Oriented X Line Too
The SnapAV announcement acknowledges that the Ring line is a widely available, mostly DIY line of products, but points out the inclusion of the brands' integrator-oriented X Line. This upgraded line has several features and benefits that distinguish them from the normal series products. For example, certain bundles include a Ring Protect Lifetime Basic Plan that is limited to the useful lifetime of the device and a three-year limited warranty. Also, certain X Line models are Power over Ethernet units, which is popular with many integrators.
We're looking forward to bringing Ring products, including ring X Line, to SnapAV Pro Stores and SnapAV.com so dealers can continue bringing their customers intuitive solutions that make their homes work harder for them."

Andrew Vloyanetes, Ring's GM of Installed Solutions
Full Ring Catalog Available from SnapAV Stores or Portal
SnapAV will be offering the entire 56-item catalog of Ring products, including Ring Video Doorbells and in-home Chimes, Surveillance Cams, Ring Smart Lighting, X Line, and Ring Alarm. The will also be including compatible sensors like Panic Button, Smoke/CO Listener, and Flood & Freeze Sensor.
For more details, visit snapav.com.