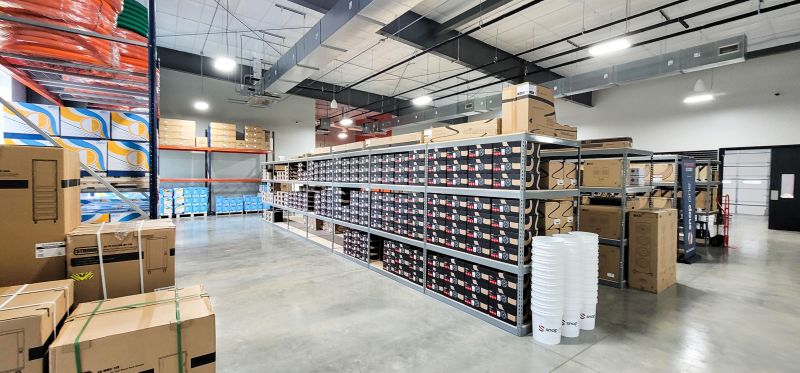 Barely out of CEDIA Expo 2023, Snap One announced this week that it has launched six new warehouse locations they call local partner stores, further filling out its national distribution footprint. The company also said it will finish 2023 having hosted no fewer than 400 events – a prodigious effort at connecting with its customers, the local integrators.
See more on this latest muscle flex by Snap One
The announcement is interesting considering the fact that the company expects sales to remain stagnant for the remainder of this fiscal year and not really begin to revive until its next fiscal year. Still, the company is apparently sticking with its strategy to cover the country with a full network of local warehouse locations.
As part of that ongoing initiative, it has opened six new warehouses in Secaucus, New Jersey; Lenexa, Kansas; Boise, Idaho; Fort Myers, Florida; and Cincinnati and Cleveland, Ohio. The company goes on to note that it will shortly be opening yet another location in Raleigh, North Carolina, for a total of seven new warehouse locations in 2023.
Expanding Warehouse Footprint To Better Sell and Service Local Integrators
The local warehouses allow Snap One to more quickly deliver Snap One products into a local market as compared to shipping into it from a central location. Not only that, but it deepens the relationship with local integrators by providing local will-call pickup capability that is embraced by many of them.
Also, Snap One's local warehouses also allow them to more easily provide integrators with training and other support on a face-to-face basis. The company notes that in 2023 alone, it will offer no less than 400 training events in its 40+ locations. This is fully 100 more such events than they offered the previous year.

Snap One offers multi-level training programs that tackle everything from custom integration basics to product-specific design and installation. Our events feature a special emphasis on both manufactured and 3P Snap One products including Access Networks®, Araknis™, Luma Surveillance®, Control4®, Lutron, AVPro Edge, Digital Watchdog and beyond. Our goal is to meet Partners where they are – bringing top-line education to them –and we're able to do so with our expanding local footprint.

Bill Zidek, Snap One Vice President of Snap One Partner Stores
Also Upgrading Existing Warehouses
The company also said that – aside from these seven new warehouses launched in 2023 – it has also upgraded some of its existing facilities. The Snap One warehouses in Eden Prarie, Minnesota; Portland, Oregon; and San Jose, California have all been moved and expanded to better serve their local integration community.
And, the company says, its efforts will not stop here. It continues to scout out new markets ideal for a new Snap One warehouse around the U.S.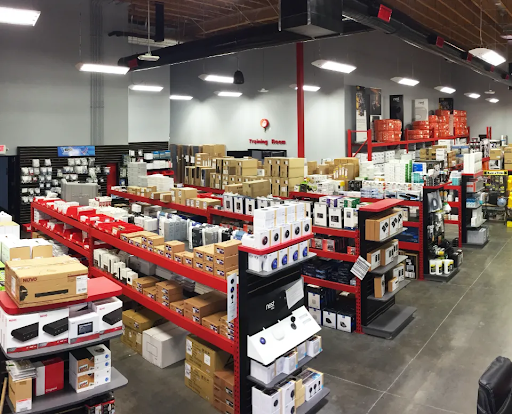 Our continued investment in our local footprint emphasizes our commitment to supporting Partner business, whether that's through training and installation and advice, or streamlined product availability. And we're not done. We look forward to expanding to more regions in 2024, and adding more brands to our robust product portfolio.

Bill Zidek
A Shift in Strategy?
I note with interest that this announcement seems to describe a new path for the company. Up until now, Snap One has quickly expanded its footprint by acquiring existing distributors. But this announcement suggests a shift in that strategy away from acquiring existing distributors to opening its own all-new locations.
Why make such a shift (if they are making such a shift)? When you acquire a company, you pay a premium to the owner above the inherent value of the business. So starting a warehouse from scratch could be an effort to save some money by going it alone.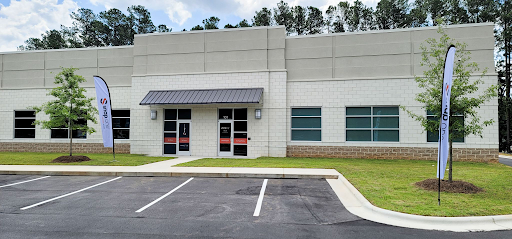 There's a Tradeoff to This Approach
Ah, but…there's a tradeoff. When you acquire a running business, you generally benefit from the instant monetization of that location. When you start from scratch, it is up to you to build the business there, which typically means more marketing spend.
There is also an added risk that a new location may not work out. Whereas, when you buy an existing location, you already know it is a successful location…the risk is lower.
We'll have to watch and see how this new approach works for them.
For More Information
Check out the list of upcoming events at this link...
Learn more about Snap One at snapone.com.