Icontrol Networks, Inc. has partnered with Japan's Tokyu Corp. to launch state-of-the-art smart-home solutions in Japan first, and then later into the greater Southeast Asia market. The deal provides for Tokyu's cable television division, Its Communications, to offer Icontrol's Touchstone solution throughout Asia to their cable customers.
See more on this major initiative to bring smart-home technology to Japan…
By the end of this month, Its Communication says it will launch test installations of the system in the Aoba district of Yokohama. Assuming all goes well, then the official launch will take place in February 2015. Its Communication says it expects to charge between ¥2,000 to ¥3,000 ($18 to $27) per month for the service.
Beyond its direct customers, Its Communications also has received the rights resell a managed Touchstone service to other Japanese cable operators. Icontrol expects strong adoption in a market that it says embraces high technology.
Sophisticated solutions installed by consumers…
Icontrol's Touchstone solution brings automation, energy management, security, and home monitoring together in one package that is so easy to install, the company says consumers can do it themselves. As Icontrol put it in a statement, "there is no need for a professionally-trained technician."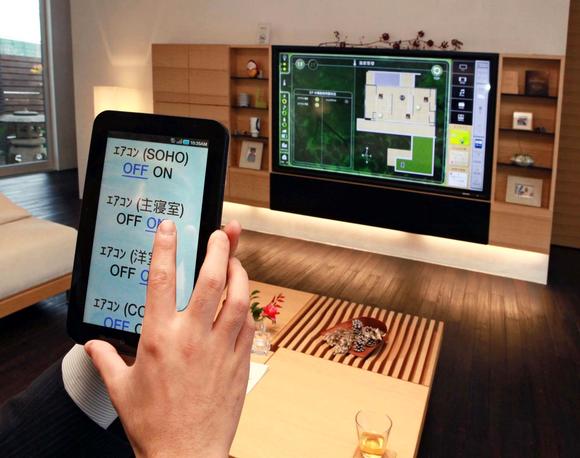 "Our partnership with Tokyu Group's iTSCOM [Its Communications] is a critical step in our strategic approach to international expansion," said Bob Hagerty, Icontrol's CEO in a prepared statement. "The Internet of Things is one of the fastest growing segments of the already robust technology industry in Asia. The market opportunity for the smart home in the Asia-Pacific region is significant, so we are excited to continue growing in that area."
Icontrol says their Touchstone system allows users to:
Stay connected to their homes via live video feed and event-driven video capture from in-home cameras, enabling users to see what's happening while they're away
Remotely control and manage their homes via smartphones and other mobile devices
Personalize their systems by scheduling automated alerts – for example, to confirm when the kids arrive home from school – to receive real-time text notifications with photos and video
As far as we know, this is the first of this type of major Asian launch by a U.S. company of smart-home technologies. Of course, many companies in Asia are working on technologies and products similar to this, but clearly, Icontrol is aggressively launching a worldwide expansion as they are already sold in the U.S., Canada, and Europe.
According to Icontrol, the company already manages more than 22 million sensors and devices around the world. In just the last year, the company says that its platform has processed more than 66 billion (yes, billion with a "b") events, alerts and commands.
To learn more about Icontrol Networks, see: www.icontrol.com.