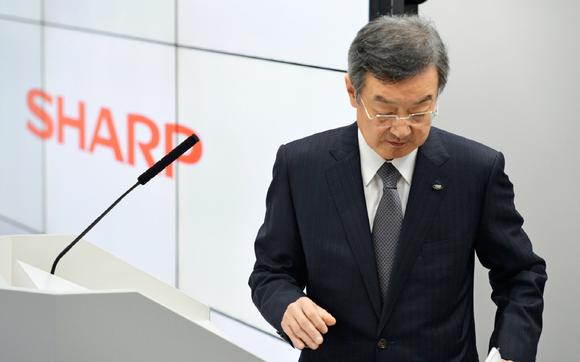 Sharp Corp., the troubled Japanese manufacturer of LCD panels and TVs, finds themselves in unfamiliar territory – multiple potential parties want to buy them and are bidding the price up. Unfortunately, this situation has emerged as a result of their deepening financial troubles and whatever offer they accept is likely to change the company in fundamental and unknown ways…forever.
But perhaps the biggest surprise of all is that despite political pressure to accept an offer from a Japan government-backed bidder – an outcome that everyone in Japan expected – the company has let it be known that it is favoring a bid from a foreign bidder…Taiwan's Foxconn.
See why Sharp is defying expectations – and its own government – to potentially sell to a foreign entity…
Sharp's troubles have been well reported by this and other media outlets, with multiple reports last year culminating in our story seven weeks ago that the Japanese media was speculating that Sharp would not survive the winter. As a result of their deteriorating financial situation – even in the wake of a newly negotiated bank bailout – Sharp began a series of negotiations with potential investors/buyers.
As we have reported, three primary entities have emerged as suitors for the company:
Foxconn Technology Group (whose parent company is Hon Hai Precision Industry Co. Ltd.) – a Taiwanese contract manufacturer whose main business is building Apple products, such as iPhones, iPods, Macs, etc. It's not just their main business, it is the majority of their business, as their largest customer Apple is said to be more than 50% of their revenue.
Japan Display – A competitor of Sharp's that is made up of the combined resources of Sony, Toshiba, and Hitachi.
Innovation Network Corp. of Japan – Known as INC-J, this is a Japanese government backed investment fund and is a public/private entity that includes investment from 26 corporate partners such as Sony, Toshiba, Panasonic, Hitachi, and even Sharp.
Yet another party to any deal will be Sharp's banks, who have twice bailed the company out and have accrued a significant stake in the company. Previous  reports have said the banks were less concerned about politics and more concerned about who offers the best deal.
Swirling Priorities
There are significant swirling priorities in this situation for Sharp and each of these parties. For example, Sharp had previously sold a portion of one of their larger LCD manufacturing facilities to Foxconn's CEO Terry Gou. As part of this partnership, Gou was going to make a further substantial investment in the entire company. But the deal fell through when the company's value dropped on emerging financial problems. This caused serious bad blood between Gou and Sharp management.
With this bad blood, you would think that Sharp would be happy to turn their back on Gou and throw in with Japan Display. But this is not the case either. Japan Display is their largest local competitor and many in Japan say that the two entities are arch rivals…ready to fight to the death in the market.
This left the government-backed INC-J as the leading bidder for Sharp's business.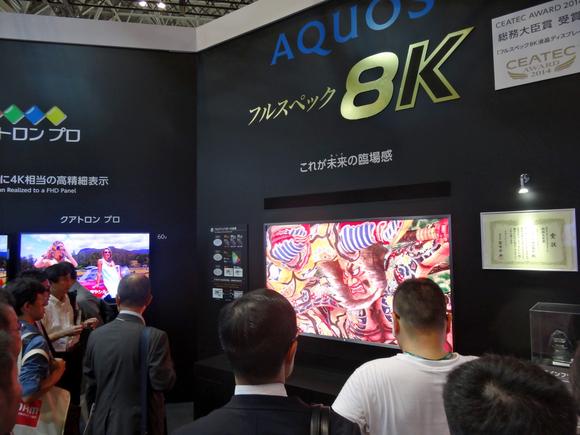 Muddy Water
Lots of muddy water dripping over all of these potential alliances. Most in Japan assumed that INC-J would be the winning bidder. Why? Because the government has powerful influence over business in Japan, and INC-J, for probably protectionist or nationalistic reasons, does not want Sharp's technologies, such as IGZO and certain manufacturing technologies, to fall in foreign hands (i.e. Taiwan's Foxconn).
As we have previously reported, Foxconn had originally offered to pay $2.6 billion for Sharp and publicly (and somewhat angrily) proclaimed it would clean house of the existing management. That heavy-handed approach did not sit well with Sharp…or the Japanese government. So Gou regrouped, and doubled his offer…as well as removed his threat to fire the management.
Foxconn's new $5.3 billion offer was about double what INC-J had offered. Even so, INC-J remained the leading contender in the minds of most in Japan, including Sharp's CEO Kozo Takahashi who publicly proclaimed all bidders were on an equal footing.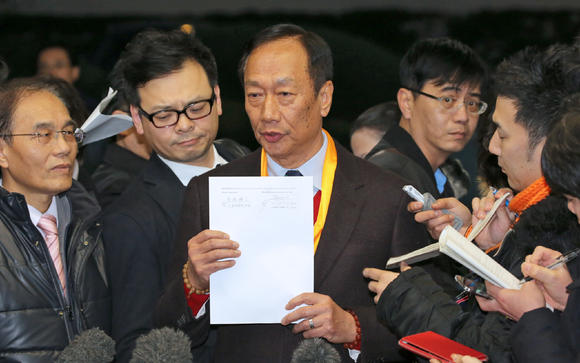 A Power Move – Gou's 'Mastery'
Then Gou pulled a power move, flying to Japan to directly negotiate with Sharp's management. He was a man on a mission, and he wasn't taking 'no' for an answer. Gou surprised Sharp by bumping his offer up again to ¥700 billion ($5.98 billion) [a separate report put the figure at $660 billion] – an astonishing move, considering he was already at double his nearest competitor. The strategy worked. Gou emerged from his meeting at Sharp last week waving a paper that he said was an agreement to make Foxconn the "preferred negotiating partner" for Sharp.
"We are 90 percent there, the remaining 10 percent are legal matters and are not a big deal," Gou Crowed to reporters, waving the signature page in the air in triumph."There will be no breakup of Sharp. I guarantee that the Sharp brand will go on."
Just one day earlier, Takahashi told the media, in contravention to rumors circulating Japan that Foxconn was the leading choice, that: "Both parties are on an equal footing." Gou, it seems, was convincing…or at least his checkbook was.
INC-J's Quick Exit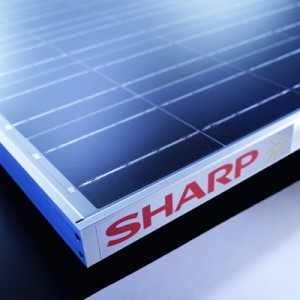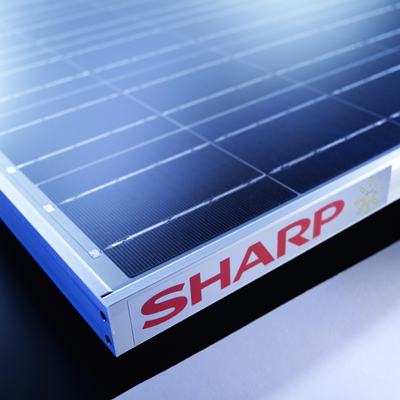 According to a separate report by the Nikkei: "'Gou displayed mastery' in presenting the plan, a Sharp source said. Exuding confidence, Gou 'won over outside directors all at once…'"
INC-J also presented their plan to Sharp last Friday, but it appeared that things did not go quite as well. The INC-J team left without speaking to reporters. Sources told the media that directors had serious questions about the INC-J plan which was said to include breaking up the company.
Sharp's directors voted 13-0 to negotiate with Foxconn instead of INC-J, an amazing turnaround in what most had expected to happen. Foxconn plans to leave the company intact, save for a spin-off of its money-losing solar cell business.
The Bank Speaks and Participants Listen
According to the Nikkei, one other factor helped to influence Sharp's decision – Mizuho Bank, one of the two central banks backing Sharp. A Mizuho Bank executive secretly met with Gou while he was in Japan to meet with Sharp. According to the unnamed executive, "Gou's really serious about this." The bank was convinced and sought to advocate on Foxconn's behalf with Sharp.
The other bank supporting Sharp, was not so sure. The Bank of Tokyo-Mitsubishi UFJ is said to not be convinced that Foxconn's plan is the best. "A plan's chance of success is more important than the amount of money being offered," a bank official told the Nikkei.
Deal to Wrap This Month
One thing is for sure, Sharp investors are celebrating. Shares of Sharp's stock rose 10 percent in value during trading on Friday, the day the deal was announced.
Gou claims that the deal will be done before the end of February. On Thursday last week, Sharp announced that its net loss for the April-December period had increased to ¥108.3 billion, up from a loss of ¥7.1 billion a year earlier.