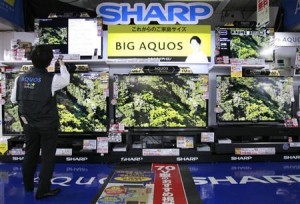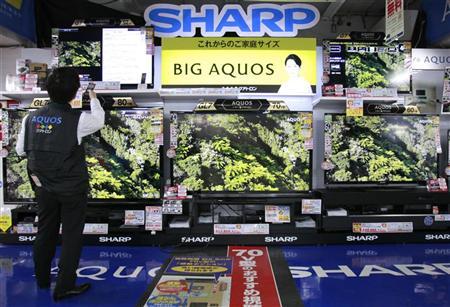 Sharp Corp. announced today that it will begin selling 4K or Ultra High Definition televisions to high-end consumers in Japan starting in June, according to a report by the Nikkei. To be included as part of its Aquos line, the company says that 4K technology offers consumers four times the resolution of existing HDTVs.
See more on Sharp's plans, including whether they have plans to export 4K to the U.S….
The move is seen as a significant expansion of the company's product line. Starting this past February, Sharp began offering high-end 4K sets on a made-to-order basis. The company will now increase their production of the sets and build and ship from inventory.
The new series is called the Aquos UD1 series and will offer 60-inch and 70-inch models. According to the report, the prices are expected to be ¥650,000 to ¥850,000 ($6,300-$8,200) respectively.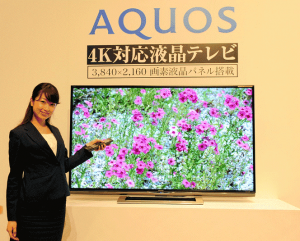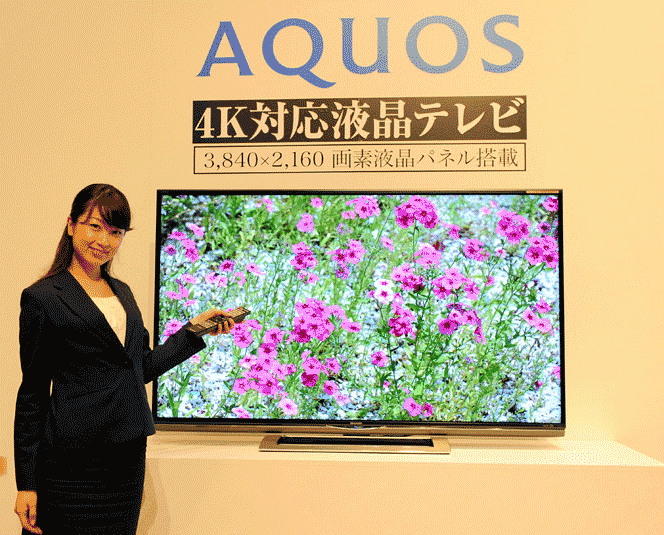 Sharp forecasts that as many as 50,000 4K sets will be sold in Japan this year. Although Sony, Toshiba, and other companies are already selling 4K tvs, Sharp hopes to garner a market share of 20-30% or 10,000-15,000 units in its first year.
According to a report in the Asahi Shimbun, 4K broadcasting is scheduled to begin in Japan in 2014, sometime before the World Cup soccer in July.
Sharp says it will plan introducing 4K in the United States sometime after its launch in Japan.
[Photo of Sharp 4K set: Asahi Shimbun]