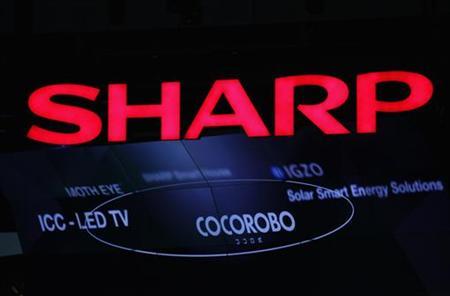 Korean media is reporting that Sharp, the former Japanese powerhouse brand now owned by Taiwan's Foxconn, is late on approximately tens or even hundreds of millions of dollars worth of payments to Korean factory gear makers. Not only are they late, but they are said to be demanding even more discounts on the outstanding debt owed to multiple South Korean suppliers of factory equipment destined for use in LCD production factories. All of this is being done in violation of covenants in their purchase contracts with these suppliers.
This dispute may raise to level of government intervention.
What is Sharp & Foxconn doing? And why?…
In what I would term unusual reporting coming from the Etnews in Korea, we are learning that Sharp, and its parent company Foxconn, are deeply in arrears on an estimated 100 billion KRW (more than $85.5 million) worth of payments to as many as ten or more large Korean factory equipment manufacturers. Much of this stems from multiple contracts signed with suppliers for a new Gen10.5 LCD panel manufacturing plan that Sharp/Foxconn is building in Guangzhou, China.
With construction now under way, suppliers for this new plant are expecting their next progressive payment on their contracts – but instead, are being hit with more demands for more discounts on outstanding balances on existing contracts. This abnormal result is setting off alarm bells throughout Korea.
Contracts with Downpayments and Progressive Payouts
Typically with large million-to-multi-million dollar contracts for the supply of fabricating equipment for factory projects, a large upfront downpayment is required, with the balance paid over another one or two payments keyed to some event – i.e. receipt of equipment, final provisioning, etc.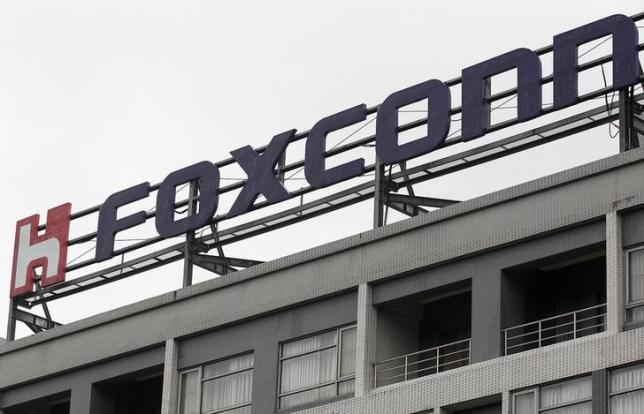 Sharp/Foxconn paid an upfront 60% downpayment to manufacturers who then went ahead and built the gear to ship to them. This fact alone as far as the size of the downpayment was a bit unusual. Chinese companies, for example, have been paying an 80% downpayment, with the remaining 20% paid as: 10% upon installation of equipment, and the last 10% when the factory goes into final mass-production.
Does a Bigger Balance Mean More Leverage to Negotiate?
Sharp's lower downpayment, means that a much more substantial 40% of the total cost is still outstanding. Apparently, the reporting is suggesting that Sharp/Foxconn is seeking to use this larger outstanding 40% balance as leverage for a new round of negotiations for greater discounts to pay this final amount. The company is demanding another 6-12% discount on open balances.
Sharp/Foxconn is also seeking to delay delivery on the gear by as much as two years. Normally, when schedules shift or are otherwise delayed, the ordering company must pay penalties for delaying these final payments. Here, Sharp seeks to both delay the schedule and discount the payments.
Korean Trade Association Gets Involved

All of this is rubbing salt into the open wounds of an industry that is still reeling in the cutback of production of LCD panels worldwide. As a result, South Korean manufacturers are turning to their trade association – the Korean Display Industry Associations (KDIA) for help. It is here where government assistance could come into play – perhaps causing an international incident between Korea and Japan, two countries with a troubled history that spans many decades.
Why don't these Korean manufacturers simply cancel the contracts and sell off the equipment to other companies? Ah…there's the rub. The fabricating equipment produced for these contracts are highly customized for the specific needs of the specific facility. It is not easy to retrofit it. In fact, in most cases it is virtually impossible.
Is Sharp a Hard Negotiator? Or in Financial Distress?
So these Korean companies find themselves between a rock and a hard place with no good solution. They have pinned their hopes on the KDIA for help in resolving this conflict.
Is this just heavy-handed negotiation tactics by Sharp/Foxconn? Or are they experiencing financial difficulties forcing them to take this position? We'll have to see how this all plays out.