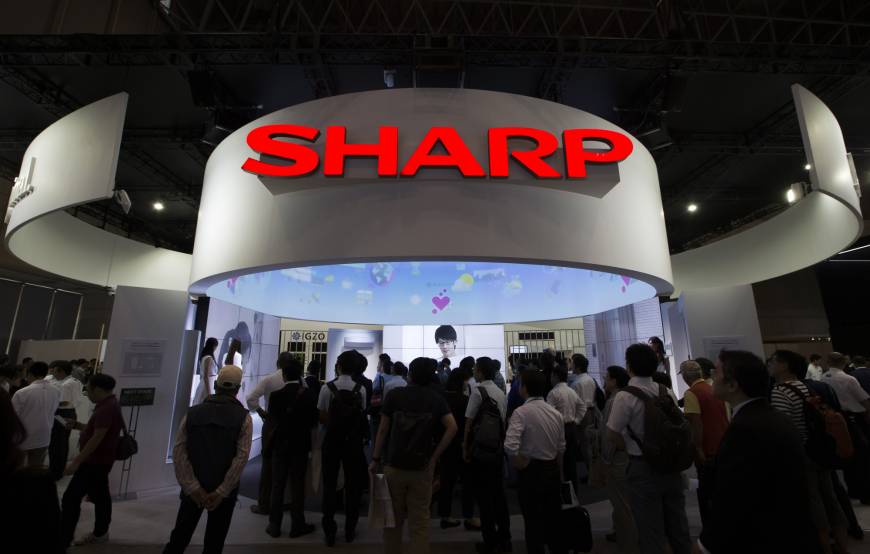 Sharp Corp., a subsidiary of Taiwan's Hon Hai Precision Industry Co. which is better known as Foxconn, has said in Japan that it plans to make a major investment in the United States. This announcement precedes by just two days a summit meeting between Japanese and U.S. leaders and is seen as a political move to buy favor with both the Japanese and U.S. governments.
See more on this Sharp plan which originated with Foxconn's CEO Terry Gou…
The announcement today by Sharp has caught the attention of most of the major news outlets in Japan, as the deal seems to represent a significant gesture by the company as a way to appease President Trump. The company says that it is planning to invest as much as ¥800 billion ($7.14 billion) to build a LCD panel manufacturing plant in the U.S.
It has not escaped the media's attention that Japan's Prime Minister Shinzo Abe and President Trump are scheduled to meet on Friday. Sharp has notified the Japanese government of their intention to build in the U.S.
May Be to Buy Favor with the Japanese Prime Minister As Well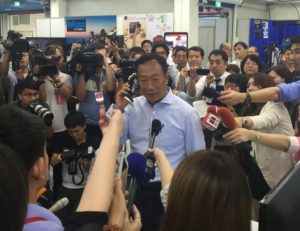 The media is also speculating that this move could also be an attempt by Foxconn to buy favor with the Japanese government, greasing the skids for a nice meeting by putting some leverage in Prime Minister Abe's back pocket. When Foxconn moved to acquire Sharp, there was a lot of controversy and many in the Japanese government did not want to see a prestigious nameplate like Sharp fall into "foreign" hands. Foxconn is a Taiwanese company.
Foxconn is also attempting to convince a coalition of other Japanese companies – such as LCD panel manufacturing equipment companies – to join it in this project. This effort too could serve two purposes – one would be to spread the risk and the cost of the project, and two would be to make it look like a bigger project to the Americans.
Will Gou Hit the Trifecta by Pleasing Abe, Trump and Tim Cook?
The Japan Times spoke with an unnamed Foxconn source who told them, "We want to start construction in the first half of this year." This is probably a reference to the new fiscal year that begins in April 2017. The goal is to begin production at that plant by 2020.
Some media in Japan also note that this move by Gou, could also be a play to buy more favor with Apple – its largest customer that is responsible for more than 50% of its total revenues. By making this move, Gou can help Apple CEO Tim Cook say to Trump that Apple has moved a large chunk of its manufacturing back to the U.S.
However, there is one thing that Prime Minister Abe probably won't mention to President Trump. And that is that Sharp is also planning to build a LCD manufacturing plant…in China. What's more, that project is targeted to be an even larger  ¥1 trillion investment.