BREAKING NEWS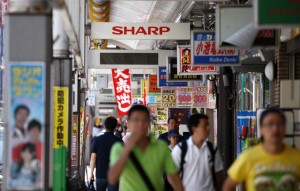 In a new report out of Japan today, Sharp Corp. is said to be preparing to report a loss of "more than 200 billion yen" or about $1.66 billion, when they finally release their fiscal year-end results. This report is based on unnamed sources and appeared in the Nikkei.
See more on this rather dramatic news out of Japan…
As we and others have reported, Sharp is clearly struggling as the industry shifts have exposed it to both a high cost structure AND slack demand for its core LCD and solar panel products. Although it is no surprise the company's results are likely to be disappointing – this new report shows matters are worse than most expected.
Though the company sought an infusion of capital from various partners in 2013 and found a market for small LCD panels with Chinese smartphone makers…their problems have returned. Some analysts in Japan have criticized the company for not being aggressive enough in remaking their company in the wake of dramatically changing industry trends.
A new, more fundamental restructuring plan…
In the wake of these results – all indications are that the company has plans for a restructuring that exceeds by a wide margin anything it has done before. And with the information the Nikkei has recently developed – they're going to need it.
First on the list, the company is expected to announce a huge "impairment charge" for losses associated with its LCD production facilities, the Nikkei says it has learned from its sources. This would suggest that the company, despite previous efforts to "right-size" its LCD business, still has a long way to go.
Internal plans leaked to the media…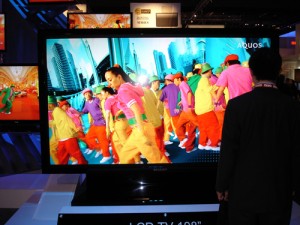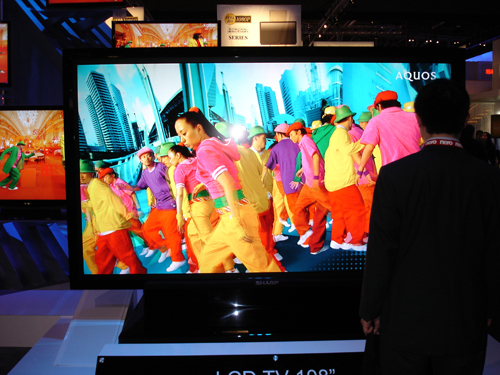 Surprisingly, the Nikkei was actually able to obtain an internal draft of the company's soon-to-be-announced restructuring plan. In it, they discovered the company will announce a laundry-list of restructuring efforts. Included on this list, the company is planning to sell its headquarters building…along with job cuts both domestically and at overseas facilities.
Sharp is preparing to release their final midterm management plan in mid-May.
Rescue me…
The Nikkei also said that Sharp is expected to ask its two primary bank backers for a rescue package that may be worth as much as 200 billion yen. However, it is not clear if this package will be completed in time for the announcement next month.
We have been reporting on Sharp's problems for years now. It is hard not to notice that the pace of the news on Sharp coming out of Japan seems to be increasing – we had four stories last month alone.
No more TVs in Canada, eh?
Widely rumored, but not yet confirmed, is word that the company will completely withdraw from the North American TV market. We want to emphasize that the company has NOT confirmed this rumor as of yet – however, last month it did officially announce its exit from the Canada TV market.
So a rocky road is yet ahead for Sharp. We'll keep you posted on just where they're going.