Dish Network Corporation said today it will close all remaining Blockbuster video store locations and also dismantle the DVD-by-mail service by early-January 2014. According to the company, consumer demand is clearly for digital distribution of media and physical DVDs just don't make sense anymore.
See more on this unexpected announcement…
Dish bought the Blockbuster video business out of bankruptcy in 2011 for $228 million. Since that time, it went through a couple of rounds of mass closing of unsuccessful locations – keeping approximately 300 stores in operation nationwide.
Dish also operated a DVD-by-mail service under the Blockbuster brand that had competed with Netflix. And although some industry observers thought  this service had potential, the company was just not able to overcome its global problems.
Bye-bye Blockbuster…
In the announcement made today, Dish says it will close all 300 of the remaining U.S.-based retail locations, as well as the distribution centers that fed them inventory. The Blockbuster By Mail service will be the first to go, scheduled to close by mid-December.
"This is not an easy decision, yet consumer demand is clearly moving to digital distribution of video entertainment," said Joseph P. Clayton, Dish president and chief executive officer, in a prepared statement. "Despite our closing of the physical distribution elements of the business, we continue to see value in the Blockbuster brand, and we expect to leverage that brand as we continue to expand our digital offerings."
According to the Dish announcement, over the last 18-months Blockbuster has been quietly divesting itself of assets in the United States, as well as international properties in the U.K. and Scandinavia. The company says, however, that it will continue to support Blockbuster's domestic and international franchise operations.
Blockbuster was once big…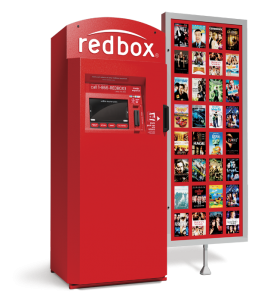 At one time, Blockbuster was the kingpin of a large and healthy DVD retail rental business. In 2004, the company was operating about 9,000 locations and in many areas it felt like there was a Blockbuster Video store on every corner.
But then the company was slow to transition as consumer preferences began to change. Eventually, Blockbuster found themselves squeezed by the growing digital distribution services being offered by Netflix on the one side…and the ultra low-rental fee DVD kiosks like Redbox on the other side.
Behind the trends…
By the time the company made moves to counter these realities, they were way behind the trends and resource-shy as the weight of carrying all those retail locations took a toll. Ultimately, Dish bought the company largely for its relationships with studios to gain access to more movies.
Dish says they will retain the licensing rights to the Blockbuster brand, as well as other "key" assets such as its large and substantial video library. Dish will continue to offer the Blockbuster @ Home service both to Dish customers and transactionally over the Internet as Blockbuster On Demand.
For those interested in learning more about the Blockbuster streaming service, visit: www.blockbusternow.com.
And those who would like to see more on Dish, visit www.dish.com.